Do You Have to Be a Billionaire to Own a Private Plane?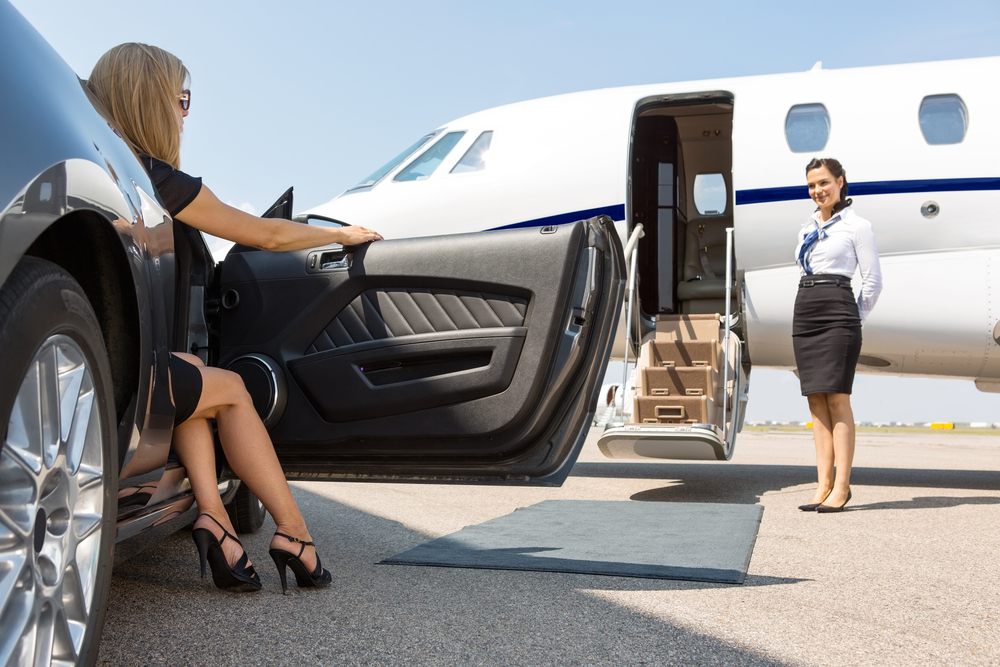 Being a billionaire will help if you plan to operate a private plane as it certainly doesn't come cheap. A list showing some of the most famous private plane owners does indeed include a high proportion of billionaires.
In the list are President Donald Trump, Prince Al-Waleed bin Talal, and actor Jackie Chan. Other famous owners include Bill Gates, Tom Cruise, Steven Spielberg, Roman Abramovich, the Sultan of Brunei, and Tiger Woods.
Of the 15 high profile owners, there are nine billionaires and six with a net worth in the range $150 to $740 million. Saudi royal Prince Al-Waleed bin Talal heads up the list as the owner of the most expensive plane, which is valued at $500 million. But actor Jackie Chan picked up his private "wings" for just $20 to $30 million.
Do You Want Your Own Private Plane?
Musician Jimmy Buffett owns an ex-military Grumman HU-16 Albatross. The flying boat was purchased for an undisclosed sum. When you compare Buffett's Albatross to the Bombardier BD-700 ($45 million) of Bill Gates, it's clear the owners have different priorities when choosing a private plane.
Net worth probably comes into play with Buffett at $550 million (well short of Gates at $90 billion). But it will also depend on other factors like whether the owner intends to fly the plane themselves, how far they expect to travel, and how often and how big their entourage is going to be.
Running costs can be astronomical for older, less fuel-efficient planes, but they can be picked up for not much more than a Ford Mustang. A Piper J-3 Cub, from 1946, is available for less than $30,000.
With an entourage the size of Beyoncé, the Piper is not going to work, but if you're a bit of a Howard Hughes, it might be the one for you. For most celebrities, the budget is upwards of $20 million with running costs on top.
Tom Cruise and John Travolta are stars with a pilot's license, and other famous pilots include Angelina Jolie, Harrison Ford, and Gisele Bündchen.
Start Your Own Airline
Some famous people are happy to use scheduled flights for their business trips and meetings. Conversely, other entrepreneurs have taken it to the extreme by setting up their own airline. Sir. Richard Branson set up his airline as he wasn't impressed by the service offered by other ones. He is on record as saying:
"I started our airline, Virgin Atlantic, as a response to the poor service that I was subjected to on other airlines."
He does, however, own a private plane which he justifies as it provides flexibility and saves him time. Over the years many other entrepreneurs have tried and failed, to run successful airlines. To emphasize just how difficult it is Boeing's own website includes this stark warning:
"Starting an airline is tough. Running a profitable airline is even tougher. From startup airlines to established industry leaders, the process involves constant learning and adaptation.

Few businesses have as many variables and challenges as airlines. They are capital-intensive. Competition is fierce. Airlines are fossil fuel dependent and often at the mercy of fuel price volatility. Operations are labor intensive and subject to government control and political influence. And a lot depends on the weather."
Airline Failures
In fairness, Boeing's website does provide a very informative guide for anyone wanting to take the risk. This includes leasing planes rather than outright purchase and considering second-hand rather than new.
Despite the comprehensive guide from one of the world's largest aircraft manufacturers, many airlines fail. Wikipedia has a huge dossier on defunct airlines of the United States. Almost 550 US airlines have fallen by the wayside according to the list.  Wikipedia does point out:
"some of these airlines have changed identities and/or FAA certificates and are still operating under a different name"
Budget airlines in Europe, like Ryanair and EasyJet, are significantly cheaper to operate than their US counterparts. International Airport Review quotes US budget airlines as being about 10 to 20% more expensive. They suggest European airlines are cheaper for the following reasons:
Essential services only – Ryanair doesn't offer an in-flight TV service
Bought wisely – modern fleets bought following 9/11
Streamlined services – one genre of aircraft per business
In-flight savings – fixed seats are cheaper to buy and maintain
Staff savings – employees are often just starting in the industry
Buying power – charge for everything onboard, even lottery tickets
Cheaper airports – use provincial airports
Aircraft usage – very quick turn rounds and busy schedules
Even in Europe running an airline is a high-risk venture. Another company was added to the list this week with the BBC reporting that Cobalt has ceased trading. Barely two years since Cobalt began operations from their base in Cyprus, they halted all flights without notice.
Taking a Punt on Airline Stocks
Rather than buying your own private plane or adopting the high-risk strategy of setting up an airline it might be worth taking a punt on airline stocks. We've just started the US airline interim reporting season with United Airlines (UCL) first out of the blocks.
Third quarter figures were released this week with some analysts upgrading them from hold to buy. UCL price is up from just below $60 a year ago to around $88 today.
American Airlines (AAL) has not fared quite so well with the price down from $52 to $32. Analysts are eagerly awaiting the earnings figures for American Airlines which are due out October 25. Expectations are high that they will follow the trend set by United, making AAL a strong buy.
And if a private plane is not on your bucket list then maybe you have your eye set on a superyacht instead.
Featured image from Shutterstock.