DJ Khaled Buys a Stack of Lottery Tickets and Fans Slam Him Online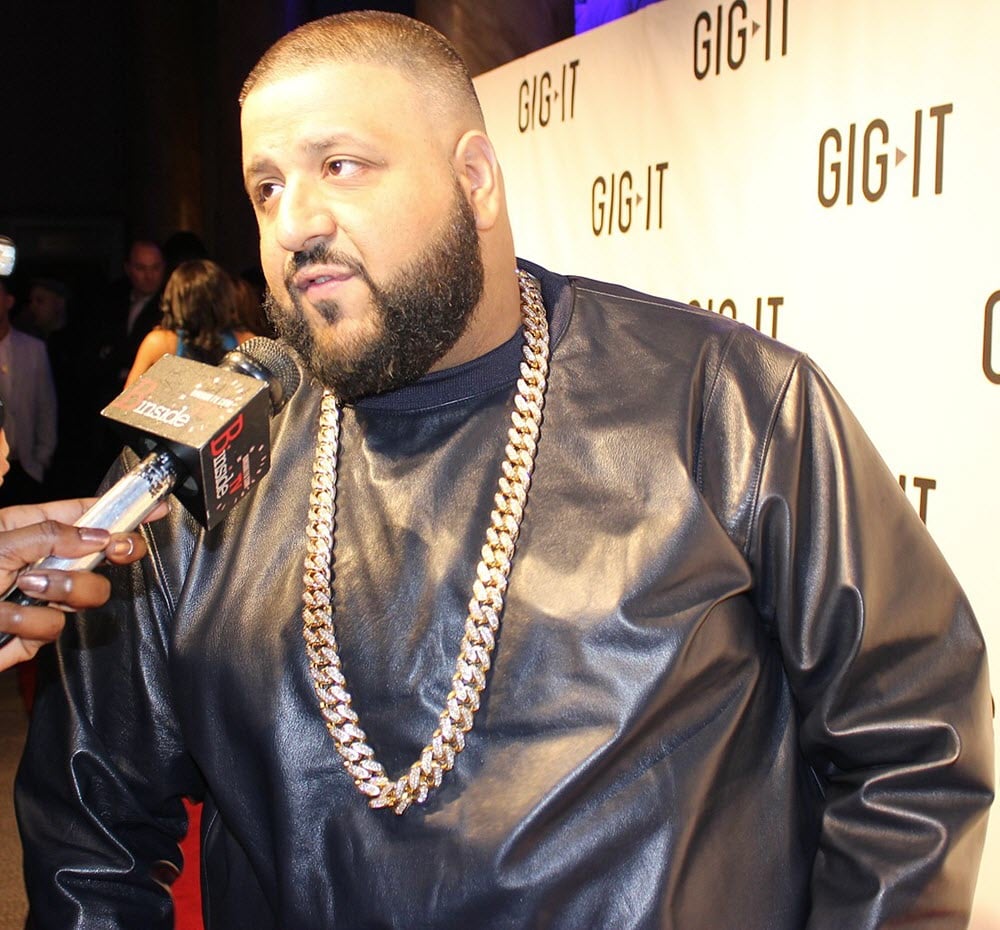 Music Producer DJ Khaled is a millionaire in his own right, and with so much luxury at his disposal, you'd hardly think he needed to start buying lottery tickets. But the controversial producer has been trending of late after he reportedly purchased a stack of lottery tickets for the $1.6 billion prize at stake.
Fans went for his jugular on social media platforms, and the reason is not far-fetched. Why are the rich always keen on getting richer when there are so many people in need?
42-year old Khaled is worth well over $20 million and surely wants to climb higher on the wealth ladder. Joining the billionaire's league isn't a bad idea after all.
The Mega Millions lottery comes with a jackpot of a staggering $1.6 billion, the biggest lotto payout since 1776 when the US got its independence.
DJ Khaled Called Out for Being Greedy
Are fans fair for labeling him a greedy freak? His lifestyle might have painted him in that light. It is typical of celebrities to brand themselves as 'exceptions' in the way and manner they live.
In one of the videos which he posted on his Instagram handle, Khaled, while at a convenience store in Florida bragged about spending a "whole bag" on as many lottery tickets as he could afford.
His jauntiness was quite imposing in the video as he was so preoccupied with the sign that read the $1.6 billion prize boasting:
"I'm gonna get me mine!"
His exuberance got on the nerves of those who queued behind him as they impatiently gestured at the cashier for spending so much time in printing the tons of tickets purchased by Khaled.
The permutation on each ticket provided as many as ten numbers, and his stack was simply massive. Extravagance is no big deal for someone of his clout so it wouldn't have mattered even if he purchased thousands of tickets. His tickets were nevertheless so many that he had to get black jumbo binder clip to hold them together.
While some fans couldn't help but call him greedy for wanting to amass more wealth at the expense of others, a few others would rather rue the capitalist system where the wealth has never been evenly spread.
The potshots came from different directions, but virtually all of them had the undertone of describing him as being greedy.
The Mega Millions is open to all Americans, but many feel that individuals of Khaled's wealth should be ruled out of the game.
Featured image by Wikipedia.