Coca-Cola Cannabis Drink Anyone? Apparently Not Says CEO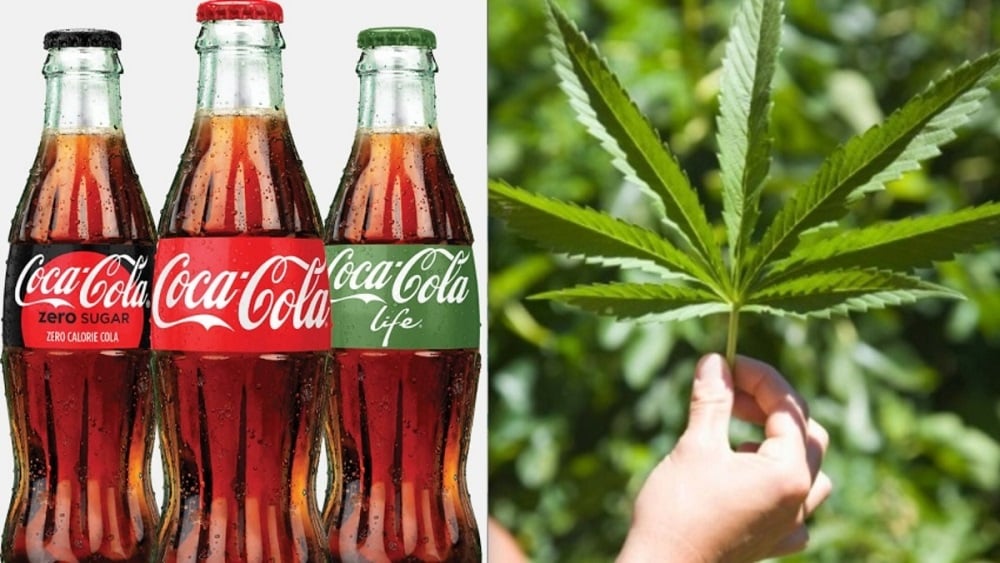 Amidst news and rumors that Coca-Cola was looking to penetrate the cannabis industry, the CEO of the soft-drink giants, James Quincey, has come out to say they are not interested in concocting a Coca-Cola cannabis drink.
As companies and celebrities from Mike Tyson to Richard Branson show a willingness to promote the fledgling cannabis industry, Coca-Cola is now distancing themselves from entering the pot affray.
Coca-Cola Cannabis Infused Drink?
Over the past two months, the news was circulating that the soft-drink company was interested in developing a Coca-Cola Cannabis CBD beverage infused with the medical aspects of cannabis that would be used to treat a number of conditions.
Coca-Cola CEO James Quincey has now poured scorn on the idea and has said that the evidence on consumable cannabis is still sketchy.
That's quite amusing considering how many chemicals are in your pre-existing drink that you happily sell to people of all ages, especially kids. Sounds like someone needs a slap with the contradiction stick! Cannabis infused drink or chemical soup? I know which one I prefer.
Coca-Cola Firmly Sidelines Cannabis Drink
As Canada and many parts of the USA are now accepting the herb with open arms, and minds, Coca-Cola is heading in the opposite direction. Although a Coca-Cola cannabis drink sounds delicious, CEO Quincey gave his opinion when talking to CNBC's Jim Cramer:
"I have a very simple way of thinking about ingredients, including CBD: is it legal, is it safe and is it consumable? It's not legal in the United States and it's not even legal for beverages in Canada yet. The science is out [on safety]."
Aspartame is fine though of course! Thank god Quincey is here to safeguard human beings! Because everyone knows that his main concern is people becoming health conscious, right? If so, Coca-Cola would've already gone bankrupt.
He went on further to say that consumers want are looking for trust. He also went onto to say in the same discussion that:
"We want to sell drinks that people can drink each day, so it's not like something you have once, you have to be able to have [for example] one a day."
So, is he concerned with people's health or creating a product that will consistently sell? We already know the answer to that one. What a hypocrite.
I don't think herb consumers will be concerned that a Coca-Cola cannabis drink is not being produced as they smoke on their phat blunts. Maybe it's a decision Coca-Cola will come to regret.
Featured image from Maxim.