How Mike Tyson Spectacularly Lost His $400 Million Fortune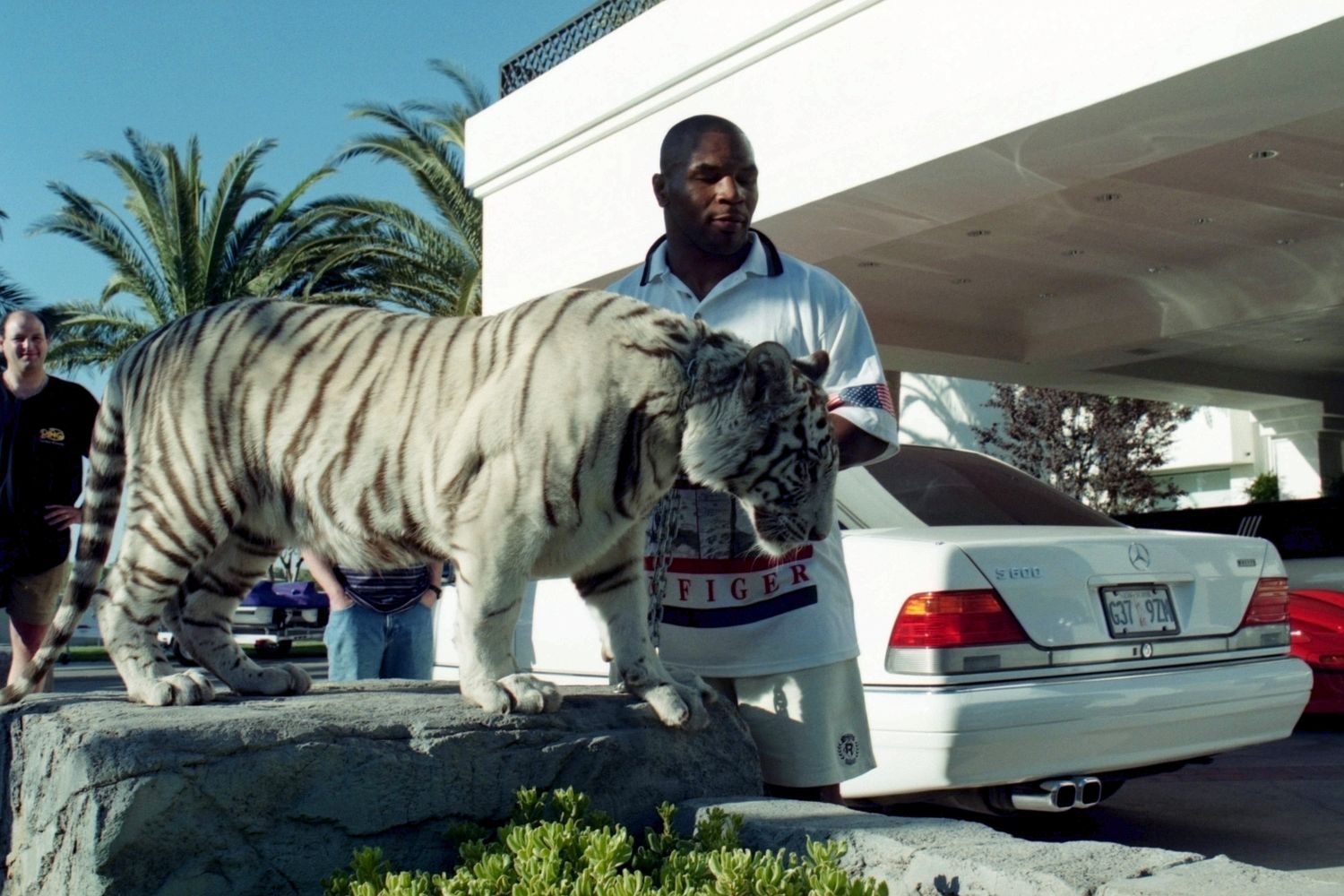 When it came to knocking out chumps in rapid succession, not many could match legendary heavyweight boxer "Iron" Mike Tyson. When it came to knocking out checks, he was just as prolific. At one point in time, Mike had $300 million in the bank and is said to have earned $400 million in total. But he blew it all in spectacular fashion.
From fleets of luxury vehicles and entourages larger than the population of Luxembourg to Siberian tigers running around the garden and harems of hookers chillin' back in the 21-bedroom crib, there are not many things Mike didn't sample at the peak of his prowess.
From Humble Beginnings to the Top of the World
Flamboyant soul music singer Rick James once said: "Cocaine is one hell of a drug." The same could be said of money and fame. What normal person goes from having $300 million in the bank to almost $50 million in debt in just over 10-years? The answer? No normal person.
Mike Tyson is arguably ranked in the top-15 heavyweight boxers to ever step foot into the gladiatorial arena, but he's ranked much higher in the pound-for-pound spectacular spending stakes.
Mike went from an impoverished upbringing in late-1970s brutal Brownsville, New York, to becoming the youngest heavyweight champion of all-time, a household name and the most feared man on Planet Earth. He did all this before his 22nd birthday. He simply didn't have the tools or coping mechanisms to deal with such attention, fame or money.
Spending Millions the Mike Tyson Way
From his professional boxing debut in 1985 until shockingly losing his title to Buster Douglas in 1990, life for Mike Tyson was going well by his own standards. Then it all started to go downhill.
Less than a year after losing his world title, Mike was accused of raping Desiree Washington and sentenced to six years' prison time. He still denies the charges today.
When Mike was released from prison in 1995, after serving four years, he had a reported $300 million dollars in the bank to smoothen his transition back into normal life. As normal as Tyson could have. Here is a list of Mike's spending habits in the first 33-months after being released from prison:
$4.5 million on cars and motorbikes (19 vehicles he bought for friends)
$100,000 per month on jewelry and clothes
$400,000 on pigeons and a variety of big cats such as Siberian tigers
$125,000 per year for an animal trainer to take care of the big cats
$240,000 per month for walking around money that he spent in daily life flexing
$300,000 on lawn care and garden maintenance alone
$230,000 on cell phones, pagers, and phone bills
Houses, Vehicles, and Madness
During this time period, Mike also bought a 21-bedroom/24-bathroom mansion in Connecticut with an on-site casino and a nightclub. He also purchased estates in Maryland, Las Vegas, and Ohio, where he had gold-plated furnishings and a basketball court.
He is said to have purchased 111 cars in his lifetime. At his peak, he owned a limited edition Bentley Continental SC that cost $500,000 and was one of only 73 ever made.
He owned several Ferraris, Lamborghinis, a Range Rover, a Mercedes-Benz 500 and a 1995 Rolls Royce which he later totaled in an accident and left at Tops-Auto garage and told them to keep it.
He routinely lent friends his cars and forgot where he'd put them. He would send his employees out to find the estranged automobiles he borrowed to people that he couldn't remember. It was like bounty hunting for vehicles.
Other Notable Purchases
In his autobiography, Mike told the story of how he once found tens of thousands of dollars he had stashed two years previous in his laundry basket. Apparently, his crew would scramble to take Mike's clothes to the launderette after that episode.
Perhaps the most ridiculous purchase Mike ever made was a Christmas gift for his first wife Robin Givens. He bought her a golden bathtub for $2 million. Thank god it wasn't a golden shower!
The spending sprees and stories are endless. Devilish promoters such as Don King also had their pound of flesh from Tyson, alongside lots of other bloodsuckers. But he is adamant that it was all his fault. And that he had a great time regardless.
Mike Tyson filed for bankruptcy in 2007, but he will never be truly broke or homeless. Even today he's still known the world over and never fails to pique the interest of people young and old alike in a brutal, barbaric, sometimes beautiful, yet always compelling way.
Featured image from Celebrity Pet-Worth