Blockchain's Power Ledger Wins Branson's Extreme Tech Challenge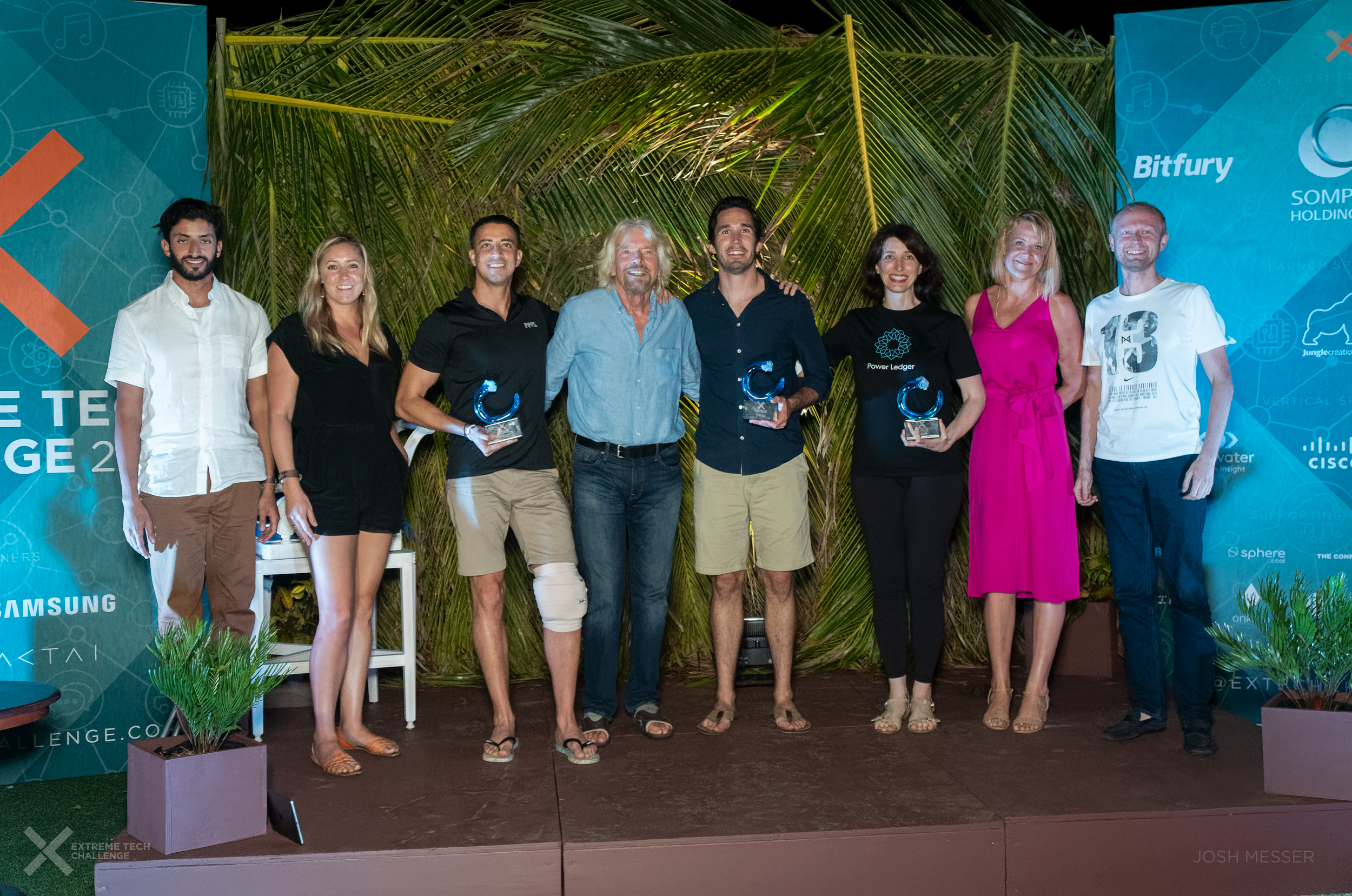 The Extreme Tech Challenge (XTC) organized by Sir. Richard Branson and playing out on his own private island takes place every year. Through a series of four grueling stages, eager contestants battle it out to pitch their ideas to discerning panels and some of the brightest minds in the tech world.
This was the fourth year running that Extreme Tech Challenge (XTC) showcased the latest and greatest innovative ideas and real working projects in the emerging tech field.
The original hundreds of contestants were shaved down to three finalists–Revl AI video editing services, Owlet Baby Care for infant healthcare resources at home, and Power Ledger blockchain software company developing solutions for the energy industry.
The Winner of Extreme Tech Challenge Announced on Necker Island
Most people who own a private island keep it for exactly those purposes–to be private. But then, Sir Richard Branson isn't most people. Instead, he chooses Necker Island in the British Virgin Islands as the finalists' destination for the XTC every year.
Contestants are exposed to some of the most influential people in tech (and the ones with extremely deep pockets). They undergo a serious amount of pitching, heckling, and tough questions… but at least they get to do it in tropical sunshine on a private island.
This time around on Necker Island, a couple of firsts occurred. XTC guests were the first people to visit the island since the devastating hurricanes of 2017. And the panel of judges headed up by Branson himself selected a blockchain company Power Ledger as the winner for the very first time.
They walked away with the trophy–and a few additional benefits besides, including unrivaled visibility, resources, and the chance to scale internationally at low to no incremental cost.
The Perth-based Australian software company uses blockchain technology to enhance the adoption and accessibility of clean energy worldwide. Dr. Jemma Green, Co-Founder of Power Ledger said:
"We are honored and delighted to receive this award and excited for the additional opportunities available to us from this endorsement."
About Power Ledger
The Power Ledger Platform is made up of a series of blockchain applications whose purpose is to enable peer-to-peer energy trading between households. This means that consumers can trade surplus energy with their neighbors to regulate supply and demand and make a profit as well.
Just three finalists made it to the XTC championship round on Necker Island among fierce competition and unbridled promise, with Power Ledger earning first place.
The blockchain startup was selected by a panel of elite judges spanning the fields of entrepreneurship and tech.
Among the highly respected names were Sir Richard Branson, United Arab Emirates' Prince Zayed Suroor, Bitfury's co-founder Valery Vavilov, and Ignite Founder & Singularity University Co-Ambassador, Lisa Andrews.
Featured image from The Confluence Group.