E-Scooter Rentals Could Be the Next Big Thing After Uber Economy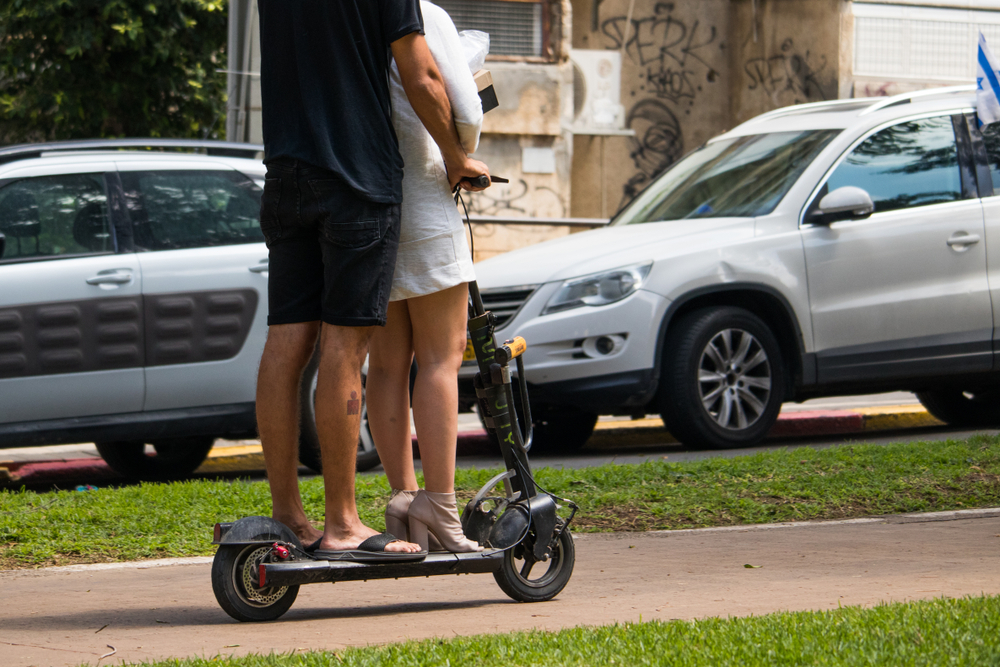 Uber took the whole intra-city commuting thing to a new level, forcing people to ditch their cars and adopt the new product of the shared economy. But now, after a decade, intra-city commuting is again witnessing a sea-change. This time with e-scooters, usually seen as a teenager's toy.
Being dubbed as the future of intra-city commuting, the e-scooter rental service business model has generated a lot of buzz around investors, who are willing to pump huge sums of money to make it work.
E-scooter startups like Bird Rides and Lime have already set their eyes on global expansion within two years of their launch after the huge success in their home country.
The E-Scooters Craze Is Gripping the People
The craze of e-scooters has gripped people wherever the services are launched and has seen massive adoption. According to Baltimore's Department of Transportation, where e-scooter startups Bird and Lime launched their services, the companies witnessed over 250,000 rides within the first 45 days and between 800-1,400 e-scooters on the streets each day.
How lucrative are e-scooter rental startups? Bird, which was founded in 2017 in Santa Monica, has attained the valuation tag of $1 billion, just within 15 months of the launch. It has already raised $250 million in funding in two tranches led by Sequoia Capital and is seeking another $300 million in funding.
Another US-based e-scooter startup, Lime, with the backing of major investors like Uber and Google parent, Alphabet, is also making some big strides in the e-scooter rental business. In the first year of launch, it has handled six-million rides and is now targeting the UK market to expand its services.
In a very short period of time, the segment has witnessed some intense competition and startups are targeting different countries to stay ahead. For commuters, it means up to 80% reduction in traveling bills compared to owning a car with the added benefit of being carbon neutral.
Yet another startup, Beam, co-founded by Chinese bike sharing company Ofo Inc. has raised $6.4 million in funding from different VCs led by Sequoia India to particularly focus on the Singapore market.
With all these heavy investments, Beam is trying to replicate the success of Bird Rides and Lime in the island nation. Beam plans to eventually expand the model to Malaysia, Indonesia, and Australia.
Is the Model Profitable and Why Are Investors Loving it?
Since millions of people are using e-scooters for their daily commuting purposes, this business model certainly has a potential for growth.
Chris Nakutis Taylor, who currently runs Ofo's North America business and was also in Uber for five years feels that the e-scooter business model will definitely be a game changer. According to him:
"It's not going to be the use case of how do I get to work in the morning?" rather "It's the case of how do I get to that burger shop for only $1?"
Spending a couple of hundred dollars on an e-scooter and getting approximately 20 rides each day with per ride costing $1 to $3 will not be an uphill task for turning operations profitable provided your business settings are right.
For e-scooter startups, cash burn will be much higher in order to expand to different regions and fight with competitors. The situation is very similar to that of Uber in its initial day, and it should also be noted that Uber has not made profits in its lifetime, although it is a very successful business model.
Paul Murphy, a partner at VC firm Northzone, highlighted the case in an interview:
"If you win just five or 10 markets, even as the number two or three player, you've got a massive company."
Featured image from Shutterstock.