World's Richest Golfers Phil Mickelson and Tiger Woods Showdown in Vegas for $9 million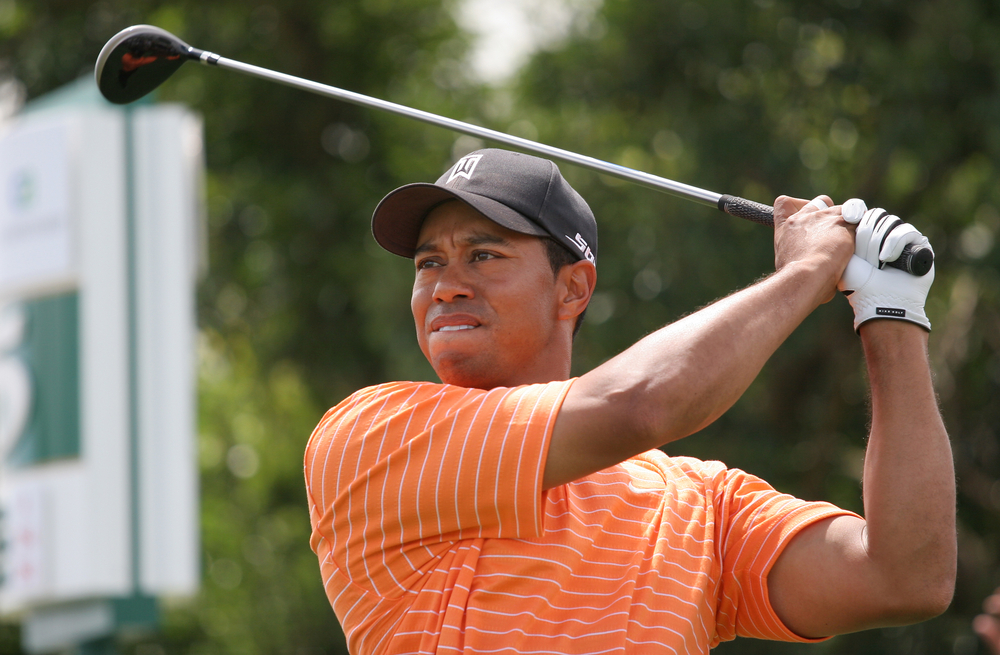 The world's two highest-earning golfers will play it out at the luxury Shadow Creek Golf Course in Las Vegas on November 23, 2018.
In a winner-takes-all clash one of the two already multi-millionaires will win $9 million in prize money provided by sponsors.
Woods' is worth an estimated $740 million and Mickelson an estimated $375 million. Both earn over $40 million per year in pay with Woods earning a further over $40 million and Mickelson $37 million in sponsorships and endorsements each year.
The golfers faced off this week, boxing style, in a broadcast encounter where Mickelson challenged Woods' to a wager:
"$100,000 says I birdie the first hole."
Woods quickly responded to the challenge with:
"Double it."
It's estimated the side-bets could reach $2 million and are likely to be donated to charity. Both were pictured by Bleacher Report with stacks of cash.
One of these legends is walking away with $9M at #CapitalOnesTheMatch

What would you do with that money? pic.twitter.com/9flLiZPgUA

— Bleacher Report (@BleacherReport) November 21, 2018
On Twitter the match is drawing criticism, according to RT, with the pair being called "rich snobs" and the millions up for grabs for already wealthy sports celebrities drawing comments like "obscene" and "poor taste." Others are calling for the winnings to be donated to charity.
Though the Thanksgiving clash has been scheduled to draw attention to the game, the play-off between two of the games seasoned professionals, rather than today's latest golfing stars, is also criticised. Golf icon Gary Player told The Times:
"Frankly, I don't think Tiger v Phil is either relevant or cause-related at all. What a lost opportunity for golf."
Tiger Woods – Net Worth – $740 million
Woods, aged 42, returned to the game on a high in 2018 to win his first tournament in five years at the Tour Championship, moving back to 13th in the Official World Golf Rankings.
He became a professional golfer at the age of 20 and less than a year later had taken the top spot in the world rankings.  He's been World Number One for the most consecutive weeks and for the highest number of weeks than any other golfer. Woods is the second highest-paid athlete of all-time, according to Forbes, with estimated total earnings of $1.7 billion.
The pro-golfer, real name Eldrick Tont Woods, has been sponsored by Nike since turning professional, signing his latest $200 million deal with the sportswear brand in 2013.
Phil Mickelson – Net Worth – $375 million
Mickelson, at 49, is the 6th highest paid athlete of all time according to Forbes with estimated total earnings of $815 million. He's won 43 events on the PGA tour including five major championships. Mickelson has spent over 700 weeks in the top ten of the Official World Golf Rankings achieving 2nd place twice. He became the face of amateur golf in the U.S in the early 1990's and turned professional in 1992. Mickelson has endorsement and sponsorship deals with Callaway, Barclays, KPMG, Exxon Mobile, Rolex and Amgen.
Mickelson believes the $9 million prize pot adds to the competition giving it the feeling of a major championship, reports the Express:
"We don't have the history of a Masters or a major championship, which is why the (prize figure) had to be so high because that creates an uncomfortable environment for us and creates pressure."
"The Match" takes place Friday, November 23, 2018, Woods' has said of his long-term rivalry with Mickelson:
"We've gone at it for over two decades and we've had our moments where there's either been a regular tour event or major championship where we've gone toe-to-toe with each other."
The bookies odds are currently on Woods to walk away with the $9 million, with Betfair offering one-to-two odds on the player.
Also this week, after years without success, Japan has secured its first PGA Tour golf tournament to the delight of Japanese fans and sponsors.
Featured image from Shutterstock.