Will Harley Davidson's LiveWire Bring a New Road to Success?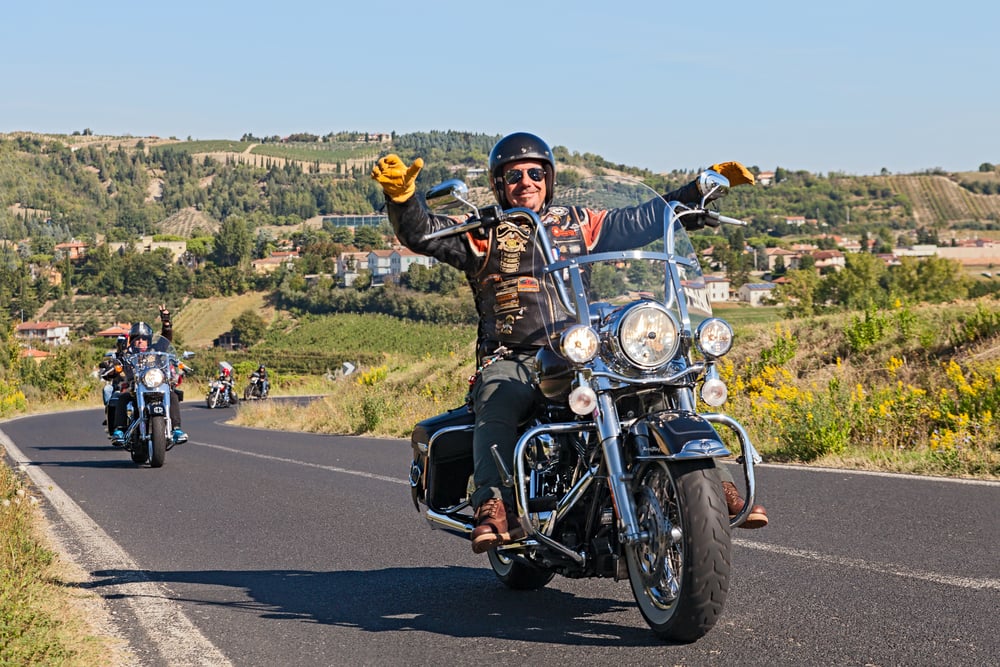 Harley Davidson this week revealed a production-ready electric motorcycle, the Harley Davidson LiveWire, four years after its concept bike emerged. After overall price losses of 18.78% this year, Harley's share price is beginning to rise. Could its new electric motorbike mean future success is secured for Harley?
The Harley-Davidson LiveWire will be available in 2019. Harley hopes the electric models of its iconic, more than a century old, motorcycle brand will revive the company. The LiveWire is the first in a portfolio of electric Harley's likely to be available by 2022.
Harley plans to install Level 2 public electric vehicle chargers at the dealers that will retail the bikes. The LiveWire can also be charged via its under-the-seat-stored power cord and a Level 1 charger that plugs into a standard household socket. It's also compatible with Level 3 or DC Fast Charge.
The Roar of the Harley LiveWire
The bike is powered by a magnetic electric motor and will have two batteries, one for main power and a second to power lights, controls and displays. Missing the gas-powered roar of Harley's conventional bikes, Harley has added a tone that changes in pitch and volume with the speed of the bike.
Whether this will satisfy Harley's historic base of serious bikers or will encourage a more environmentally aware younger generation remains to be seen.
Harley's aren't just for Hells Angels, Harley Owners Groups (HOGs). encompass serious and hobby bikers, men and women. and span generations. Harley's Softtails and Sportsters are seen on highways alongside its Touring bikes, so an electric version might have a shot if there are enough charging stations.
Harley's Senior Vice President, Mark Hans-Richer answered concerns over replacing Harley's roar when the prototype was released in 2014 saying the LiveWire will have a noise of its own:
"The sound is a distinct part of the thrill…think fighter jet on an aircraft carrier. Project LiveWire's unique sound was designed to differentiate it from internal combustion and other electric motorcycles on the market."
Here's a demonstration of that new sound on a dynamometer (Source: Consumer Reports):
The Future for Harley Davidson?
Market Research firm TechNavio predicts the electric motorcycle industry is expected to grow 42% by 2021 creating an opportunity for Harley.
Though there are other electric bikes already on the market they are from smaller manufacturers. Harley invested in one of them–Silicon Valley startup Alta Motors, in March 2019.
Harley has committed between $25 and $50 million to electric motorcycle development, a sign Harley clearly expects electric bikes to be part of its future success.
Harley's share price has struggled this year, its third-quarter earnings beat estimates, but sales of its bikes fell over 13% prompting investors to sell shared in late October. Since then, Harley's share price has recovered up to $40.96 per share today from $35.99 on October 26, 2018.
Despite the slight upturn, Harley's bet on electric bikes might take longer to prove successful. And, with US sales declining and production costs increasing due to trade-war tariffs Harley likely won't see immediate success from its current range of bikes.
The company is, however, focused on a ten-year turnaround plan to convert younger riders to the brand and increase sales. New markets and electric bikes like the LiveWire are part of this strategy and if Harley can overcome its competitors and lead in the electric motorcycle market, the brand could still dominate its second century. Matt Levatich, president and CEO confirmed to CNBC recently:
"As we manage our business with resilience in a challenging time in our history, we are leveraging our strengths for a more promising road ahead…We are investing to build the next generation of Harley-Davidson riders and we are optimizing our business to drive profitability and cash flow."
The move to electric-powered vehicles is beginning to accelerate, soon we'll be able to ride our electric Harley's home and have pizza cooked and delivered by a Pizza Hut autonomous robot and its electric Toyota truck.
Featured image from Shutterstock.