Will Conor McGregor Be Back in the Octagon in 2019?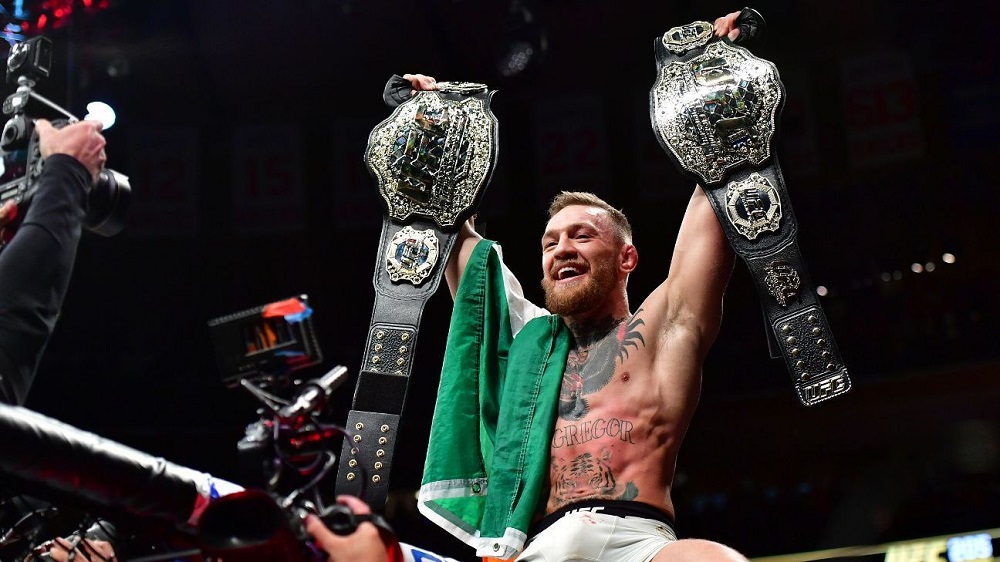 When it comes to global sports stars, not many shine brighter than the colorful and always controversial UFC fighter Conor McGregor. His profile over the past few years has taken him from an unknown MMA fighter to one of the most marketable brands in the world of sport.
His recent deafest against the unbeaten Khabib Nurmagomedov in October on UFC 229 was expected by most fight aficionados, but as it affected his pulling power in the UFC and will we see the Irish prodigal son return to fighting in 2019?
Conor McGregor Returning to UFC?
Ever since Conor McGregor fought Floyd Mayweather in a boxing bout in late-2017, it was up in the air whether the Irishman would step back in the UFC octagon. He made a supposed $100 million from his fight with Floyd and his profile was at an all-time high. There are not many sports fans who cannot instantly recognize McGregor.
When he finally fought in the UFC this October against the dangerous and unbeaten UFC Lightweight champ Khabib Nurmagomedov, it had been almost 2 years since the Irish star had taken part in an MMA fight. Most UFC fans thought that Khabib would have too much for Conor, and they were right of course.
Ever since his brutal stoppage at the hands of Khabib, rumors have been rife whether or not the UFC star would fight again in the octagon. The answer is a resounding 'YES'!
Conor McGregor Will Fight in 2019
Earlier this week, Conor took to his Twitter account to not only announce the launch of his 'Proper' Irish Whiskey brand across the UK and Australia but also to confirm he will be fighting in UFC again in 2019. Check out McGregor's Twitter post:
2019 is when we launch in the U.K and Australia!
2019 is when I will also be back inside the OctaRing!
We are very excited!
Thank you for the support brother 👊 https://t.co/jVm7ujWIvq

— Conor McGregor (@TheNotoriousMMA) November 25, 2018
McGregor will first have to face the Nevada State Athletic Commission for his brawl with Khabib Nurmagomedov's team after the fight, but with the earning power of the Irishman, there should be no problems there. Conor is the fourth highest-earning athlete in the world this year earning a total of $99 million.
Conor Mcgregor has recently been linked with a fight with Donald 'Cowboy' Cerrone, although there are conflicting reports whether or not this fight is a starter or not.
One thing is for sure. When Conor McGregor fights in the UFC, it attracts casual sports fans to the market, which means big bucks for the fighter and UFC owner Dana White.
Featured image from ESPN.