US Limits Exports to Chinese Semiconductors Firm Fujian Jinhua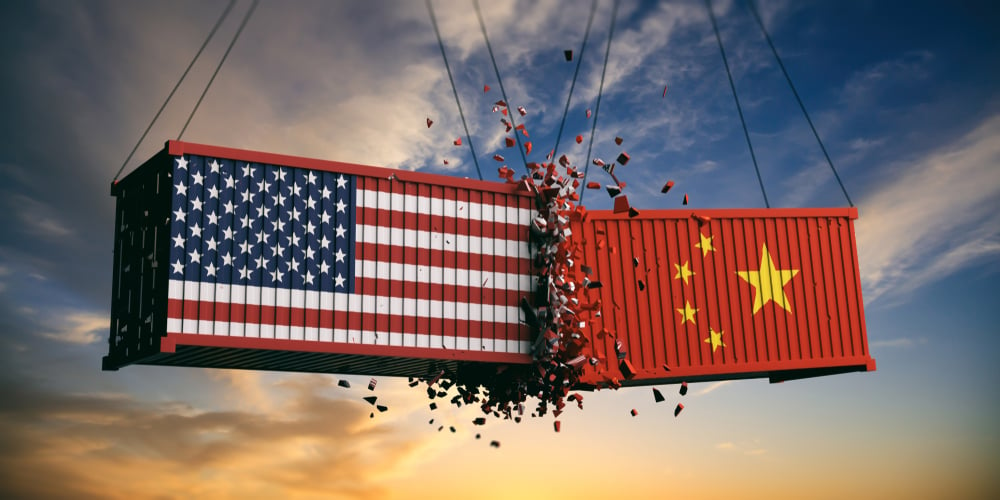 In a move that could escalate its trade war with China, the US has put in plans to restrict exports to a state-backed Chinese company Fujian Jinhua that makes semiconductors. The move could add further strain to a bilateral relationship which has seen a standoff between both countries on trade and market access.
In a statement released by the US Commerce Department, the agency said that the Fujian Jinhua Integrated Circuit Company will require a special license before it can procure components from American manufacturers.
The statement from the agency reads in part:
"The Department of Commerce has taken action to restrict exports to Fujian Jinhua Integrated Circuit Company, Ltd. [Jinhua] by adding them to the Entity List [Supplement No. 4 to Part 744 of the Export Administration Regulations (EAR)], because Jinhua poses a significant risk of becoming involved in activities that are contrary to the national security interests of the United States."
Speaking on the ban, Commerce Secretary Wilbur Ross stated:
"When a foreign company engages in activity contrary to our national security interests, we will take strong action to protect our national security."
According to Ross, the ban on Fujian Jinhua will limit the firm's ability to threaten the supply chain for components used in America's military systems.
Fujian Jinhua Is a Security Risk
The agency went on further to state that Fujian Jinhua poses a security risk as it could flood the market with cheaper semiconductors made by American companies that supply the US military.
If this happens, American manufacturers for that component might go out of business and it could lead to the military sourcing components from abroad for items that should be procured within the country.
This move by the Commerce Department comes on the heels of a federal lawsuit filed by Idaho based Micron Technology, against Fujian Jinhua, accusing the Beijing-based company of stealing its trade secrets last December.
Fujian Jinhua fired back with its own countersuit in a Chinese court in January. The US government had also put a ban on Chinese smartphone manufacturer ZTE, accusing the tech company of deceiving American officials, by claiming to have punished employees who flouted US sanctions against Iran and North Korea. The ban was finally lifted after ZTE agreed to put in more oversight measures and pay a $1-billion fine.
Fujian Jinhua is an advanced chip manufacturing enterprise that has state backing from the provincial government where it's located. According to state media, the chip manufacturing company is currently building a $5.7 billion chip factory in the province.
Featured image from Shutterstock.