Meet the Top 10 Richest People in India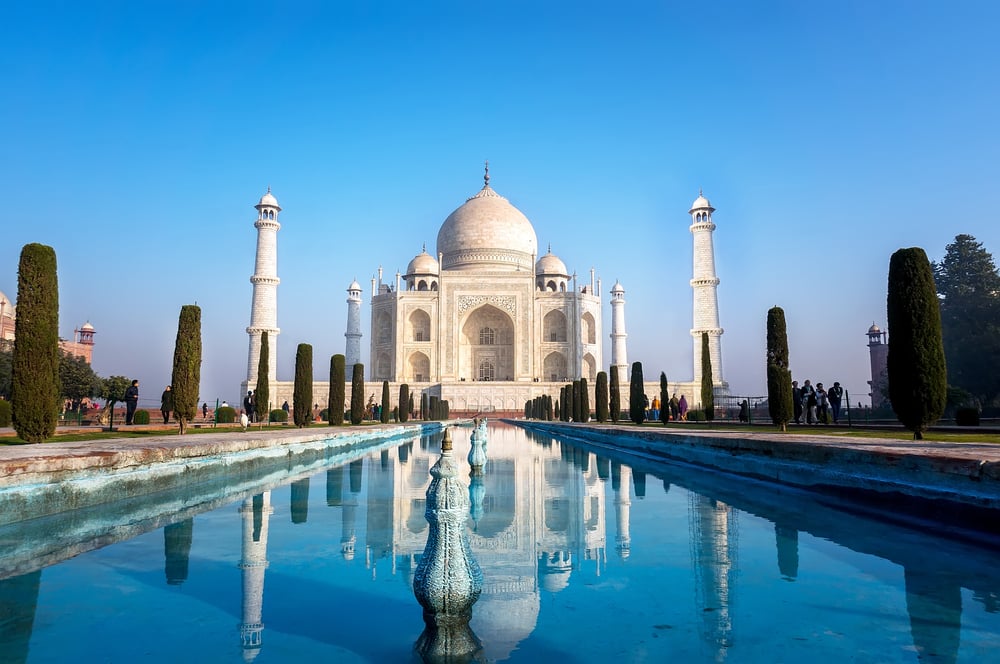 They say that money makes the world go around. While India's sure got its fair share of people (over 1.3 billion on the last count), the South Asian tiger also has a pretty high concentration of billionaires–121 to be precise. In fact, India is home to the third largest number of billionaires in the world, after China and USA respectively. So, who are the richest people in India? Let's take a look.
1. Mukesh Ambani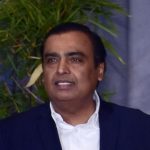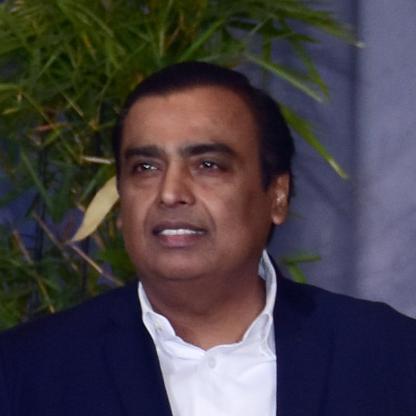 With a net worth of $47.3 billion, Ambani tops the list of the richest people in India. He also takes the 19th spot in the global billionaires' list compiled by Forbes for 2018. An Indian business tycoon, Ambani is the chairman, MD, and of course the largest shareholder of oil and gas giant Reliance Industries Limited, one of India's most valuable companies and a Fortune 500 company to boot.
He's also partial to a little cricket, being the owner of Indian Premier League cricket club Mumbai Indians. Ambani's initial wealth was handed down to him by his father, who was a self-made success starting out in textiles and spices. India's richest man had no formal education, instead, receiving life skills from a personal tutor hired for him and his siblings. He learned about the world by taking field trips, riding on public transport, and working with his father.
Curious fact? This energy and petrochemicals magnate amassed a further $16.9 billion over the last 12 months. How? Well, it's easier when half of your country's decisionmakers are on your payroll. No finger pointing here, though.
2. Azim Premji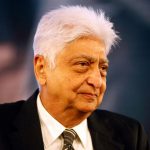 Premji's net worth is estimated at $21 billion and he's widely known as being India's top tech magnate whose company Wipro is the third-largest outsourcer. Beyond being a tech tycoon and savvy investor, Premji is a socially responsible billionaire, setting up the Azim Premji Foundation in 2000 to provide elementary education to rural areas in the country.
Premizi is number 58 on the global billionaire's list and has a Wipro center in Silicon Valley. He also just won a key 10-year contract worth $1.6 billion with Alight Solutions of Illinois. Any skeletons in his closet? Not really.
It seems that Premzi is actually on the front lines fighting against corruption in his country, frequently speaking out on the topic and even calling out the Indian government on it. Writing an open letter to the Indian government with fellow tech entrepreneurs from Mahindra and HDFC, he said:
"Possibly, the biggest issue corroding the fabric of our nation is corruption."
3. Lakshmi Mittal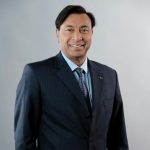 Lakshmi Mittal made his $18.3 billion net worth from the commodities industry, serving as CEO and chairman of the world's biggest steelmaker, ArcelorMittal. Benefiting from the overall recovery in the steel industry, this heavy metal magnate is buying up flailing steel manufacturers around the globe, including Italy's loss-making steel group Ilva for $2.1 billion in June last year.
While Mittal makes the Forbes list for richest Indians, he's actually based in the UK and frequently appears among Britain's richest men. Mittal owns almost 40% of ArcelorMittal and also holds 11% of Queens Park Rangers football club.
Known for his luxurious tastes, Mittal imported marble from the same quarry used to build the Taj Mahal to decorate his UK home. He's had his fair share of corruption charges as most self-respecting billionaires have, and his relationship with politicians and decisionmakers was thrust into the spotlight some years back.
4. The Hinduja Family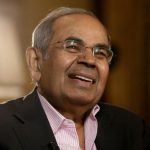 Taking the fourth spot on India's richest people list is a family of four siblings, Srichand, Gopichand, Prakash, and Ashok. With a combined net worth of $18 billion, they control the multinational conglomerate the Hinduja Group.
These siblings have a range of businesses in their command, from trucks and lubricants to cable television and even banking. They also own some of the most expensive real estate in London and live in the UK, Geneva, and Mumbai overseeing their interests.
The Hinduja brothers Srichand and Gopichand are credited with saving London's Millennium Dome's faith zone but were implicated in corruption charges at the same time in 2000 for their supposed long-running involvement in the Bofors arms scandal which would eventually lead to the Indian Prime Minister Rajiv Gandhi's downfall. The charges were later dropped in 2002.
5. Pallonji Mistry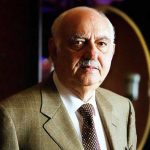 Pallonji Mistry has an estimated net worth of $15.7 billion, controlling the Shapoorji Pallonji Group, a construction and engineering behemoth located in Mumbai. Known for his reclusive tendencies, Mistry's younger son Cyrus is the one hogging the headlines, entering into a distasteful scrape with the Tata Group after being ousted from his chair at Tata Sons in October 2016.
The Tata Group is one of the most respected and successful companies in India with a squeaky clean reputation and a staunch denier of corruption. So Cyrus' claims that the company was involved in a corruption case with AirAsia is displeasing to all involved. Not least, Pallonji, whose family's biggest asset happens to be an 18.4% stake in Tata Sons.
6. Shiv Nadar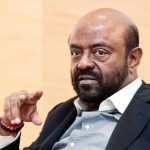 As the chairman of HCL Technologies, Navar is a tech entrepreneur with a net worth of $14.6 billion, presiding over a company that makes $7.5 billion in revenue and is also India's fourth-largest software services provider. Founding HCL from his garage in 1976, with a focus on microprocessors, Nadar is self-made all the way.
He's also an example of an astute businessman who knows when it's time to diversify his assets. HCL invested some $780 million into a partnership with IBM over intellectual property. Nadar, like Premji appears to be a pretty decent guy and recognized as a leading philanthropist in India, setting up the Shiv Nadar Foundation dedicated to education.
The only thing that Nadar and plenty of India's other self-made iT millionaires have been accused of is crony capitalism on more than one occasion. Silicon Valley investors would have no idea what that looks like.
7. The Godrej Family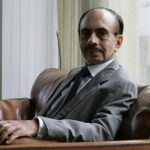 Another family to make the richest people in India list is the Godrej family with a combined net worth of $14 billion. They run the family business the Godrej Group, a century-old consumer goods giant that racks up $4.6 billion in revenue.
The mega-rich family also owns a vast parcel of land in suburban Mumbai, which is thought to be their biggest asset. When it comes to corruption or scandal, this family's managed to keep its noses clean.
They were also part of the group writing the open letter to the Indian government raising their concern over corruption. But, they've also been accused of crony capitalism and keeping the wealth in the same tight circles.
8. Dilip Shanghvi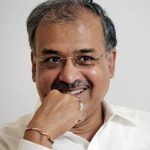 With an estimated net worth of $12.6 billion, Dilip Shanghvi is one of the richest people in India. Coming from humble beginnings, Shanghvi borrowed $200 from his father, a pharma distributor, to set up Sun Pharmaceutical Industries in 1983 with a focus on psychiatric drugs.
Today, Shanghvi's company is the world's fourth largest producer of specialty generics. It's also India's most valuable pharma operation with revenues this year surpassing $3.5 billion. This astute billionaire grew his empire through a series of acquisitions including rival Ranbaxy Laboratories for $4 billion in 2014.
While he's still India's 8th richest, not so long ago he held the top spot, losing $14 billion in just two years after shares in Sun Pharma plummeted by more than 50%. On a personal level, Shanghvi seems a pretty decent guy, often called humble by the Indian press. He also invests in renewable energy and, presumably to hedge his bets, oil, and gas as well.
9. Kumar Birla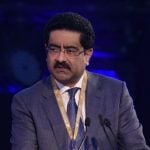 With a net worth of $12.5 billion, Birla is a is the true king of commodities and is the fourth generation to run the Aditya Birla Group, with eyewatering revenues of $44.3 billion. Aditya Birla Group's interests are far-reaching and cover commodities like aluminum and cement, as well as telecom and financial services.
Inheriting the family empire at the tender age of 28, Birla has been used to owning wealth. He's also had plenty of years running a business hands-on, acquiring US aluminum producer Aleris this July for $2.6 billion and merging his Idea Cellular with Vodafone India to become Vodafone Idea, in August, now India's largest telecom firm.
This Indian business tycoon has been implicated in his fair share of scandals and corruption charges. The latest of which involved an alleged payment to Indian Prime Minister Modi in 2016. He unsurprisingly claimed to be unaware of this.
10. Gautam Adani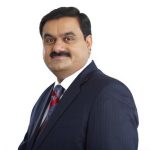 Currently coming in 10th in the richest people in India list is Gautam Adani with a net worth of $11.9 billion. Adani isn't into technology or pharma. Instead, he controls the Mundra Port, which is India's largest in his home state Gujarat.
Besides having dominion over the ports, the Adani Group's interests stretch to real estate, commodities, and power generation. Some of this billionaire's most notable assets include Australia's Abbott Point port and the Carmichael coal mine, the biggest in the world.
A little digging into the operations of the Adani group and you'll find corruption charges abound, as well as plenty of accusations of paying off government officials, including Indian Prime Minister Modi. He's also been accused of using tax havens to shelter his money and the Carmichael acquisition was shrouded in controversy.
The Richest People in India
So, there you have it, the top 10 of the richest people in India. From buying up politicians to payrolling key decisionmakers, it's pretty clear that getting other people in your pocket is helpful when growing an empire.
That said, the findings are not all bad, with plenty of India's richest people also giving back to the community. And as for crony capitalism? Well, the gentleman's club is a pretty global phenomenon. It would be disappointing if India wasn't a paid-up member as well.