$75,000 per Night for a Luxury Hotel Suite? Only in America!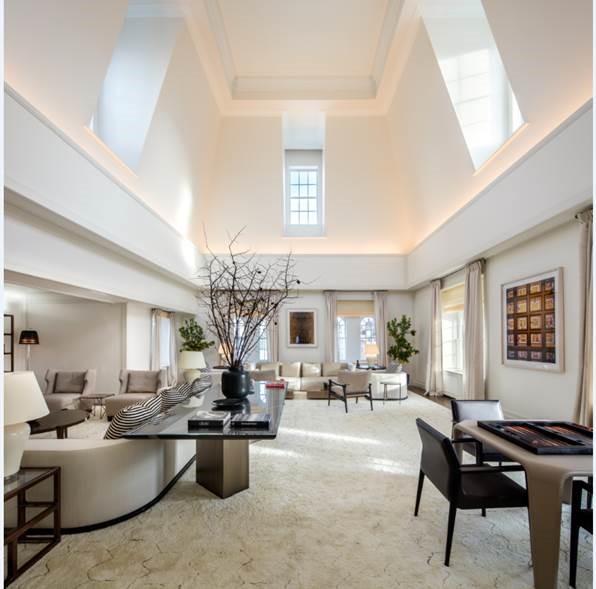 Most people will think that $5,000 per night for a luxury hotel suite is beyond reproach. But when you're filthy rich and don't give a damn what people think, even $75,000 per night is within budget. That is exactly what you can expect to spend for a single night in The Mark Hotel Penthouse Suite in New York.
Being a multi-millionaire or billionaire gives you the opportunity to sample aspects of life that others can't even contemplate. Whether it's dining on endangered species, owning Egyptian artifacts that go back to the times of the Pharaohs or purchasing your own island, a billionaire's life is a life of untold choice.
The Mark Hotel Penthouse Suite Is the Most Expensive in America
America is home to the big, bold, and brave. And also one of the most expensive luxury hotel suite experiences on the planet. A night in The Mark Hotel penthouse suite in New York will set you back $75,000.
Situated in the prime Upper East Side of the city, known for its grandeur, glitterati and glamor, the building where the Mark Hotel penthouse suite resides was first constructed in 1927.
The hotel enjoyed major renovations in 2006 and 2009 and although the historical exterior of the building was untouched, the interior design was completely overhauled.
The new interiors were created by the lauded French designer Jacques Grange, conjuring a timeless and stylish atmosphere that is lavishly luxurious and favorably flash.
10,000 Square-Foot of Total Decadence
The penthouse is nestled across the 16th and 17th floors and encompasses 10,000 square-feet that includes a majestic 2,500 square-foot rooftop terrace with immense views of Central Park.
The luxury Mark Hotel penthouse suite comes equipped with five bedrooms, six bathrooms, a conservatory, library lounge, stately dining room, two wet bars and four awe-inspiring fireplaces that give the suite real decadence.
Bloomberg's Chris Rovzar talked about the suite on the "Bloomberg Daybreak: Americas" segment and said that the owners of the hotel set the $75,000 per night price tag because they saw another luxury hotel suite in America for $37,000 per night and thought their penthouse was worth twice as much.
If you're a self-respecting millionaire or billionaire looking for somewhere to lay your head in the heart of Upper East New York, why not stay in the most expensive luxury hotel suite in America? You're one of a very select few who can afford it.
Featured image from The Mark Hotel.