The 10 Largest Technology Deals of the Digital Age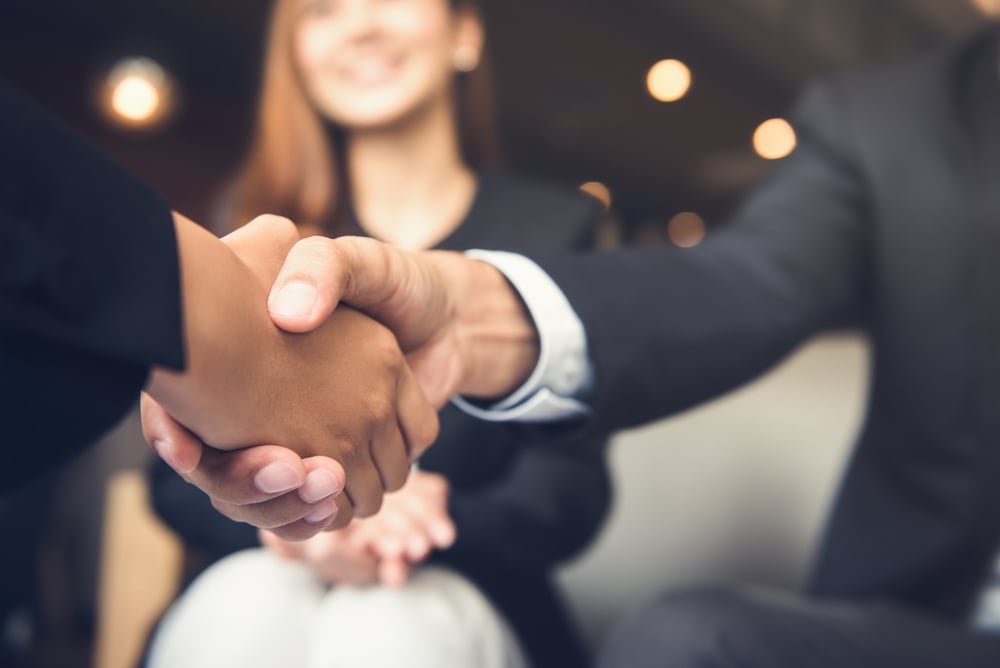 Technology deals, mergers, and acquisitions get bigger every day. The highest value deal of all time, so far at least, tops $67 billion. The top 10 wheeling and dealing technology giants include Dell, Microsoft, HP, Facebook, and even grocery chain Walmart. Check out the largest of the digital age so far.
1. Dell Acquired EMC for $67 Billion
Server and hardware giant Dell, at the time half the size of EMC with a value of $25 billion, agreed on the deal to buy EMC in 2015. EMC as an entity would go private and become part of Dell.
EMC's VMWare would continue to be separate, publicly traded company. The deal closed in 2016. Dell is now considering going public with an initial public offering (IPO) but has also considered buying back Dell "tracking stock" tied to its 81% share of publicly listed VMWare.
2. Avago Bought Broadcom for $37 Billion
Once the biggest technology deal in history, the Avago deal was overtaken by Dell acquiring EMC. Avago and Broadcom, keeping the name Broadcom, became a chip and semiconductor powerhouse which then tried to buy out Qualcomm in what would have been a $121 billion deal.
The deal was blocked by US President Donald Trump citing national security concerns over the monopoly a Chinese company would have over US mobile technology.
3) Softbank Takeover of ARM for $31.4 Billion
This 2016 deal raised concerns in the technology community. Chip maker ARM was seen as a benign monopoly, neutral in the world of technology. Its technology is used by almost all smartphone processors and now is in many of the chips that will power the internet of things (IoT).
Softbank is a Japanese tech conglomerate that wasn't neutral due to its ownership of U.S and Japanese wireless carriers. This, some said, could cause distrust in the industry.
4) Microsoft Bought LinkedIn for $26.2 Billion
The largest acquisition for Microsoft, this deal closed in 2016 and gave Microsoft greater power in Silicon Valley. The software giant is still working on ways to integrate social media network LinkedIn with its other Microsoft platforms and products.
5) HP Bought Compaq for $21 Billion
Hardware maker HP was already under pressure when it bought Compaq in 2001. Both brands product lines overlapped with low-profit margins in the traditional computing market and HP lost half its market value in the following four years.
Further acquisitions by HP were similarly disastrous, but its share price has recovered since 2016.  Now HP and competitor Lenovo make almost half of PCs sold worldwide.
6) Facebook Grabs WhatsApp for $22 Billion
In a deal that closed in 2014, Facebook paid $6 billion over WhatsApp's initial early 2014 value. Facebook's stock price was also soaring. The deal accompanies other, not so large deals, for Facebook like its acquisition of Instagram and then Oculus, taking Facebook into the realm of virtual reality.
Facebook is dealing with other issues right now, including numerous concerns over how it collects and uses personal data.
7) Nokia Acquired Alcatel-Lucent for $16.6 Billion
Closing in 2016, the deal moved Nokia to the top in mobile telecommunications and places Nokia as one of the few suppliers of 5G equipment alongside Ericsson and Huawei.
The acquisition helped to reinvent Nokia after falling from its dominant market position in the emerging mobile phone industry to near bankruptcy as smartphones took over.
8) Walmart Bought Flipkart for $16 Billion
Not a company you would first describe as a technology one, Walmart is actually building its technology stack. Acquiring Indian e-commerce company Flipkart was a strategy to compete with Amazon's worldwide domination of the e-commerce marketplace.
Walmart is also an early mover in the blockchain space, having filed numerous patents and already adopting blockchain technology into its supply chain management.
9) Intel Bought MobileEye for $15 Billion
MobileEye, the self-driving technology company, was acquired by Intel in 2017 and is a play into artificial intelligence and autonomous vehicles by processor maker Intel.
MobileEye's computer vision, machine learning, and mapping technology are now built into Intel driver-assisted and autonomous driving systems. Fiat-Chrysler, BMW and Alphabet's Waymo all use Intel technology.
10) Amazon Acquired Whole Foods for $13.7 Billion
Though Whole Foods is not a technology company, Amazon certainly is and the deal in 2017 gave Amazon physical stores with which to expand its e-commerce empire.
Amazon now sells its devices in Whole Foods stores and offers discounts for Amazon Prime members. Whole Foods also gives Amazon another angle to try and expand its fresh food delivery aspirations.
Technology Deals Set to Increase
As new technologies like blockchain, artificial intelligence, virtual reality and the internet of things accelerate in development the number of technology mergers and acquisitions, and their value is likely to increase.
Today's technology giants will need to innovate and continue to acquire if they want to retain market positions in a transforming technological landscape.
Images from Shutterstock.