Beyond Data Breaches Facebook's Problems Run Deep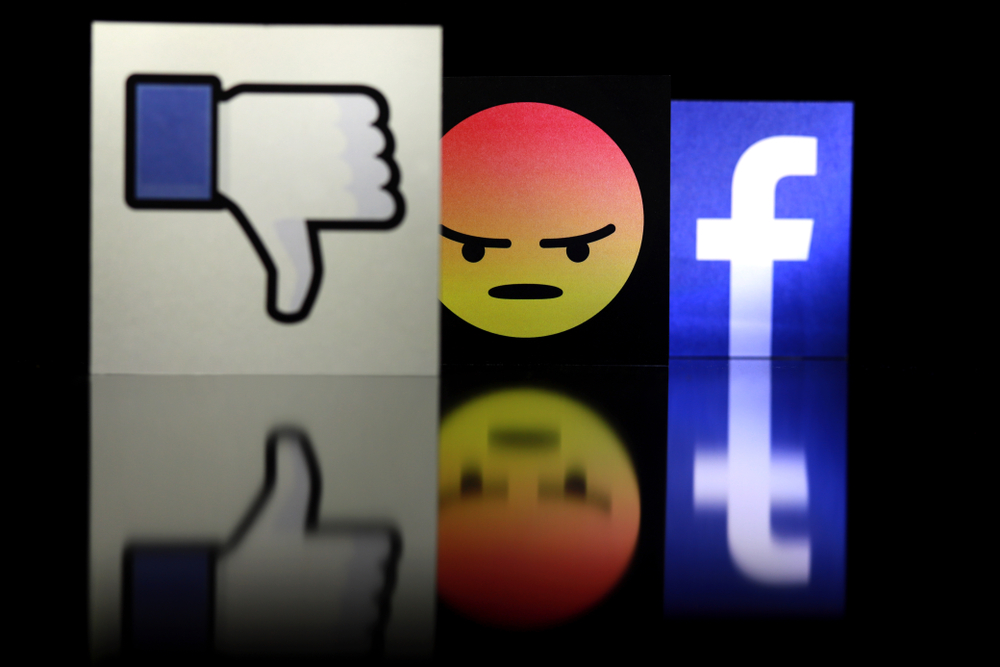 Facebook (FB.NASDAQ) was a great idea. So was MySpace for that matter. Apparently, people love to catalog their lives online, and Facebook has given them the perfect platform to do just that. Mark Zuckerberg's dorm room project made him one of the richest people in the world. But the juggernaut that has been Facebook stock may be on the edge of collapse.
For everything that Facebook is, it isn't a vital technology. They don't produce anything tangible and rely heavily on advertising revenue to power their burgeoning infrastructure. Herein lies one of their biggest problems. In order to continue to demand big payouts from advertisers, Facebook has to maintain a loyal stable of global users.
Facebook Is Losing Face
The last year has been rough for Facebook's public image. Cambridge Analytica was a wake-up call for anyone who understands how powerful social media can be in the political sphere, and a recent data breach cost 29 million Facebook users extensive amounts of highly sensitive personal information.
Let's call all that Facebook's 'real' problem. Betrayal, manipulation and being careless with important information isn't going to win anyone any friends. But for Facebook, their issues only start with a questionable business model.
The other problem that could seriously affect Facebook from a financial point of view is their slowing revenue growth, potentially overvalued equity, and increasing reliance on niche platforms to drive growth. Right now FB is trading at around 23 times earnings, which has led many to speculate that it's the buy of the century.
Picking up shares in other major tech companies could cost you a lot more. Twitter is trading at almost 100 times earnings, and Amazon stock is hovering just below 140 times earning at the time of writing. With other high-growth tech names trading at such high valuations, why is Facebook selling at such relatively low levels?
A Scary Scenario
The narrative that's banging around the financial markets is that while FB isn't the incredible growth story it once was, it's still worth buying on a long-term basis. Numerous articles have been run over the last few weeks suggesting that FB makes sense to buy at current levels. But this is a seriously dangerous position.
Changes in the tech world are fast, and FB has entered a period of slowing revenue growth. Some estimates suggest that over the next few years Instagram will drive revenue higher, while FB's core earnings stagnate. That may be the case, however, FB is facing bigger problems.
When more than 29 million Facebook users recently lost their data to hackers, the level of data collection that Facebook engages in was a surprise to many. Mark Zuckerberg has built up a data collection platform that would have been a wet dream for the East German secret police. For more than a decade, people from all over the world fell over each other to offer up their most personal data.
Today people are waking up to the reality that Mark Zuckerberg isn't some cool young guy who wants to connect people. Instead, he is sucking up any information he can get his hands on, and selling it to the highest bidder.
People have only had a few months to digest the fact that their location, communications, and basically anything else Facebook can get in its servers is being stored for future use.
The realization of Facebook's business model by the public could be a big negative for a company that relies on user trust to generate revenue.
The Technicals Look Tempting, Like the Sirens of Circe
Facebook stock had an interesting summer. Their Q2 revenue miss caused a major sell-off (probably bot-driven), and then the stock seemed to snap higher. Now it has fallen back to the lows that it saw in March, and it is probably going to drop like a brick from here.
The charts actually make FB stock look like a buy, which could sucker people into a major spanking. Both the daily and weekly RSI and MACD indicators are at oversold levels, which could mean that FB is on the edge of a major collapse.
Pay attention to that massive gap lower in July, and look at the volume that drove FB lower. That kind of selling is normal during a top, which is probably in for Facebook shares.
Stay Away From Zuk's Mess
The existential crisis described above is just one of many problems that Facebook has to deal with. The tech company is also facing a massive fine within the EU  and this dynamic could also punish a company that could be operating in violation of a multitude of foreign laws.
To what degree Facebook will be able to muddle through all of these issues is anyone's guess. The company may fold, or see its operations severely curtailed over the next few years. From an investment standpoint, FB shares should be considered off-limits and could make a good short position for risk lovers.
Featured image from Shutterstock.