Spiderman Creator Stan Lee Sees Calm in the Midst of Media Storm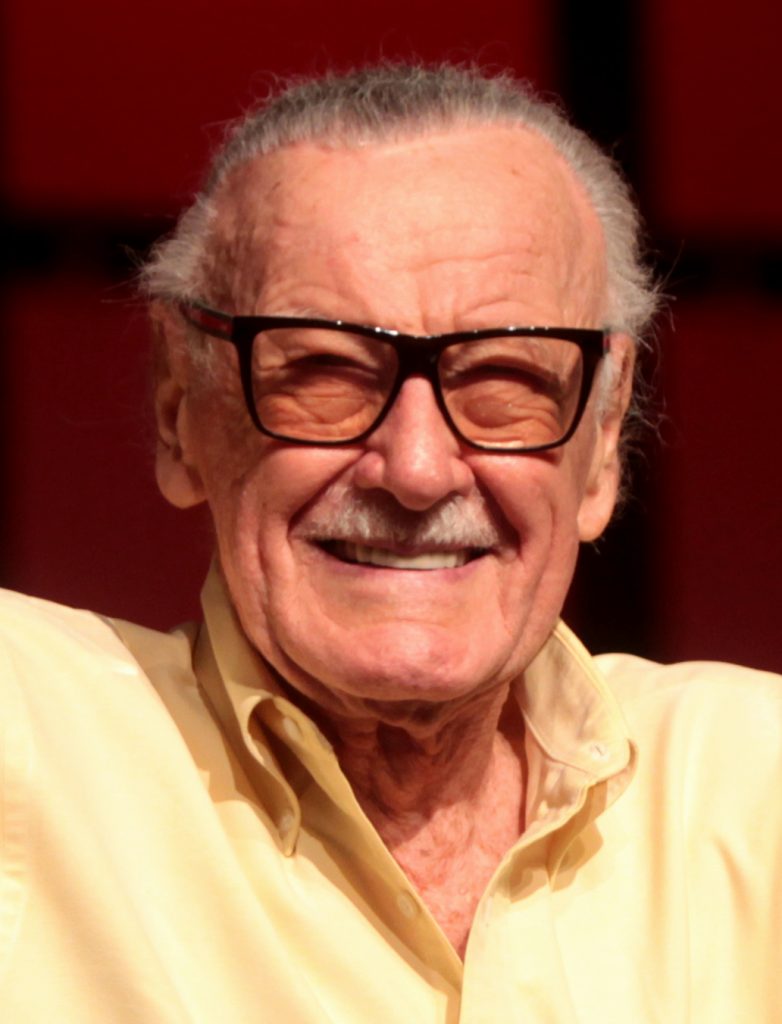 Stan Lee is one of the greatest living commercial artists that the USA has ever produced. At 95 years old, he saw pop media evolve from printed pulp comics to major motion pictures captured on digital cameras.
Lee is responsible for launching the infamous superhero team the Fantastic Four back in 1961. Among his long list of creations are massively popular characters like Spiderman, the Hulk, the X-Men, and Thor.
His work throughout the 20th century influenced generations of young people, and when Marvel Comics finally caught the attention of Hollywood, Stan Lee made out pretty well.
Creatives don't make the kind of money that investment bankers take home. Stan Lee never went to university. Instead, he chose to begin work in publishing at the age of 17, back in 1939. By the age of 19, he became an editor and worked in that position until the early 1970s. The pay wasn't amazing, but he got to do what he loved.
Now living legend Stan Lee is thought to be worth around $50 million dollars. His first big payday came in 2014 when Disney bought Marvel Comics outright. He's thought to have received somewhere in the neighborhood of $10 million for his contribution to the company. Marvel now pays him a million dollars a year, which has been enough to cause major media drama in his personal life.
Stan Lee Doesn't See Any Problems
Living in the media capital of the United States may be part of why there's so much madness surrounding Stan Lee's life. His health is also strained, which is normal for anyone who has made it through 95 years on earth. But over the last year, there have been some ugly stories hovering around Stan Lee and his family.
Oh, and TMZ reported that a business associate of Stan Lee swiped his blood, and signed a bunch of Black Panther comics with it to drive up their price.
Seriously, who would buy something like that?
Some of the most heart-wrenching allegations have been directed at his daughter, J.C. Lee. Stan Lee recently sat down with The Daily Beast to help clear the air. According to Stan Lee, his daughter is top notch. He told Daily Beast reporter Mark Ebner:
"She [J.C. Lee] is a wonderful daughter…. I love her very much. I suspect that she loves me. We get along beautifully."
The Marvel of His Narratives
In a world of movie franchises that drone on for the sake of profit (***cough*** Fast & Furious producers, I'm looking your way), Stan Lee's narratives created an entirely new generation of fans for his creations.
The box office results that Marvel Comic's adaptations see are a testament to Stan Lee's vision. Ideas that he helped develop decades ago are able to penetrate the modern psyche on a global scale.
The top twenty Marvel movies have grossed more than $6 billion worldwide. Each release grosses around a third of a billion dollars on average, which is more than the GDP of the Federated States of Micronesia. Black Panther grossed around $700 million, which puts it at the GDP level of island nations like Comoros or Dominica.
Stan Lee has done a lot for media over the years. It would be wonderful to see him be able to enjoy the rest of his life, without being harassed by literal bloodsuckers that are only after money. If you bought a copy of Black Panther that was signed in his stolen blood, burn it immediately, and seek help.
You need it.
Featured image from Wikipedia.