Superyachts of Billionaires hat Show Off Their Luxurious Lifestyles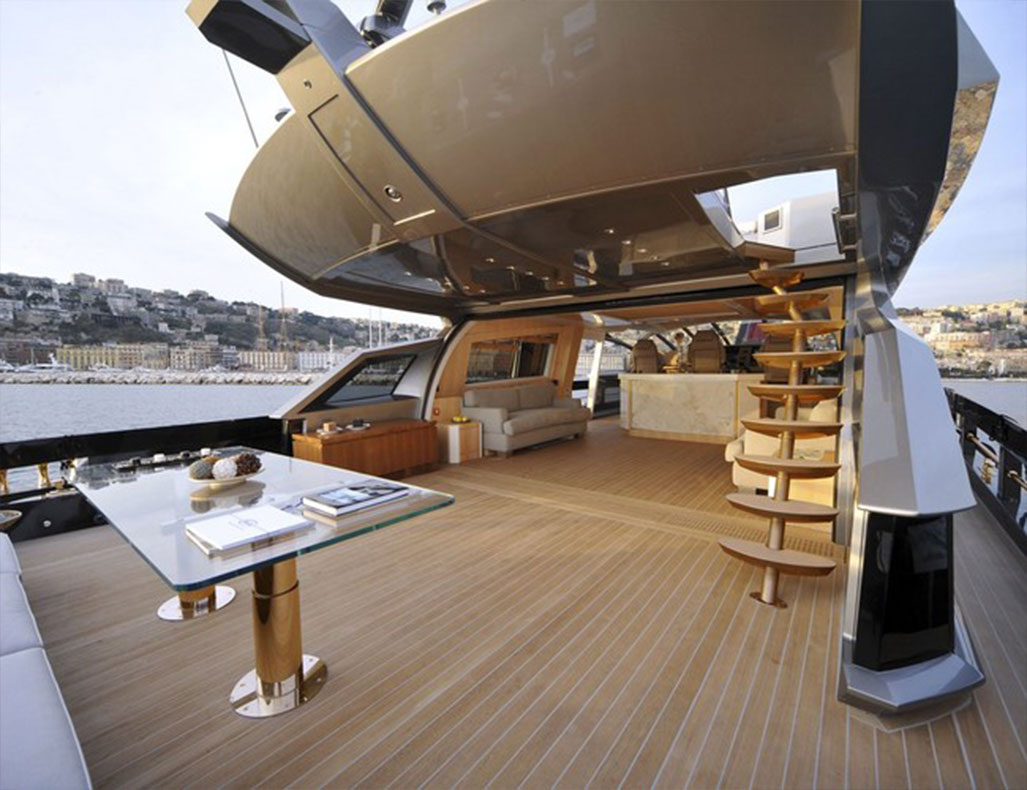 Billionaires and the ultra-rich have their own expensive tastes and often lead a plush lifestyle that defines them and makes them stand apart. They spend more, live larger, and prefer to travel in style. And, for much of the jet-set, the luxury yacht has now become their ultimate status symbol. Check out these five superyachts of billionaires that will leave you completely awestruck.
1. History Supreme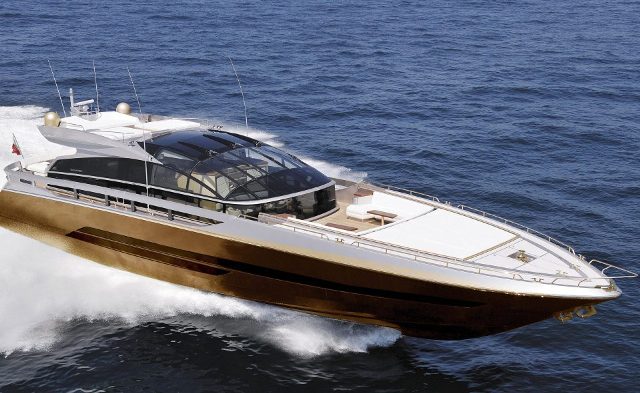 This luxury superyacht is something that will blow your mind and is way beyond imagination.
With a price tag of around £3 billion ($4.15 billion), this superyacht comes covered in 100,000kg of solid gold, platinum, and jewels from its base to the deck.
It boasts a genuine Tyrannosaurus Rex bones statue and also features a part of dinosaur bone sourced from Arizona USA in its master bedroom.
This 30-meter-long yacht is designed by world-renowned designer Stuart Hughes. It took him over three years to transform it from a concept to a final product.
The owner of this superyacht is reported to be Malaysia's richest business magnate, Robert Kuok with an estimated net worth of $12.5 billion.
2. Eclipse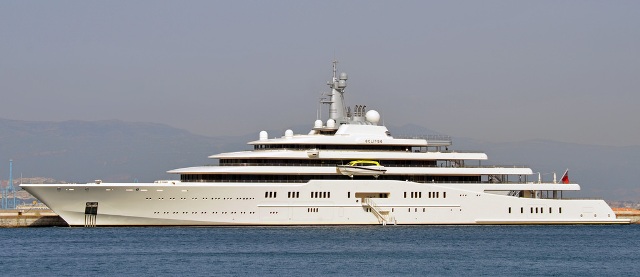 Owned by a Russian billionaire Roman Abramovich, this superyacht features all the latest security apparatus including a missile and intruder defense system, bullet-proof windows, armor-plated bedroom and bridge, and an anti-paparazzi shield.
Worth around $1.5 billion, this is the second largest yacht in the world with a length of 533 feet. It also has a small submarine which can take guests up to a depth of 50 meters. For guests, it has 2 helipads, 24 guest cabins, 2 swimming pools, hot tubs, and disco halls.
3. Streets of Monaco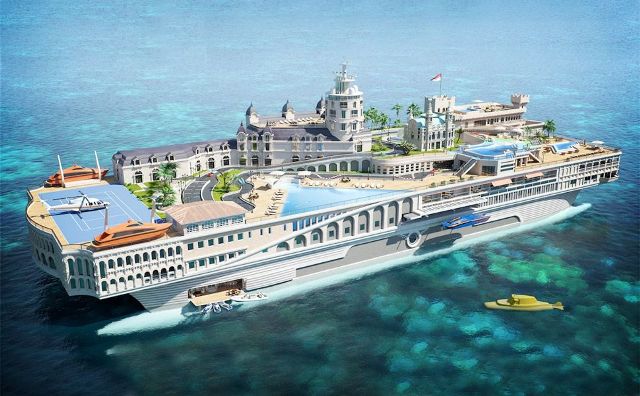 In the list, this is the craziest looking yacht with replicates popular landmarks like the Monte Carlo Casino, the Hotel de Paris, and La Rascasse.
Designed by Opulent Yacht and interiors done by Filthy Rich Boaters, this luxurious boat comes with a price tag of over $1.1 billion.
Still looking for its rightful owner, this yacht is spread over three levels and in the interiors, it boasts a barbeque facility, mini-waterfall, submarines, undersea view, and helicopters.
4. Azzam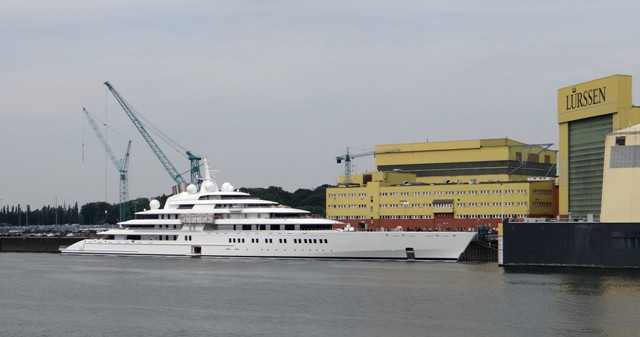 The Azzam is 181 meters long and worth $600 million, and is the largest superyacht in the world, said to be one of the fastest with a speed of 35 kph. This superyacht is built by Khalifa bin Zayed Al Nahyan, Emir of Abu Dhabi and President of UAE.
It is said that the owner's suite is fully bulletproof and the yacht has its own missile defense system and a submarine. According to its builders, the ship has the most complex piece of engineering and boasts two gas turbine engines and a diesel generator to make it move at much higher speed.
5. Motor Yacht A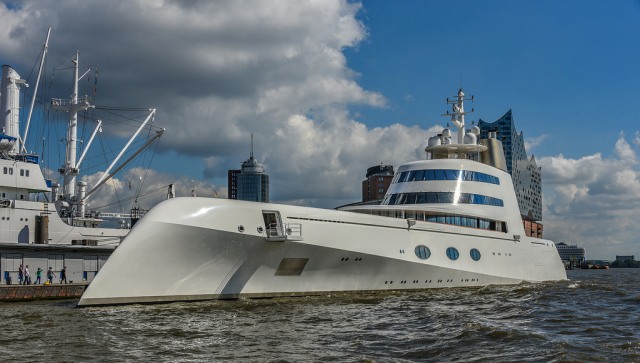 Owned by Russian billionaire Andrey Melnichenko, this yacht is rumored to cost over $300 million. An exterior design of the yacht has a striking similarity with warships and can accommodate 14 guest and 35 crew members.
It has its own helicopter pad, speed boats, bomb-proof windows, motion sensors and host of other security features. The entire interiors of the ship are covered with mirrored surfaces along with Baccarat crystals used for table wares and furniture.
So, if you ever wanted to sail the high seas in style, just catch a ride with one of these billionaires–or get saving now.
Image sources:
Featured image from Stuart Hughes