The End Is in Sight for Sears as Stock Takes a Further Tumble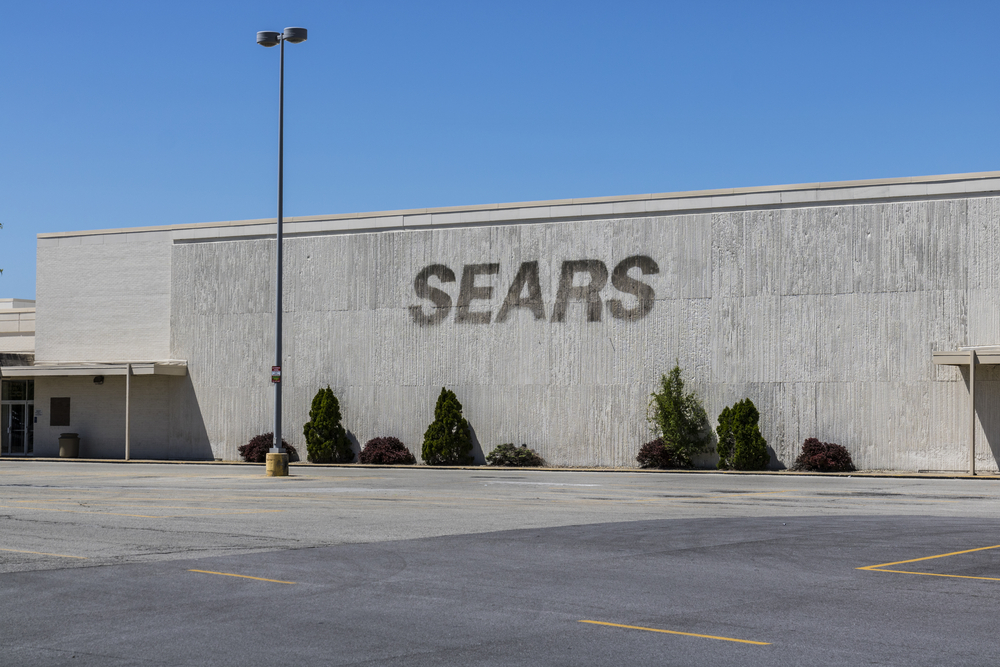 Struggling retail giant Sears (NASDAQ: SHLD) is limping toward bankruptcy as its stock took another major tumble on Tuesday. Sears stock fell by 9.7% percent with shares finishing the trading day down by around 6%.
What brought about the sudden decline? An announcement that the retailer will be adding a "restructuring expert" to the team (read bankruptcy expert). Alan Carr, CEO of Drivetrain LLC, is the latest addition to the board.
No Good Ever Came Out of Restructuring Experts
Let's face it, pretty much nothing good has ever come out of a company hiring a "restructuring expert." It basically spells job losses, store closures, and liquidation of assets. And, in the case of Sears, just about any measures possible to make its pending $134 million debt repayment on October 15.
While Sears chairman and CEO Eddie Lempert insisted that the company was pleased to welcome him and praised Mr. Carr for his experience in organizational change, most shareholders remain unconvinced.
That's probably because Mr. Carr has a reputation as a bankruptcy expert and fears are rising that Sears will be forced to file for bankruptcy protection. Carr is a former restructuring lawyer at Skadden, Arps, Slate, Meagher & Flom. And his firm Drivetrain is dedicated to restructuring.
Sears: The End of an Era
The company that changed how America shopped and lived is now an empty shell of its former self with stores falling into disrepair. Easily the Walmart and Amazon of its day, Sears was America's largest employer. But somehow the mighty giant could never quite get to grips with the 21st century, making one calamitous move after another.
Instead of adapting to meet the online shopping threat head-on, it backstepped by buying up another struggling retailer Kmart. At the same time as losing ground in the internet battle, Sears began closing stores and failing to invest in its flagship ones.
Even fellow struggling retailers like Macy's and JCPenney pulled out all the stops and used novel ways of getting customers in stores, such as geofencing marketing, massive displays, AR and VR, and in-store incentives to post strong holiday sales last year. Sears and Kmart's holiday sales plummeted by 16% and 17% percent.
A Grim Outlook
With second-quarter revenue at $3.2 billion (down from $4.3 billion at the same point last year) the outlook for Sears is grim. A retail dinosaur that failed to compete in the Amazon age or come up with products relevant enough to keep hold of their fickle customers. According to Lampert, if the company doesn't take drastic action soon, any value for shareholders could be reduced or eliminated completely.
Beyond the imminent $134 million, Sears is carrying a debt burden to the tune of $5.6 billion. But is selling off Sears' assets really the best move for its shareholders who could end up losing out? Depends on who you talk to. It seems that CEO Mr. Lampert isn't missing a trick. Sears has already sold off properties to Seritage Growth Properties, a real estate investment trust in which Mr. Lampert's hedge fund has a hefty interest.
Featured image from Shutterstock.