Rockstar's Wild West Extravaganza Red Dead Redemption 2 Out Today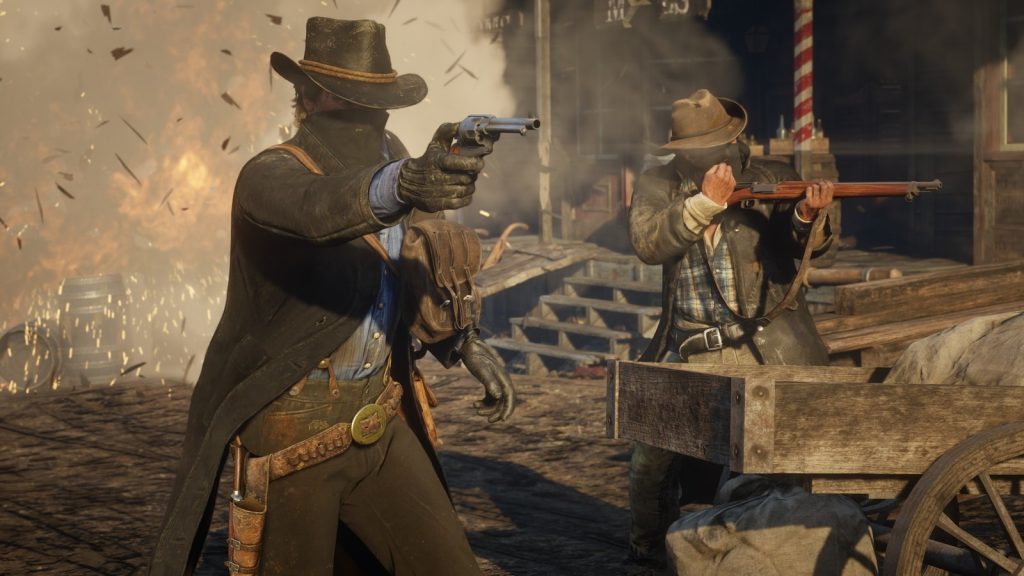 If you pre-ordered Rockstar Games' eagerly-awaited Red Dead Redemption 2, you're probably pre-loading it right now. The launch of the open world cowboy shoot 'em up is big news in the gaming world and could become Rockstar's second biggest game ever after GTA 5.
When Rockstar Games first launched GTA 5 they changed the gaming landscape forever. This time, it's dangerous saloons, rocky mountain outcrops, and developing dusty cowboy towns in the middle of the desert.
Early Response to Red Dead Redemption 2
If you already have your copy of Red Dead Redemption 2, you can go live at 12 AM EST on October 26. The game has a lot to live up to as early reviews have highly touted the game as one of the biggest and best releases in 2018.
The game is being released on both PS4 and Xbox ONE and is being lauded for its gritty realness and its authentic soiree back into the chaotic times of the wild west.
The graphics and attention to detail are apparently incredible. But what do you expect from a gaming company that gave the GTA franchise to the world?
It seems that Rockstar has lived up to the hype once again.
The game's leading protagonists are Arthur Morgan and his Dutch van der Linde gang, which includes the star of the original Red Dead Redemption game, John Marston. We follow the trials and tribulations of the gang through thick and thin, through one spectacular scene after another.
Positive Reviews from Critics
Rockstar Games is very similar to Dr. Dre as they only put their name to a very small number of projects. And when they do, it's usually something spectacular and groundbreaking that nudges the needle of popular culture.
Approximately 2,000 people were involved in the creation of Red Dead Redemption 2, making it a landmark game for the industry. At this moment, the reviews from critics are extremely favorable. While reviewing the game, Keza MacDonald from The Guardian newspaper said:
"There can be no doubt that this is a landmark game. It is a new high water-mark for lifelike video game worlds, certainly, but that world is also home to a narrative portrait of the wild west that is unexpectedly sombre and not afraid to take its time."
The general consensus is that Red Dead Redemption 2 is about to take the gaming world hostage with a pistol in one hand, a bottle of whiskey in the other, and a stick of dynamite between its teeth. Happy gun-slinging!
Featured image by Rockstar Games.