Clive Palmer's Titanic II Is Supposed to Be Ready Soon, Again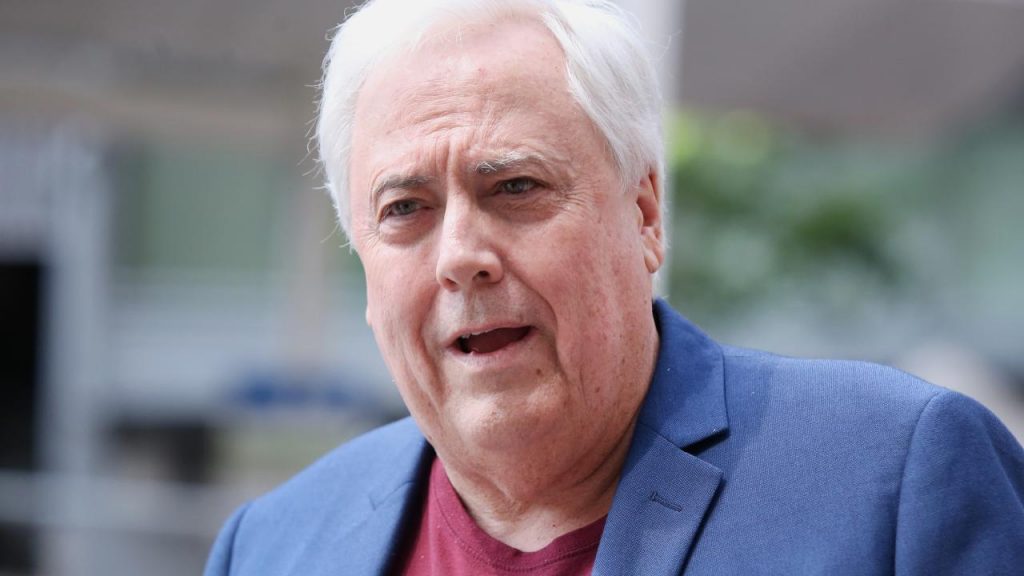 It would be impossible to accuse Clive Palmer of failing to dream big. He's the Australian tycoon who's behind a project that would see a replica of the Titanic built and put into service on the ocean.
The project was first announced in 2012. Recently, Clive Palmer disclosed that his Titanic project's European headquarters would be located in Paris, so it would be relatively unaffected by Brexit.
No doubt a smart move, but the build-out of Titanic II has bigger problems than Brexit.
To begin with, Titanic 2 was supposed to be sailing by 2016. Clearly, that never happened. The project like the one before it has been fraught with problems. As it stands today, the Paris office that was just announced is one of the few things that Titanic II has going for it.
Despite the fact there's no real construction happening at the moment, Clive Palmer said this about his project:
"You'll see a lot of guys my age buying, building, and sailing boats… I'm building a bigger boat because I've got a bigger budget."
Clive Palmer and His Big Boat
When the Titanic 2 was first announced, it had the support of Deltamarin and CSC Jinling Shipyard. Deltamarin is a legitimate ship-design company, and CSC Jinling Shipyard is a real shipbuilder in China. The two companies even signed a Memorandum of Understanding (MoU) and planned to "conduct preliminary technical studies."
That was all way back in 2012. As time went by, things for the Titanic II project began to sink. In 2015, workers at CSC Jinling told Clive Palmer that nothing was happening, which is where the project is still today.
In the meantime, Clive Palmer decided to create his own Australian political party, called the Unified Australia Party (UAP). In truth, the UAP moniker had been used prior to 1945, before it was absorbed by the Labor Party.
Someone decided they didn't like Mr. Palmer's designs on a half-century-old political party's abandoned name, and eventually, Clive Palmer settled on the name "Palmer United Party," for his new life in Australian politics.
Making Australia Great
As the plans for his Titanic remake were further slumping into the ocean, Palmer was successfully elected to the Federal Parliament in Australia. Somewhat surprisingly, his new party was also able to attract other politicians, and three candidates from the Palmer United Party were elected to the Australian Parliament.
Clive Palmer made a big splash when he entered politics, but it all seemed to stop there. He was absent more than any other MP in the 44th Parliament, and according to media reports, he rarely left his Gold Coast mansion.
He may have been working on the Titanic II while away from the legislature, though there were no results to show for his efforts.
After he was soundly defeated in the next election, perhaps due to some unrealized repression relating to the Titanic II, Palmer announced that he would retire from politics.
That didn't last long, though, and this year the former MP told Australia that he planned to re-enter the federal political game so that his party can "Make Australia Great."
Clive Palmer Is into Dinosaurs Too
The Titanic 2 isn't the only albatross hanging around Clive Palmer's neck. He also attempted to create the world's largest animatronic dinosaur park. This may have been another distraction that kept the mogul from his duties as an Australian MP.
Much like the Titanic II, his giant dino park is currently reported to be abandoned, though he claims that he uses it like President Trump's Mar-a-Lago resort.
There is little evidence to corroborate his claims, and he may very well be riding around in his abandoned dinosaur park in a golf cart with the soundtrack to "Jurassic Park" playing on his smartphone.
While the actual construction on the Titanic II has yet to commence, Clive Palmer is said to be in possession of 3,000 sets of Titanic-themed flatware and cutlery.
The exact location of these eating utensils is another mystery, but he may be stashing them in the hollow body of a lifeless brontosaurus, as he waits for his fortunes to turn for the better once again.
Featured image from The Australian.