Retail Apocalypse? Not for Billionaire Rick Caruso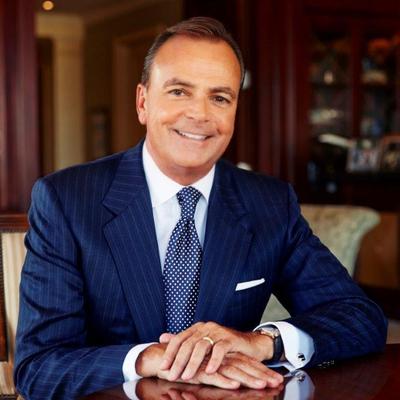 The retail situation in the US looks nasty. Failing anchor stores like Sears and Toys R Us are symptoms of what could be the biggest contraction in US brick-and-mortar retail ever. However, one California developer seems to have figured out how to thrive in a retail economy that's getting worse all the time. Rick Caruso developed The Grove in Los Angles, which is the second most profitable mall in the USA.
The Grove generates $2,200 USD/square foot, which is second only to Miami's Bal Harbour Shops. To be sure, The Grove isn't a normal mall. It has 25 concierges on staff for the sole purpose of making dinner reservations for guests, and according to a recent piece in Forbes, if a child drops their ice cream cone, it will be replaced by a security guard.
Rick Caruso Puts on an Incredible Show
It should come as no surprise that catering to the 1%'s shopping whims would be just about the only way to stay ahead in US retail. According to Rick Caruso via Forbes:
"If you provide something that is unique and relevant, in a setting that people find captivating, you will do well," and further, "Retail has gotten sideways because it became the commodity. It is not about being high tech; it is about understanding what your customer wants."
Rick Caruso's attention to detail and choice of demographics helped him land the 179th position on the Forbes 400. The Grove isn't his only successful venture, and over the last three decades he has built up a number of properties along the same lines.
A big part of what makes his properties unique, aside from the high-end shops and clientele, is his dedication to creating interesting spaces.
Another one of his projects, the Commons at Calabasas, used a professional set designer from Hollywood in the design process. The Grove features a trolley that was designed by a Disney Imagineer, as well as numerous other aesthetic features that distinguish it from the kind of mall that is being shuttered somewhere in fly-over country.
His Malls are the Exception
Rick Caruso's blinding success as a retail-focused real-estate developer comes at a time when the overall retail picture in the US is grim. Despite the frenzy of mall closings over the last few years, the US still has more retail space per capita than any other nation. At 23.5 square feet per person, the US has more than double the per capita retail space of Australia, and more than eight times that of China.
The massive overhang of retail space led Cowen and Company to speculate in a report that the US retail apocalypse is just getting started. Not only are consumers turning to online shopping for most of their needs, but the specific demographics who once supported mid-range malls have also fallen on hard times.
The report from Cowen and Company stated that their data:
"Suggests that the sector remains in the early innings of reduction in unproductive physical retail."
But there could be a silver lining for developers like Rick Caruso.
The same report speculated that:
"Our take is mall performance bifurcation will accelerate as retailers continue to invest in top malls in the top metro areas at the expense of lower performing malls in secondary and tertiary markets."
Top malls are exactly what Mr. Caruso has a pile of in his billion-dollar real-estate portfolio, which probably puts him in an enviable position going forward.