Indian Millionaire Rupesh Thomas Inspires People on All Continents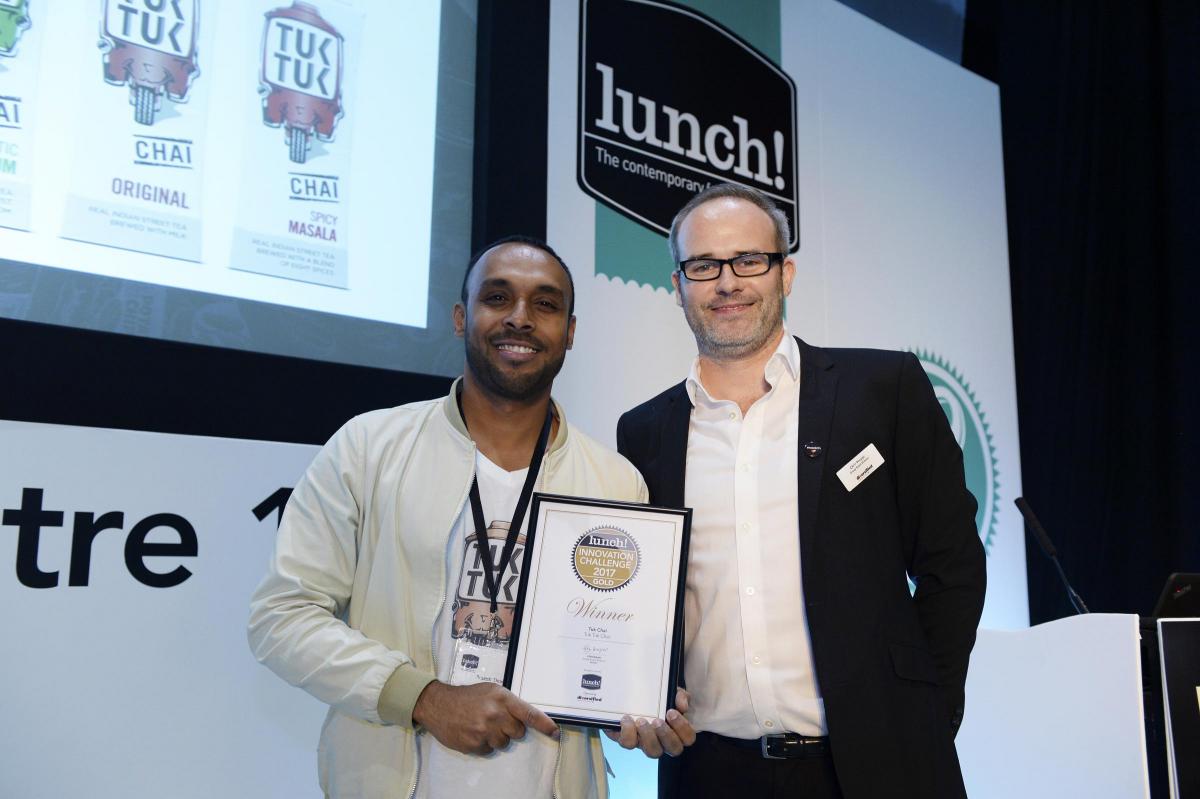 In the era of self-made millionaires, here's one story that travels around the world and inspires people to work hard to achieve business success. It's the story of Rupesh Thomas, an entrepreneur that left his home in Kerala, Southern India, and made it in London.
His secret? Chai, a traditional Indian drink that Rupesh and his wife prepare using old family recipes.
$790 and a One-Way Ticket to London
Ever since he was a kid, Rupesh dreamt of seeing London and was fascinated by everything British from the cold weather to people's habits. His dream came true after college when he left India to live in England.
Being born in a low-income family, he arrived in London with a little more than $790 (£600)–part borrowed from his father and part from selling his motorbike.
23-year old Rupesh got a job at McDonald's, where he was making $5.1 per hour (£4). Before starting his own business. The Indian entrepreneur got several more jobs, from carer to salesman.
Rupesh' s luck changed after he married Alexandra. The woman fell in love with traditional Indian Chai and, after two long years of trial and error, the couple created the right mix of tea and spices to sell on the London Market.

A Million Dollar Business Started in the Family Kitchen
Rupesh and Alexandra Thomas launched their Tuk Tuk Chai in 2017. They invested everything they had in the idea, £100,000 raised in more than 10 years of hard work.
The two entrepreneurs use the Indian mix of spices and techniques to give Tuk Tuk Chai the authentic flavor that reminds its drinkers of the Indian street tea. The business is now a supplier to the luxurious Harvey Nicholas and also sells its drink through Sansbury's.
This year, Rupesh tried to obtain more cash to expand his business through BBC2's program Dragon's Den. In the end, the entrepreneur ditched investment from Peter Jones and turned to crowdfunding instead.
Rupesh's company raised $191,000 (£150,000) in 24 hours–for 8.5% of its equity. The company is now valued at $2.3 million (£1.85 million). The entrepreneur and his wife have invested the money in a new filtration machine and marketing.
The Life of a Self-Made Millionaire
Rupesh and his wife live in a £1 million house in Wimbledon. He plans to expand his business outside the UK.
Rupesh Thomas for Business Advice:
"We will be running a fast-growing company with a presence in North America, Australia, Middle East, Far East, Europe, and the UK. We want to take chai from the streets of India to the hotspots of London, and into the high rises of Manhattan and Tokyo and further afield."
Rupesh Thomas believes that his success has nothing to do with luck. In an interview for The Sun, he stated:
"I am proof that if you work hard, you can be successful. I really am a real-life Slumdog Millionaire."
Featured image from Wimbledon Guardian.