Queen Biopic "Bohemian Rhapsody" Expects to Make $35 Million in First Weekend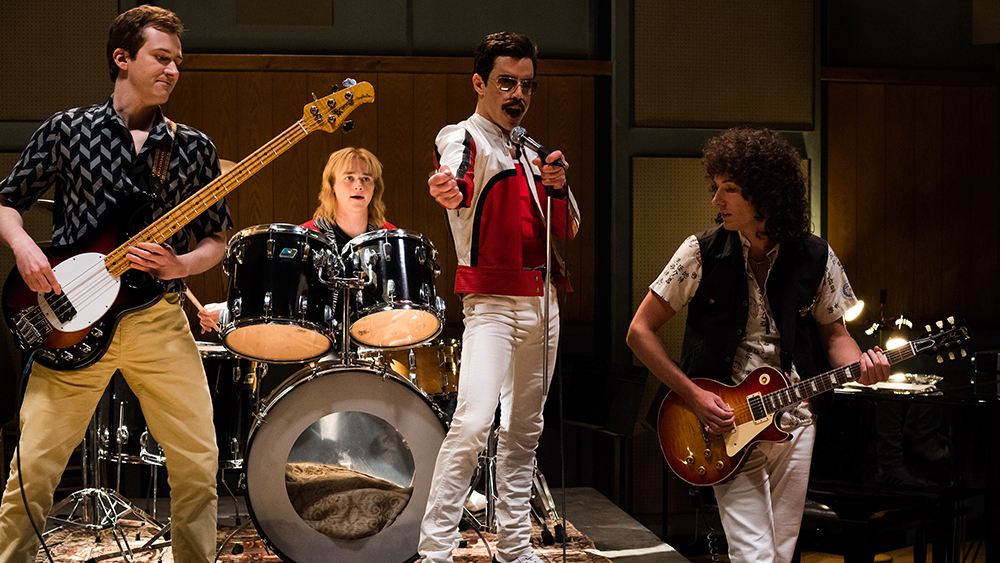 No-one could strut their funky stuff quite like Queen lead singer and rock music icon Freddie Mercury. The new Queen biopic "Bohemian Rhapsody," starring actor Rami Malek trying to fill Mercury's gargantuan shoes, is expected to make $35 million in its first weekend.
From We Will Rock You and Radio Gaga to Killer Queen and the movie's title Bohemian Rhapsody, Queen was not just a band but an entire musical genre. Glitzy and glamorous but with real substance, has there ever been a more charismatic frontman than the mercurial Mercury? Probably not.
Bohemian Rhapsody Movie Launch
Bohemian Rhapsody the movie, not the song, is a Fox production and will debut this weekend in 4,000 theaters across America. The movie is expected to gross $35 million in the first weekend alone, which will cover most of the $50 million costs of filming and producing the musical.
The biopic is set in the early-1970s and follows the meteoric rise of Freddie Mercury and Queen. There has been some mixed response from critics, although one of the constants is the praise for Malek's portrayal of the genius that was Freddie.
Let's hope that the turmoil behind the scenes has not had a negative impact in regards to what we see on the big screen. Hollywood bigwig Bryan Singer was originally tasked with the job of directing the film, but constant absences on set saw Fox put a halt to the production. David Fletcher was then hired to replace Singer as let the show much go on!
Performing Well in the United Kingdom
The biographical musical opened across the United Kingdom last weekend, grossing $12.2, which is massive for a single weekend in the UK market. The high numbers make Bohemian Rhapsody one of the best debuts in British history.
It's hardly surprising that a film about the life and trials of Freddie Mercury and Queen is going down well in the band's homeland.
Queen was worshipped like gods back in the 1970s, 80s, and 90s in Great Britain. If you ever get the chance to catch Queen's live performances on YouTube at Wembley Stadium back in 1986, you will be witness to one of the greatest performances in music history.
Let's hope Bohemian Rhapsody does Freddie Mercury the justice he deserves as one of music's all-time greats.
Featured image from Variety.