Pret A Manger to Pay Almost $1 Million to Underpaid New York Staff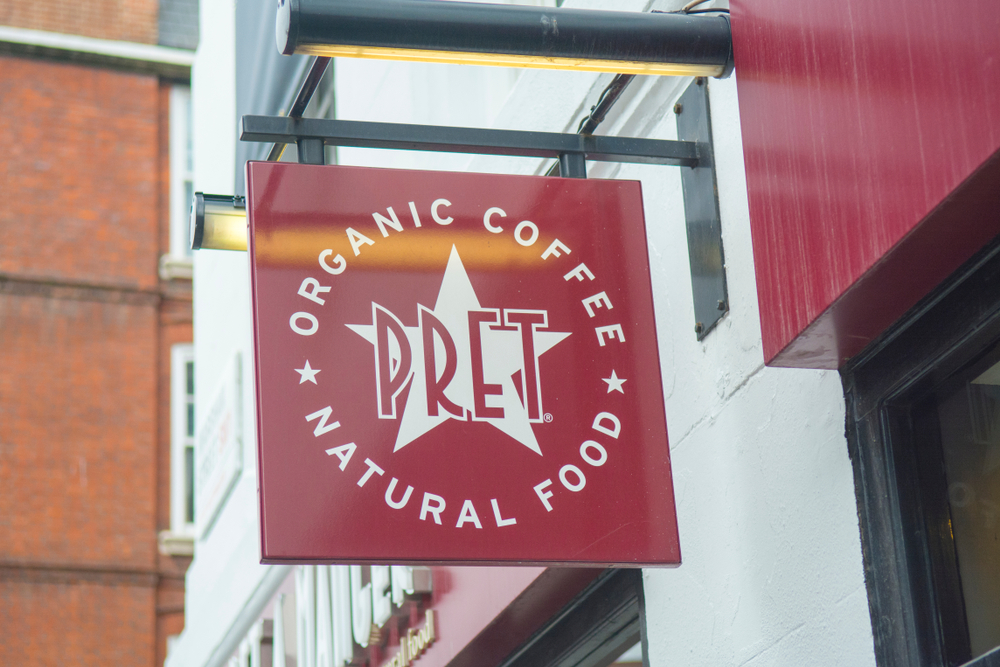 The UK sandwich giant Pret A Manger will pay $875,000 to settle claims with its underpaid staff in New York. Earlier this month, employees filed a class-action lawsuit against the company, accusing the fast-food chain of violating US labor laws through an illegal practice called "time-shaving."
Pret A Manger Rounded Down Working Hours to Pay Less
According to its employees, Pret A Manger wanted to profit from its staff by altering time records. The sandwich seller tried to avoid paying employees for part of the hours they worked, as well as overtime rates.
After some mediation, staff managed to squeeze $875,000 in unpaid compensation out of the company, according to The Times.
It's the second time Pret A Manger has been forced to pay almost $1 million to settle wage claims with American employees. Back in 2014, 4,000 staff members from New York filed a similar lawsuit against the fast-food chain to recuperate their money.
Just like this time around, employees hadn't received overtime pay for the hours worked. In the first lawsuit, staff also accused Pret A Manger of illegal tip-pooling and not providing them with the appropriate wage statements. For the first settlement, the restaurant chain paid $910,000. The company did not admit liability, however.
But with the reputation of being a bad employer, the picture doesn't look too good for the sandwich-making giant, although, the company insists that they treat staff correctly and offer fair pay. A spokesperson for Pret A Manger told City AM:
"We are absolutely committed to making sure all our team members are paid for all the hours that they work."
Several Lawsuits for Pret A Manger
Whether that statement was dealt with any real conviction or not remains to be seen, since Pret A Manger seems to be leaping from one scandal to another. Although, most of them appear to be caused by inadequate labeling.
Top management faced criticism after boss Clive Schlee failed to deal with the disaster generated by the death of Natasha Ednan-Laperouse.
The teenager died in 2016 due to an allergic reaction caused by some of the ingredients used in preparing the baguette her sandwich was made with.
The investigations following the girl's death revealed that the labeling on the food was unclear, generating a wave of anger against the brand in the UK and abroad.
The company is also battling another two lawsuits in the US, both for misleading customers by labeling products containing chemical substances as "natural."
Pret A Manger is known for using the same practices in the UK, where sandwiches are labeled as products that don't contain preservatives, despite not meeting these characteristics.
The company belongs to JAB Holdings, a Luxembourg-based investment fund, owned and managed by Germany's billionaire Reimann family.
The fund bought the fast-food chain this spring for $2 billion. Let's hope they won't see the name change soon to Pret A Fermer.
Featured image from Shutterstock.