Is $245 Million Bel-Air Vineyard America's Most Expensive House?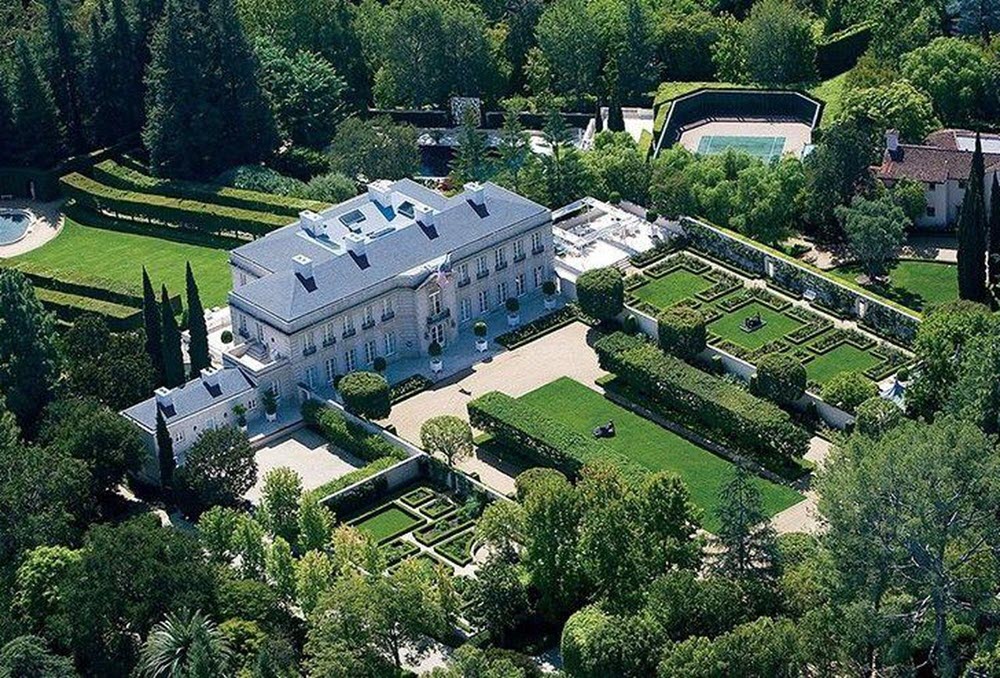 A Bel-Air vineyard formally owned by late-billionaire A. Jerrold Perenchio has been listed for sale and could become America's most expensive house.
The mansion is set over a massive 25,000-square-foot and has been recently listed for sale with the whopping price tag of $245 million.
From Deserted to Decadent
Back in the 1990s, when you saw that a house was selling for more than $5 million, it would make you wonder how someone could pay so much for some bricks and mortar. Times have changed. In this day and age, $5 mill in LA is a cheapskate price for a luxury yacht, never mind a house in Bel-Air.
The construction of the breathtaking mansion in Bel-Air was commissioned by civil engineer Lynn Atkinson back in the 1930s and was built by the architect Summer Spaulding. They never moved into the French Neoclassical mansion and the house remained empty until the 1940s and was then bought by a hotelier named Arnold Kirkeby.
The late Univision billionaire A. Jerrold Perenchio who died last year at the ripe age of 86 then purchased the house from Kirkeby for an undisclosed fee and continued to add acres to the estate little by little. Perenchio was only the third person to own the house.
Potentially America's Most Expensive House
The stunning palatial 25,000-square-foot limestone-clad mansion evokes the feeling of 18th-century chateau charm and basks in its 10-acre estate.
Coming equipped with a glitzy ballroom, a 12,000 bottle wine cellar, a 5-bedroom guesthouse, a 75-foot swimming pool and pool house, a formal salon, tennis courts and a 40-car parking lot, this property is expected to set the Los Angeles real estate market alight.
The property could well become America's most expensive house with a price tag of $245 million.
If purchased, the price will massively surpass the current most expensive house in Los Angeles Country, which is held by natural gas billionaire Michael Smith. His beach house was formally owned by the Hard Rock Café founder Peter Morgan, which he bought for a staggering $110 million back in April.
The current most expensive home in the UK was recently sold for $210 million in one of the swankiest parts of London. If the $245-million sale of the Bel-Air mansion goes through, it will break all records and become America's most expensive house.
Featured image Forbes.