Pop Star Alecia Beth Moore "Pink" Grosses Over $80m From Recent Australian Tour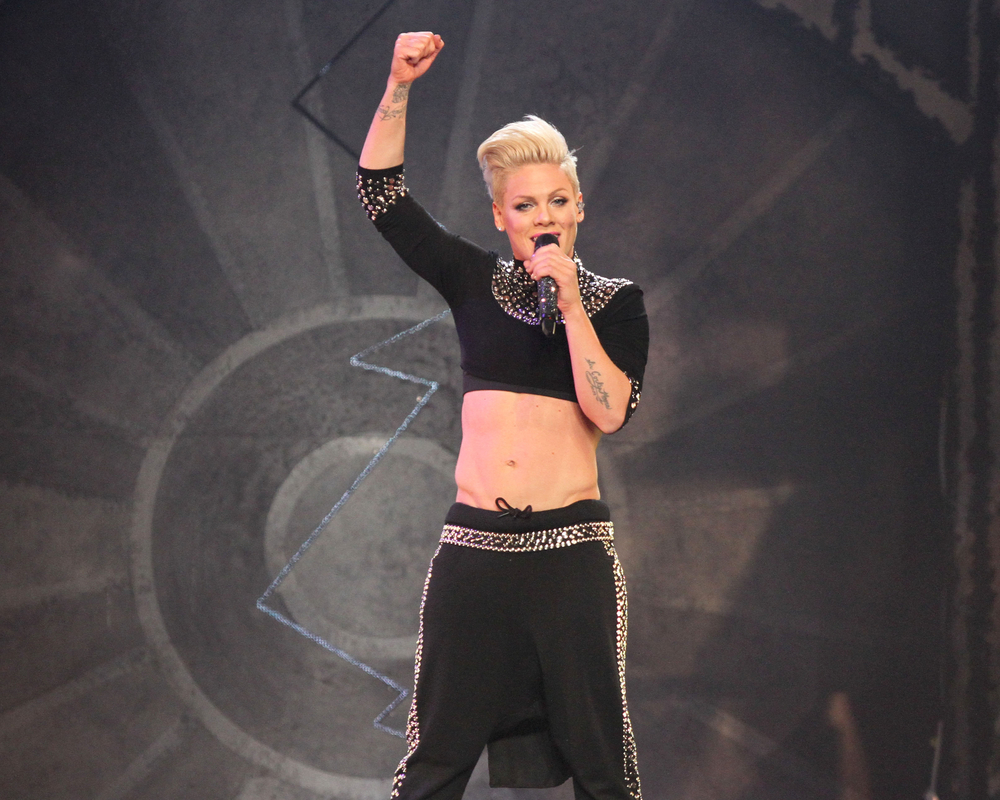 Is pop music dead? In a recording sense maybe, but definitely not at the live gate. Pop star Pink might be more near the twilight of her pop career, but she is still raking in the big bucks, recently grossing over $80 million on the Australian and New Zealand leg of her world tour alone.
It seems that she is still a massive across the world as legions of fans have come out to support her most recent tour on the continent.
Pop Star Pink is Massive Down Under
Did you know that pop star Pink is now the second highest grossing musical artist in Australia and New Zealand? She is second only to the Rolling Stones in terms of career gross earnings.
The Aussie/New Zealand leg of her 'Beautiful Trauma World Tour' saw the pinkish vocalist sell a ginormous 559,361 tickers. According to stats published by Billboard, the recent Pink tour in Aus and NZ grossed in the region of $80 million.
This is her biggest tour of the region up to date, even surpassing the figures at the height of her career in the late 2000s. Her 2013 tour, The Trust About Love Tour, grossed upwards of $73 million.
Over the course of her career, pop star Pink has performed approximately 180 shows in Australia and New Zealand since first playing in the region back in 2004.
Massive Career Earnings in Australia
Some of Pink's most popular songs include her first hit single 'There You Go' back in 2000 and other favorites such as 'Stupid Girl', 'Who Knew', 'Just Give Me a Reason', 'Leave Me Alone' and a myriad of other hit singles and albums.
Pink is now the second highest selling musical artist in Australia and New Zealand, with a career gross of $228 million, which is staggering. She is second only to the Rolling Stones who have grossed a total of $429.8 million.
The fact that she is a higher grossing star than The Beatles, ABBA and even Michael Jackson should put things into perspective for you.
Pop star Pink finished up on the last day of her 42-date tour of Australia and New Zealand in September, but the stats have only just come to light. She is still currently in the middle of her world tour with a further 60 dates left across the UK, US, Europe, Canada, and South America, which will not finish until mid-way through 2019.
Featured image from Shutterstock.