ABB Invests $150m to Build 100,000 Robots Per Year in China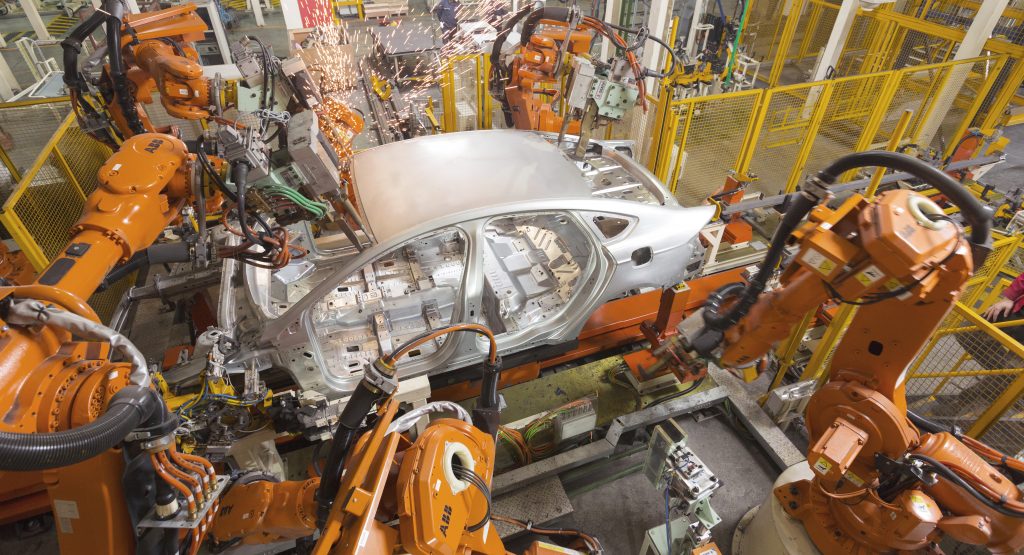 Swiss robotics expert ABB is investing $150 million to build a new robotics factory in Shanghai, China, that will make 100,000 robots per year. Its CEO is confident the company's momentum will be reflected in future share performance.
The new factory will account for one quarter of ABB's rising global demand for its robots and include a full research and development center in artificial intelligence and machine learning. It will be largest of ABB's factories producing anything from ABB's small robots to ones that can lift the weight of a car.
ABB has also signed a strategic cooperation agreement with the Shanghai government, according to reports by the South China Morning Post, who spoke with ABB CEO Ulrich Spiesshofer on his sixth visit to China this year.
The agreement with Shanghai's government will see ABB supporting the city's industry, energy, transport, and infrastructure.
Along with Mitsubishi and Fanuc, ABB is one of the largest suppliers of industrial robots, software, equipment, and installation services. It's represented in 53 companies and has installed over 400,000 robots to date. The new factory in Shanghai, producing a further 100,000 per year from 2020 gives an indication of the growth of the sector.
In June 2018, ABB introduced its new range of smaller robots that work alongside people in manufacturing and production facilities.
China is ABB's second-largest market globally for ABB producing $6 billion in revenue annually and out-growing its other markets with a 13% rise in total orders.
China is the world's largest purchaser and user of industrial robots, not surprising considering that China also has the world's highest industrial output.
According to the International Federation of Robotics (IFR), the country has had more robots in its factories and facilities than any other country since 2016. By 2020, IFR expects China to have 950,300 industrial robots in operation.
ABB has been a global Fortune 500 company for 24 years and its shares are traded on the Swiss, Stockholm, and New York stock exchanges. The company's recently released third-quarter revenue results, at just over expectations, didn't quite inspire investors and ABB's shares have now lost a quarter of their value this year.
ABB has been hit by the slowdown in China and has an order book of nearly $9 billion, slightly short of the over $9 billion market expectations. Spiesshofer told Reuters on October 24, 2018:
"If you take the transformation of ABB, that has progressed as all the momentum shows. It is very clear out of the orders there needs to come the revenue and the profit and that is our ambition for the next quarters."
Featured image from ABB.