Marriott to Open Luxury St. Regis Resort Tamuda Bay in Morocco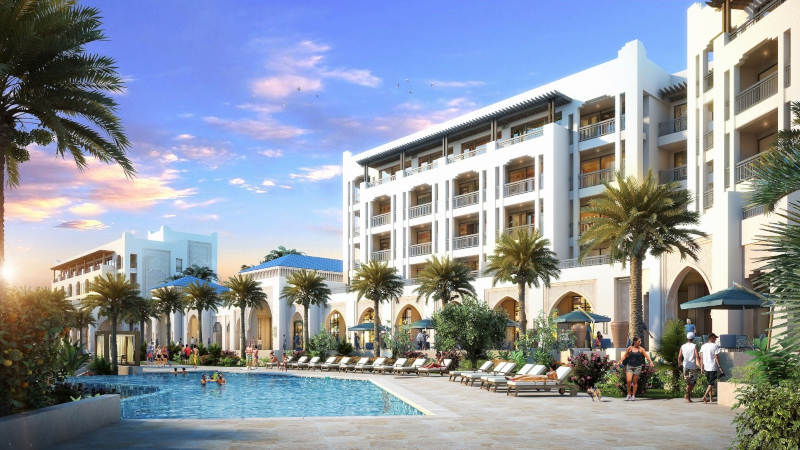 Marriot International in conjunction with Eagle Hills has announced a stunning new luxury resort in Morocco called St Regis Resort Tamuda Bay. The breathtaking location for the new hotel will be the prestigious Eagle Hills owned by La Bahia Blanca luxury lifestyle development.
If you are already getting out the sunscreen, rolling up your pants and placing a handkerchief on your head to divert the sun, calm down, because the resort won't be open until 2020.
Luxurious 5-Star St Regis Resort Tamuda Bay
St Regis Resort Tamuda Bay will be the luxury hotel brand's first soiree into Morocco, and with 100 modern rooms with unobstructed sea-views, it will be a spectacular sight when completed.
The Marriot International President and Managing Director for the Middle East and Africa, Alex Kyriakidis was extremely upbeat when talking about the new project by saying:
"The rich heritage and cultural and historic legacy of Morocco has long been alluring to the luxury traveler. The St. Regis Tamuda Bay represents an exciting moment for St. Regis as the brand continues to grow globally in destinations welcoming a new generation of luxury travelers."
Marriott Debuts in Morocco
St. Regis Resort Tamuda Bay is the debut of the luxury brand in Morocco and will be located in the heart of Tamuda Bay, which nestles along the nation's northwestern coastline.
The resort will be conceptualized to pay homage to both Moroccan and Andalusian cultures with an ultra-modern and chic design with top-notch cuisine and exceptional services appealing to high-end clientele.
St. Regis is a parent company of Marriott International and is known for its upscale resorts with world-class dining options.
This resort will enjoy the branded King Cole bar and other onsite amenities that include a pool, a fully-equipped fitness center, and a dreamy spa. With the beach just footsteps away and a 5-star interior design, you can expect something exceptional for St. Regis' first venture into Morocco.
The St. Regis Resort Tamuda Bay will be the brand's most recent project. They already have 40 luxury resorts throughout the world. Combine this with Marriott International's 6,700 properties worldwide set across 30 hotel brands in 130 countries and you know this new venture in Morocco is going to be something special.
Featured image from Luxury Travel Advisor.