Online-to-Offline by Amazon – Central London Pop-Up Store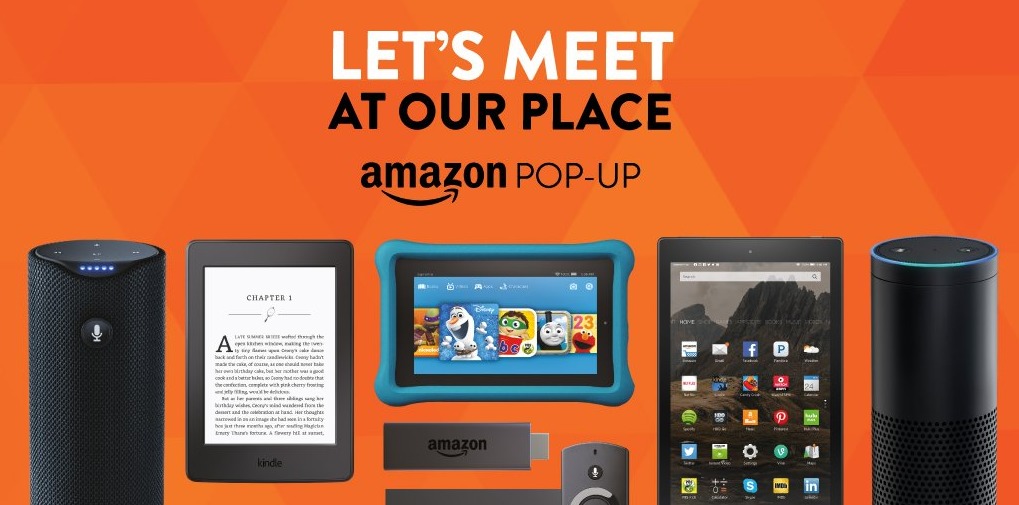 Amazon continued its online-to-offline strategy this week with its latest appearance in central London. The online retailer opened a "pop-up" store on Baker Street, looking to get in-person feedback from its shoppers on store experience, the quality of its clothes, and prices.
It's the first European fashion store by Amazon. The physical location closes on Saturday, after five days of sales, fashion, and social events.
Yoga Sessions for a Top Shopping Experience
In London, the store provided autumn and winter clothes from various producers, including Amazon's labels, as well as popular brands, such as New Look and Calvin Klein.
Besides clothes and accessories, the pop-up store came complete with a special program for all five days. The events were intended to provide clients with a unique shopping experience.
People who shopped in the Amazon London store could attend live-music events, panel discussions on style and beauty trends, yoga sessions, and even denim customization by Pepe Jeans.
The concept behind the London pop-up store is related to Amazon's need to get valuable feedback from its customers. People were asked to fill in questionnaires to share their opinions and communicate what they expected from the retailer.
A spokeswoman for Amazon's UK fashion business for The Guardian said:
"We know with fashion, customers love to touch and feel the product. We are definitely an e-commerce brand, and that is a part of everything we do, but we are experimenting and trying new things. The pop-ups we have done before have been really successful, and we were ready to try it for fashion. It really is a test."
Amazon took the traditional shopping experience to another level. In the pop-up store, shoppers could use Amazon Fire tablets to learn more about current offers. They could also buy and take away items or scan codes using Amazon's app and order products for home delivery.
Amazon Builds a Solid Brick-and-Mortar Infrastructure
Offline stores aren't new to Amazon. In 2017, the giant e-commerce company opened a real store in London, especially for Black Friday. Moreover, the company bought Whole Foods last year and has been opening a significant number of Amazon pop-ups and bookstores across the US and UK.
Amazon also recently opened a new store in New York, Amazon 4-star, where people can shop for products that have received good and very good ratings from shoppers online–four stars and above. The new location also sells items from trending and top sellers (with or without having the four-star rating).
Featured image Amazon.