New Apple MacBook Air Is the Greenest Apple Ever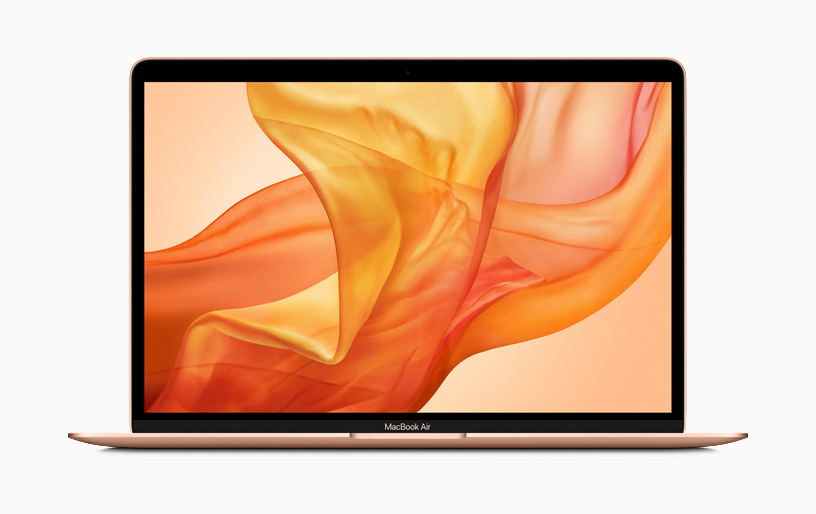 The new Apple MacBook Air has just been launched and is supposedly the 'greenest' Apple in the company's history. When an Apple dropped, it used to be something in relation to Isaac Newton's laws of gravity, but not in this day and age.
Apple has launched their new MacBook Air, new Mac Mini and iPad Pro in Brooklyn, New York. The Silicon Valley company is pulling out the stops in the run-up to the Christmas festive season with the launch and revamp of some top-notch products.
Introducing the New Apple MacBook Air
The new Apple MacBook Air is being lauded as the greenest Apple in history, using "100% recycled aluminum" that gives the product a lighter body and a thinner exterior. This is the first significant MacBook upgrade since 2015. Alongside the sleeker appearance, the product has a new 13.3-inch Retina Display.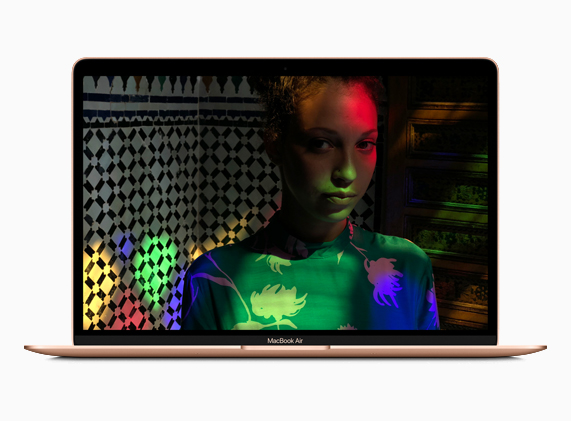 The elegant MacBook Air laptop has a myriad of new features such as an Apple Touch ID fingerprint scanner, a new butterfly keyboard, a FaceTime HD camera, a Force Touch trackpad and 2x Thunderbolt 3 ports that will aid greater connectivity.
These features will complement other upgrades that include macOS Mojave with its Dark Mode and lots of newly designed apps in the Mac App Store.
Here is a list of the specs of the new Apple MacBook Air:
8th-gen Intel dual-core i5 processor
8GB or 16GB 2,133MHz memory
128GB, 256GB, 512GB or 1.5TB SSD
13.3-inch 2560×1600-pixel resolution display
802.11ac Wi-Fi, Bluetooth 4.2
The Launch of the New Mini Mac & iPad Pro
When it comes to Apple's smallest desktop, the Mini Mac is being updated for the first time since 2014. The new update includes 4 and 6-core Intel processors, 4x Thunderbolt ports that bring the product up to speed, and 68GB of RAM.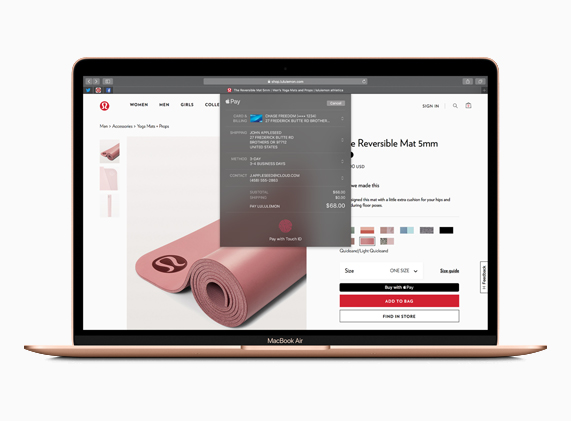 The iPad Pro has also been waiting since 2015 to get an update, which is now happening. The upgraded iPad Pro enjoys a new all-screen display and is 11-inches in size, which pretty much has a similar body to the earlier 10.5-inch version.
The tablet has the Apple Face ID recognition system, USB-C ports and a cool new Apple Pencil that is ideal for those budding artists amongst us. It also comes with an A12x Bionic Chip which is apparently 90% quicker than the previous version and supposedly 92% quicker than all the mobile PCs sold last year.
Where and How to Buy the New MacBook Air
Prices for the new MacBook Air start from $1,199 and can be ordered directly from Apple's official website. However, you will not be able to buy one at Apple Authorized Resellers and Apple Stores until November 7.
If you are looking to obtain the new graphics configurations for the MacBook Pro, they will also be available from the official website, Apple stores, and Apple Authorized Resellers on November 14.