Netflix Investors Brace Themselves for Q3 Earnings Report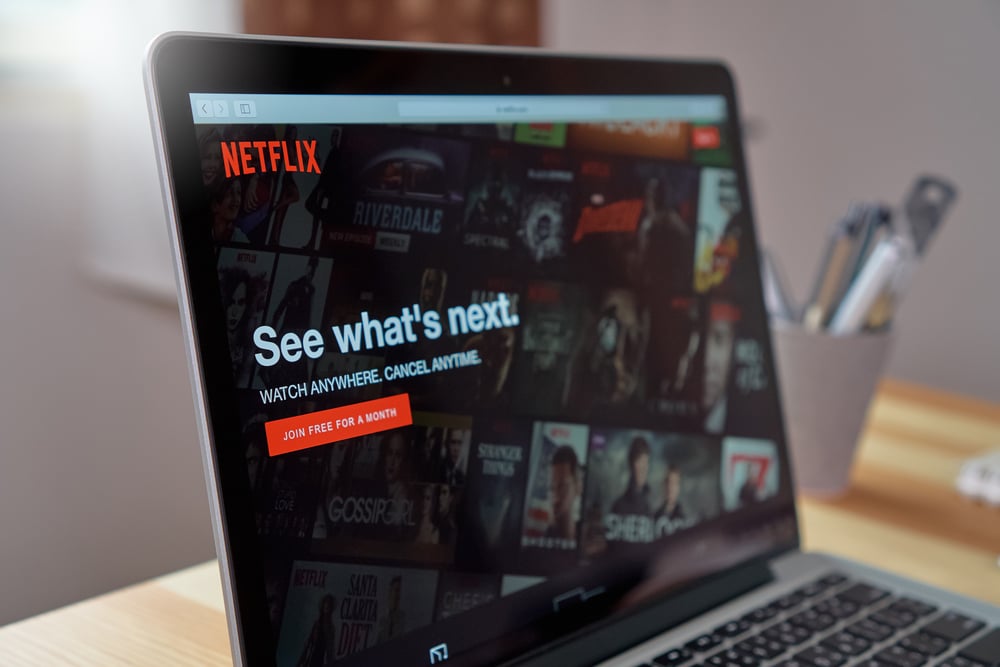 Tuesday is likely to be a difficult day for Netflix investors as they brace themselves for the Q3 earnings report. What was once (albeit briefly) the world's most valuable media company and purveyor of binge-worthy series seems to be on an inevitable downward trend.
The media giant's Q2 earnings report left shareholders shaken and stirred as Netflix's forecasts were off by 1 million subscribers, a discrepancy the company blamed on its own internal forecasting.
Netflix Could Do No Wrong–Until It Started Doing Wrong
The subscriber stagnation revealed in July ran through Netflix stock like an aftershock and ended one of this year's longest and strongest rallies. Netflix investors had previously seen shares double between January and mid-July. But the recent tech selloffs left and right have done nothing to boost investor confidence and Netflix stock could be set to take another hit.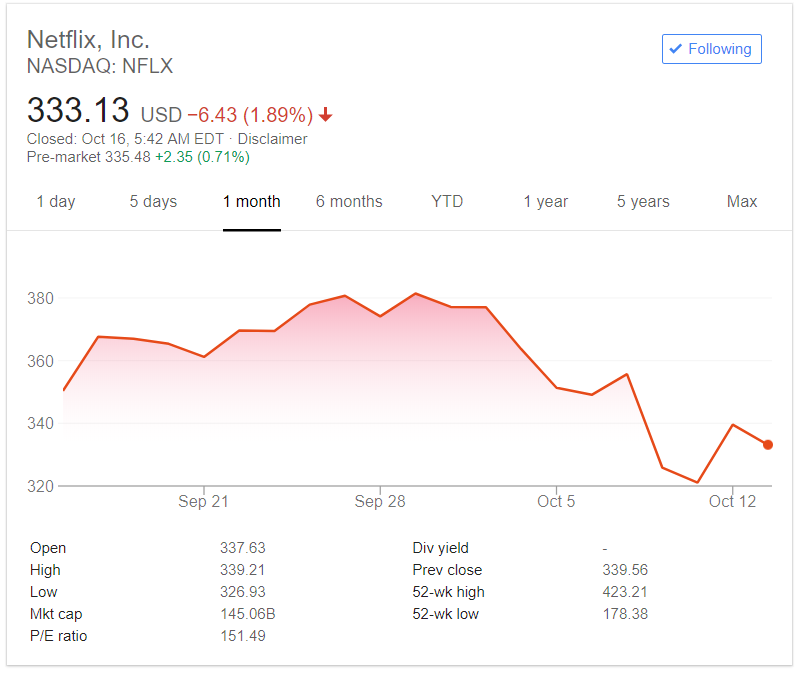 By Monday of this week, its stock was trading at over 15% less than its $400 level of some months ago, during which time Netflix market cap had overtaken that of Walt Disney. However, despite the unexpected cold shower last quarter, Netflix bulls remain confident the stock will rally.
App analytics provider Sensor Tower pointed to the signs of increased growth that the market has grown accustomed to, with Q3 earnings from in-app subscriptions rising by over 90% YOY thanks to some 50 million new installations.
On top of that, Netflix is experiencing major growth in emerging markets like India and Brazil. And even US growth supposedly remains strong, despite fears of a stagnating market.
Q3 is also thought to have seen more people flock back to the platform thanks to new seasons of its most popular shows. American Vandal, Orange Is the New Black, and Sacred Games are all among subscribers' favorites.
But the Long-Term Outlook for Netflix Investors Is Not so Bullish
Despite signals from Sensor Tower, Goldman Sachs issued a warning yesterday. Analysts say that even if Netflix does reach its targeted 5 million new subscribers for Q3, Netflix investors can still expect more conservative growth moving forward. Producing world-class content isn't cheap and Netflix is likely to see a cash burn increase from $2 billion last year to 3.3 billion this year.
Goldman Sachs cut the price target from $470 to $430, pointing to Netflix competitors trading lower price-to-earnings ratios. Netflix is still trading at around 150 times earnings, much higher than the sector as a whole, and Goldman Sachs analysts stated that Wall Street:
"continues to underestimate the size of Netflix's global addressable market, the impact of incremental content spending, and the growing value of Netflix to both distributors and content creators."
Netflix is under constant pressure to keep hold of its subscribers and attract new ones by producing quality content and its content budget is estimated to reach an eye-watering $13 billion this year. As more and more rivals enter the video streaming market, including Apple, Disney, and even Snapchat, the pressure will only mount.
Featured image from Shutterstock.