Meet China's Youngest Female Billionaire, 24-Year-Old Zhang Zetian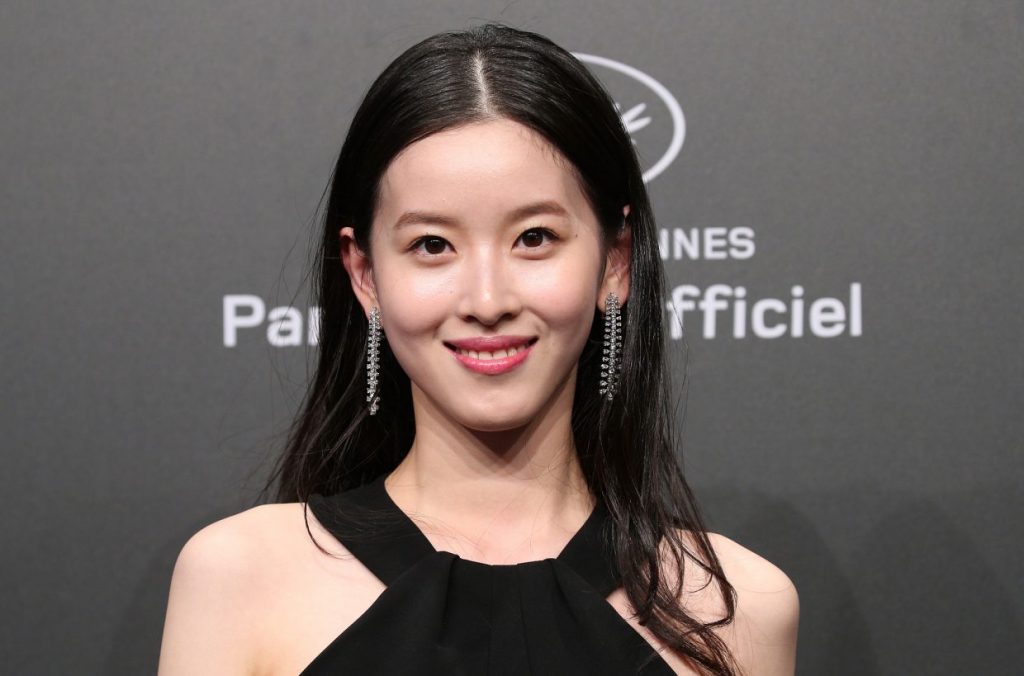 Internet sensation Zhang Zetian who gained the popular name "Milk Tea Sister" in 2009 after a picture of her with a milk tea drink went viral, has been named China's youngest female billionaire. Zhang went on to appear in promotional videos including one supporting the 2014 Youth Olympics in China. She's also a well-known investor and businesswoman.
Zhang Zetian Early Life
The 24-year-old beauty and her husband were ranked in the Chinese business Magazine, New Fortune among the top 500 wealthiest people in China. That makes her China's youngest female billionaire. Her husband, Richard Liu Qiangdong is said to be worth around UDS$11.6 billion and ranked 18th on Forbes' China Rich List. The magazine also ranked him the 174th wealthiest billionaire in the world.
In 2011, she was admitted to a highly-ranked Chinese University, Tsinghua University, and spent a year in New York, at Barnard College as an exchange student, which was where she met Liu.
After dating for close to three years, Zhang married Richard Liu Qiangdong, the founder and CEO of Chinese online retailer JD.com. They got married in a Beijing courthouse and welcomed their first child together in 2016.
Not long after the birth of their daughter, the couple invested in an Australian-owned baby formula company, Bubs Australia, buying a 17.3% stake in the company. The couple also invested in six more companies—including Uber China—as part of a family fund portfolio.
Growing JD.com
There are reports in the media that credit Zhang Zetian for the immense growth witnessed by JD.com, as she contributes to the promotion of the company's fashion and luxury goods business site. In May 2015, LVMH-owned cosmetics retailer Sephora and luxury eyewear brand Luxottica launched official merchant stores. JD.com also partnered with Milan Fashion Week organizers, which led to the creation of the "Italian Fashion Mall" on the site.
Zhang has also carved a niche for herself among the couture clients. As part of her efforts to promote JD.com's luxury portfolio, she embarked on the company's public welfare projects through networking events and threw a lavish private party in late April in New York. The event was attended by fashion icon Iris Apfel, and also executives from fashion and luxury brands like Tiffany & Co.
Her visit with Apfel in New York raised speculations that Zhang is planning to get a more significant position in JD's new dive into luxury e-commerce after a signed deal to acquire about $400 million stakes in British luxury e-commerce site Farfetch.
The aim of the partnership is to leverage JD's logistical and social media strength while taking advantage of Farfetch's international influence as a leading player in luxury e-tail.
International Expansion
JD.com, which is one of the largest e-commerce companies in the world, sitting behind Amazon and Alibaba has been growing rapidly with a gross merchandise volume (GMV) of nearly $200 billion over the last 12 months, which nearly doubled the previous GMV reported in 2016.
The company, whose presence is quite strong in China but weak in international markets, has signaled its intention to expand into new markets. Earlier this year, the company offered Alphabet, the parent company of Google, $27.1 million "freshly issued shares" worth $550 million, in a move that would help the online retailer compete in the international markets.
According to the young billionaire's Instagram feed, this summer, her travels have taken her to exotic locations such as Bordeaux, Cannes, California, Geneva, Milan, Cambridge, and Venice.
At the launch of JD's public goods fundraising platform in March, Zhang met with Microsoft co-founder, Bill Gates and other government officials and celebrities such as Canadian Governor General David Johnston and British soccer star David Beckham.
Just last month, she made an appearance at the Paris Haute Couture Week, sitting in the front row with executives from Dior, Chanel and Chinese homegrown couturier Guo Pei, which stirred up a media frenzy.
In the same month, her husband Liu was also arrested on rape allegations in Minnesota, US. He was taken into custody and released 16 hours later without charges or bail and was allowed to return to China.
Since the release of New Fortune's list, Zhang's new rank has been a subject of criticism on the Chinese social media site Weibo. With the online community throwing furious comments, claiming that unlike the other women who made the magazine's list, like Lens Technology founder Zhou Qunfei (the wealthiest Chinese woman, according to the ranking), Zhang doesn't fit into the category of a self-made billionaire.
Also, four women rank higher than Zhang Zetian on the 2017 list. After Zhou Qunfei, then comes Yang Huiyan, Country Garden Holdings heiress, next to her is Zhang Xiaojuan, the Vice President of YTO Express Group, and wife to the group's CEO Chen Lihua. Zhang Zetian remains the youngest in the list.