Mixed Emotions as Former Carolina Panthers WR Rae Carruth Released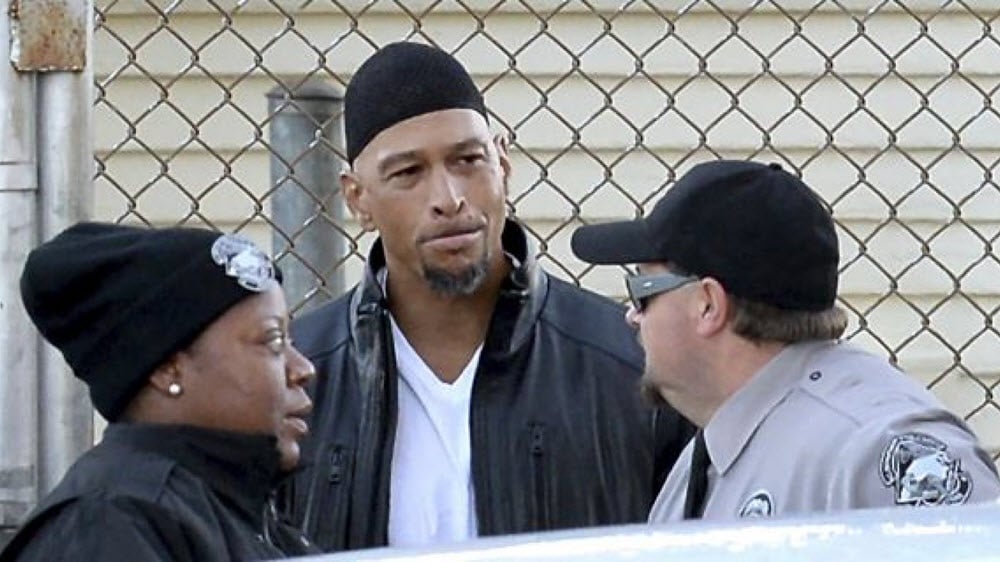 Ex-professional football player and Panthers wide receiver Rae Carruth was released from the Sampson Correctional Institution in Clinton, North Carolina yesterday having served an 18-year-sentence for conspiracy to murder his then-girlfriend and mother of his child Cherica Adams.
As Carolina's first pick of the 1997 draft, Carruth showed great promise in his career and was picked by the Carolina Panthers, going on to sign a $3.7 million deal with the team, as well as receiving a $1.3 million signing bonus.
Wearing the uniform number 89, during the 1997 season, he clocked up some 44 passes in his name, as well as 545 yards and four touchdowns. In 1998, Carruth sat most of the season out after breaking his foot, finishing with a total of four catches in 59 yards. In 1999, he caused a stir during the first six games, totaling 14 catches in 200 yards.
And then things started to go downhill.
Conspiracy to Murder
In 2001, Rae Carruth was found guilty of conspiring to murder his pregnant girlfriend Cherica Adams. Adams, who died one month later, was shot four times by Watkins, a man Carruth hired to carry out the killing.
Carruth had engineered the plan, stopping his own vehicle in front of Adams' after the couple returned from watching a movie, allowing Watkins to pull alongside and carry out the shooting.
While Watkins was sentenced to 40 years for the murder, Carruth was given a lighter sentence of 18-24 years for the conspiracy.
Carruth left the state penitentiary in silence wearing a knitted cap and light jacket to muted applause. He got into a white SUV and promptly left the scene.
What's Next for Rae Carruth?
The ex-footballer will now serve a nine-month parole program and will need special permission to leave the country during this time. After nine months, he will be free to move about as he pleases.
One question many people will be asking is whether Carruth will want to visit his son Chancellor Lee Adams, who survived the shooting back in 2001 and is now 18 years old.
Chancellor Lee suffers from cerebral palsy. The unborn child survived the shooting, but the loss of oxygen and blood caused him permanent brain damage. He has been raised by Cherica's mother Saundra Adams since birth.
Carruth repeatedly wants a relationship with his son and is truly repentant for his actions. He said in a telephone interview with WSOC-TV in Charlotte:
"I just truly want to be forgiven."
He also admitted to feeling a little frightened at the prospect of his release, saying:
"I'm nervous just about how I'll be received by the public. I still have to work. I still have to live. I have to exist out there and it just seems like there is so much hate and negativity toward me."
Featured image from Fox News.