Billionaire Technology Newcomers Who Made Forbes 400 in 2018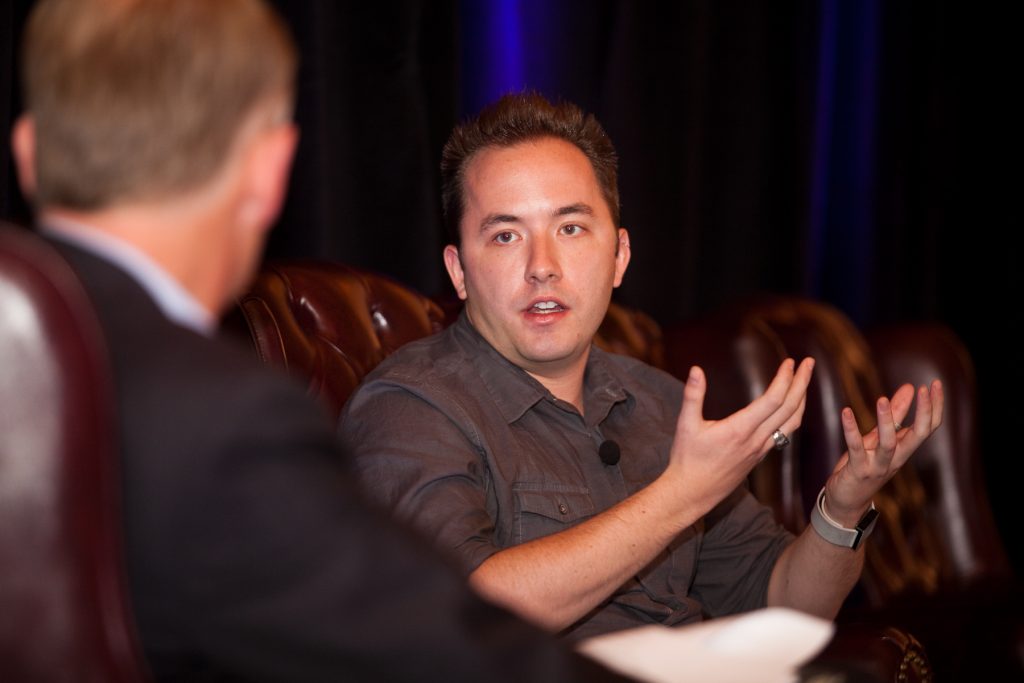 Forbes produced last week its latest Forbes 400 rich list. Individuals needed a record $2.1 billion net worth to make the list. The average wealth of the 400 U.S billionaires is also at its highest ever, reaching $7.2 billion.
15 Americans made the list for the very first time, most of them are self-made billionaires earning fortunes in e-commerce, transport and of course, technology.
Drew Houston – Dropbox
Houston enters the list in 302nd place with a net worth of around $2.1 billion as of today. He founded file sharing service Dropbox in 2007 at the age of 24 with his Massachusetts Institute of Technology (MIT) classmate Arash Ferdowsi.
Houston owns 25% of Dropbox, which was publicly listed this year in March. Dropbox shares gained 35% in value on their first day of trading, entering the market at a value of $28.48 according to Nasdaq, with a value of $24.07 today.
Houston is 35 and also holds 1999th place in Forbes three comma club, it's global billionaires 2018 list. He's quoted as having said of success:
"Don't worry about failure; you only have to be right once."
Ben Chestnut – Mailchimp
Chestnut
founded popular email marketing platform Mailchimp in 2001 with Dan Kurzius, it wasn't until 2007 that Mailchimp gained enough customers for the team to commit to the project full time. The pair own 50% of Mailchimp each, a company set to turn over $600 million in 2018. Chestnut is 44 and business partner Kurzius is 46, also making the Forbes 400 list in 383rd.
Chestnut is quoted by Forbes as saying:
"I want people to see that the past 17 years were just a warm-up."
Chris Larsen – Cryptocurrency
As the first cryptocurrency "tycoon" Ripple co-founder Larsen joins the Forbes 400 with a net worth of $2.1 billion sharing 283rd place. Had the cryptocurrency markets and the Ripple token, XRP, not declined in value Larsen would have been worth much more. Forbes estimated his worth in January 2018, at $37.3 billion.
Larsen's wealth stems from an ownership of an estimated 5.19 billion XRP tokens as well shares in the blockchain payments platform Ripple itself.
Before getting into cryptocurrency Larsen co-founded e-Loan in 1997 and a peer-to-peer lender Prosper in 2005. The self-made billionaire is 58.
Thai Lee – SHI International
One of three women to make the list this year, Lee, now 59 was born in Bangkok and grew up in South Korea before moving to the U.S. She is CEO of IT company SHI International which boasts over 17,000 customers. Lee is worth $2.3 billion, having bought SHI for less than a million in 1989.
SHI sales for 2017 were $8.5 billion. The company won a cloud solutions master agreement to offer software and IT infrastructure services to almost all U.S state and local public sector organizations. The enterprise technology giant also supplies the Defense Logistics Agency and NASA.
Forbes has previously named SHI International as the largest female-owned business in the U.S. Supportive of her employees Lee is quoted as saying:
"A dollar amount could never accurately convey the respect and admiration I have for the employees of SHI."
Steve Conine – Online Retailer Wayfair
Conine, 46, made the Forbes 400 list at 368th. He founded online home goods retailer Wayfair with business partner Niraj Shah in 2002. Shah also made the list sharing 368th position and equivalent wealth of $2.2 billion. Wayfair, listing more than 10 million products online, saw sales rise 40% in 2017, reaching sales of $4.7 billion.
Wayfair is a consolidation of 250 websites different websites created by Conine and Shar from 2000 onwards after they spotted a niche for retailing furniture and other home items online.
When he's not working Conine is a competitive mountain biker who competes in global bike races.
There were already many technology entrepreneurs on the Forbes 400 list, who carried over their success into 2018. Amazon's Jeff Bezos removed Microsoft's Bill Gates' 24-year hold over the number one spot on the list with a massive net worth of $160 billion. Google's Larry Page and Sergey Brin hold positions six and nine respectively. WhatsApp's Jan Koum is 47th on the list and Snapchat entrepreneur Evan Spiegel is still the youngest billionaire on the list at age 28 with a net worth of $2.3 billion.
Featured image of Drew Houston from Wikipedia.