Journalists Uncover the Biggest Tax Fraud in Europe's History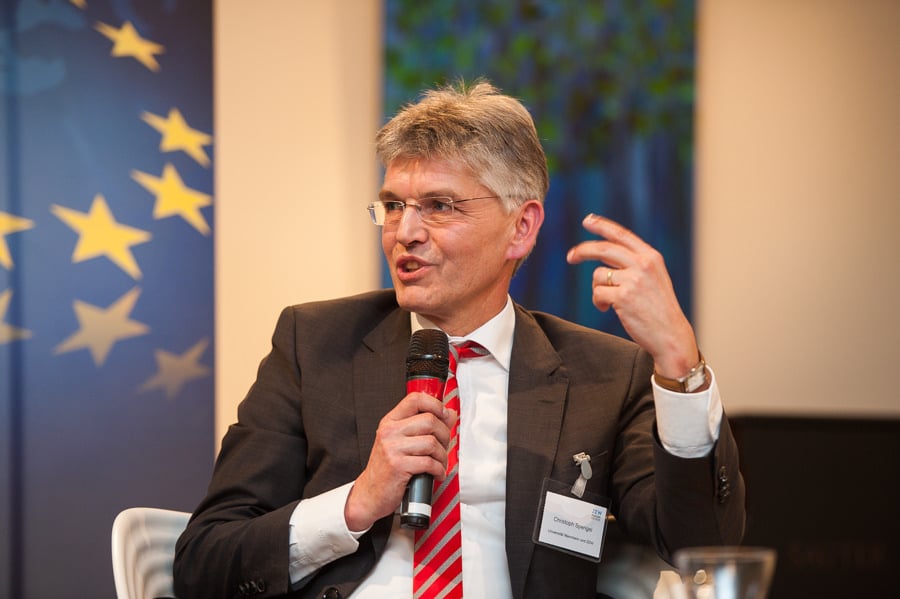 European media is flooded this morning with accounts of what looks to be the biggest tax fraud in Europe's history. According to several European media outlets including Germany's Die Zeit and Norway's E24, banks and investors avoided paying taxes on hundreds of billions of European treasury bills and dividends.
And the scandal isn't restricted to one, or even two European countries. Denmark, Belgium, and Germany are thought to be the hardest hit. But the tax fraud extends all the way to Norway, Switzerland, the Netherlands, Spain, Italy, and France.
Moreover, the tax avoidance scheme has been building up for a number of years, in what the media is dubbing, the "coup of the century."
Quoted in Die Zeit, Christoph Spengel, a tax law professional who had access to the incriminating evidence, said:
"It's about the biggest tax fraud in Europe's history."
The tax scam is thought to have cost Denmark, Germany, France, Belgium, and Italy a total of $63 billion. For Denmark alone, that sum equals some 12.7 billion Danish kroner (around $2 billion) writes Politiken.
Norway suffered losses of some 600,000 Norwegian kroner (around $73,000) however, according to Swedish news agency Di, after being warned by Danish authorities, was able to prevent 10 further fraud attempts totaling 380 million kroner ($46 million).
It's not yet certain how much money has disappeared from European treasury bills or the magnitude of the tax fraud that looks the be the century's worst.
Tax Fraud and a Corrupt Network of Global Banks
SVT reported that many of the world's largest banks are up to their necks in the largest tax scam of modern times. Deutsche Bank (which will surprise no one after their former traders were convicted of Libor rigging just yesterday) is among the names incriminated.
UBS, BNP Paribas, Barclays, JPMorgan, Meryll Lynch, Banco Santander, and Morgan Stanley are all also said to be implicated. And Swedish bank SEB is on the hot list as well.
SEB is accused of receiving some 70 million Swedish kroner ($7.8 million) for helping to conceal 1 billion Swedish kroner from the German treasury. According to Spengel:
"If you realize you're part of a criminal gang – and that's the case here with SEB – it's breaking the law."
The bank denies any criminal offenses, with German chief executive of SEB writing an email to SVT assuring them that the bank always operates in accordance with applicable laws and regulations.
The CumEx Files
A year in the making, the CumEx files are the culmination of a massive covert operation of 19 different media and journalists from 12 countries. More than 180,000 secret documents from financial institutions, banks, law firms, and German police investigation material were revised.
"Cum-Ex" is Latin for "with" and "without," which is meant to highlight the complicated short-term trading of stocks that sellers and buyers do not physically own. Because of its complex nature, ownership is very hard to pinpoint. Tax offenders in some cases declared that they had paid taxes abroad and even received tax refunds in their home countries.
Initially, the idea behind the scam was to receive a double tax refund, however, in the most severe of cases, the same payment was made several times. Since regulations vary from country to country, the scheme was allowed to run unnoticed for several years.
As a German senior advocate told Politiken:
"It's the perfect crime as this money machine has picked up huge cash sums. It's as if you had looted Fort Knox, just better, because the source of the money was the treasury, and it's outcast."
Featured image from Flickr.