Fortnite Adds Balloons and a Half-Price Deal on Fortnite Save the World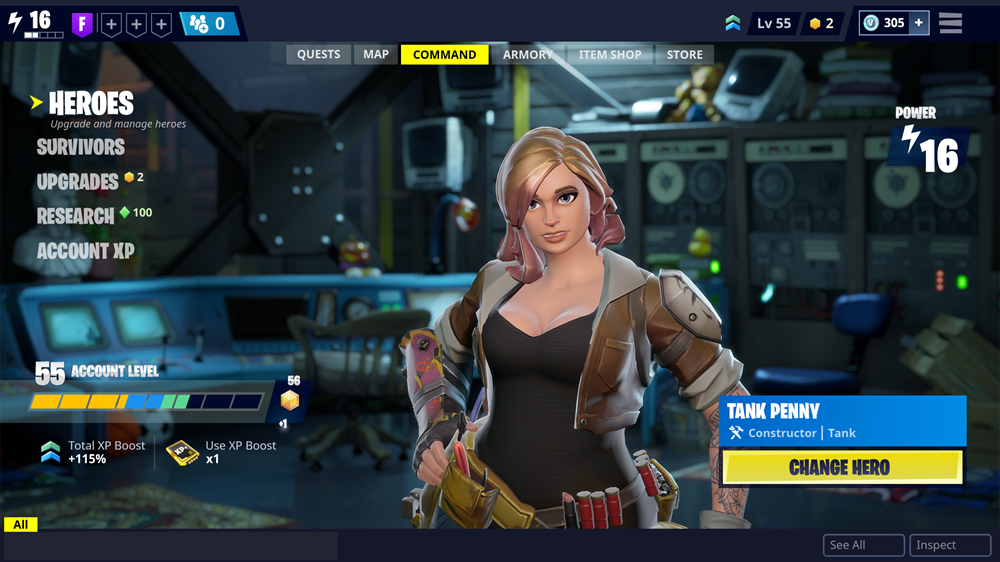 Fortnite Save the World is now half-price until November 6, 2018–and balloons have been added to Battle Royale!
After rumors that Fortnite's original player versus environment Save the World version could become free to play by the end of 2018, sadly, it won't be. But, Epic Games has compensated somewhat by reducing the original price of Save the World by half on PS4, Xbox One, and PC.
There are four paid editions of Save the World and they are all half price and available on the Fortnite website. Standard Edition is $19.99, Deluxe $29.99, Super Deluxe $44.99, and the Limited Edition is now $74.99. The half price offer will run until November 6, 2018.
Fortnite's Deluxe Pack, for example, comes with the Save the World campaign, a Rare Starter Weapon Pack, a Starter Hero pack, 33 Pinata Packs, 50 extra vault inventory slots, and 10 in-game banner icons.
Some players have been taking advantage of the ability to earn V-Bucks in Save the World, knowing they are able to spend them in any version of the game for the chance to pick up some of the latest, super cool skins or even buy a Battle Pass. Epic Games confirms in its FAQ:
"Any V-Bucks earned/bought in Save the World or Battle Royale can be spent in the other game modes."
Save the World does give a daily V-Buck reward just for logging in, then more can be earned in individual quests like Storm Shield Defense quests at 100 V-Bucks a pop. Daily quests start from around 50 V-Bucks each. Leveling up the Collection Book is also a good source of free V-Bucks.
Balloons Are Coming to Fortnite
The update for Fortnite is likely to include a new item, balloon rumors have also been circulating for a while with news this week that Fortnite is ready to add them to Battle Royale.
Details on how balloons will work, be found, or be equipped are thin on the ground with some speculating they could be a replacement mobility item for grappler hooks and jetpacks.
Fortnite YouTuber "Hollow" speculates they could be another way for Fortnite to speed up in-game transit. Especially following the recent upgrade to the battle bus which cut down traveling time, making it faster to get into the real gameplay. Hollow says:
"Fast gameplay is what people enjoy."
He also ruminates whether balloons, as a way of gaining altitude and mobility in-game, could be to be shot down by other players. Balloon users will need to watch out for damage when they unexpectedly hit the ground. The in-game announcement says:
"Inflate balloons to defy gravity! Add balloons to increase your altitude!"
Epic Games certainly isn't holding back with its additions and upgrades to Fortnite to keep its massive fan base entertained and retain its most-popular position. Announced last week, Epic has also raised $1.25 billion in funding from new partnerships to continue to build on its success.
Featured image from Epic Games.