El Chapo Trial Soon to Begin in the US as His Partner's Wealth Soars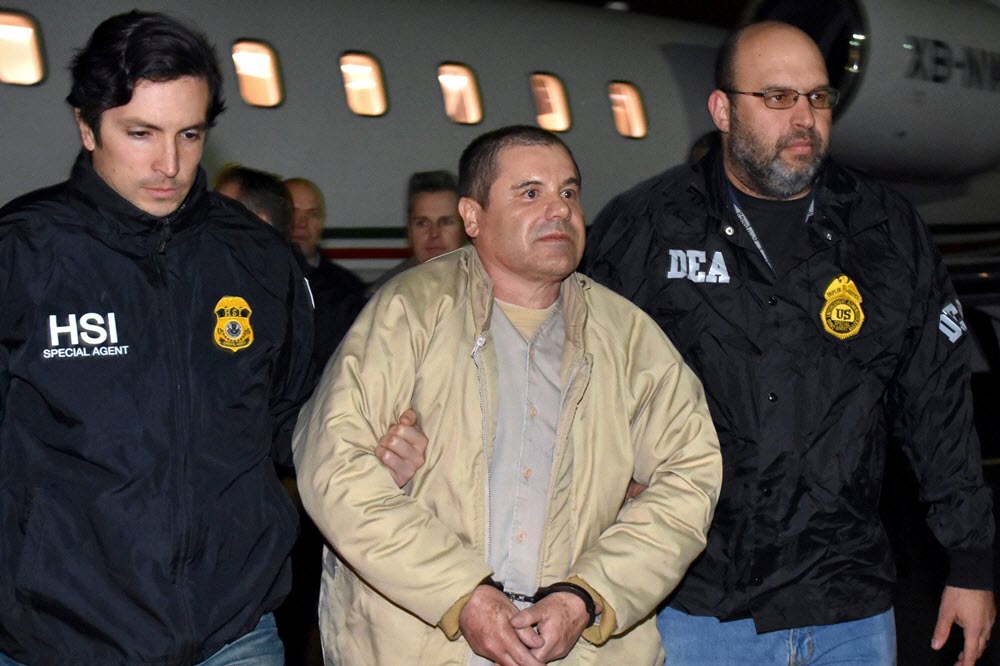 The honcho of the world's largest drug trafficking organization, Joaquin Guzman Loera (El Chapo) has been facing a 17-count indictment and jury selection has finally begun for the trial, while his deputy, Ismael Zambada (popularly known as El Mayo) oversees the cartel's fortune and remains one of the most wanted fugitives in the world.
El Mayo who was under the tutelage of Amado Carillo, one of the biggest drug lords in Mexico, rose in ranks and became the logistical coordinator of the Sinaloa Cartel, which emerged from the much older Guadalajara Cartel, formed in the 80s.
The Sinaloa cartel thrived with the assistance of Zambada who worked as a close associate of El Chapo. Both drug lords lived in stupendous wealth amassed from the proceeds of trafficking drugs to the United States before El Chapo found himself under reins.
Having escaped from prison on numerous occasions since his first arrest in 1993, security is tighter than ever surrounding the trial.
His extradition to the United States has left the drug lord who once called the shots of the multi-billion dollar Sinaloa Cartel, in a world of loneliness.
El Chapo's court trials have been facing delays after his lawyers argued that they were not sure if their client was mentally competent to face proceedings. Amid tight security at the New York maximum prison, it seems that El Chapo's mind is now being affected.
El Chapo's Misfortune, El Mayo's Gain
El Mayo was among the influential figures who made the Sinaloa Cartel the empire it is today. With a massive trade line in the sale and distribution of heroin, cocaine and human trafficking, the cartel has successfully concealed its ill-gotten wealth through undercover bank transfers and offshore accounts.
The Drug Enforcement Agency traced the cartel's investment in over 250 companies which run from Latin America to Asia.
Zambada now occupies the Sinaloa empire as its most experienced hand. As a top commander in the cartel's hierarchy since 2001, El Mayo had earned at least 5% of the empire's gross revenue, which places his wealth at an estimated $3 billion according to the Bloomberg Billionaire's Index.
Despite his immense fortune, Zambada remains a fugitive. The DEA has a $5 million bounty for anyone who provides information that leads to his arrest.
As the last founding member of the cartel, El Mayo's leadership will also be put to the test by other allies in the cartel who plan on usurping power from his grip.
It remains a puzzle how long he will retain his assumed leadership in the dreaded mountains of Sinaloa, where he continues to hide.
Featured image from Rolling Stone.