Gustav Magnar Witzøe is World's Youngest Male Billionaire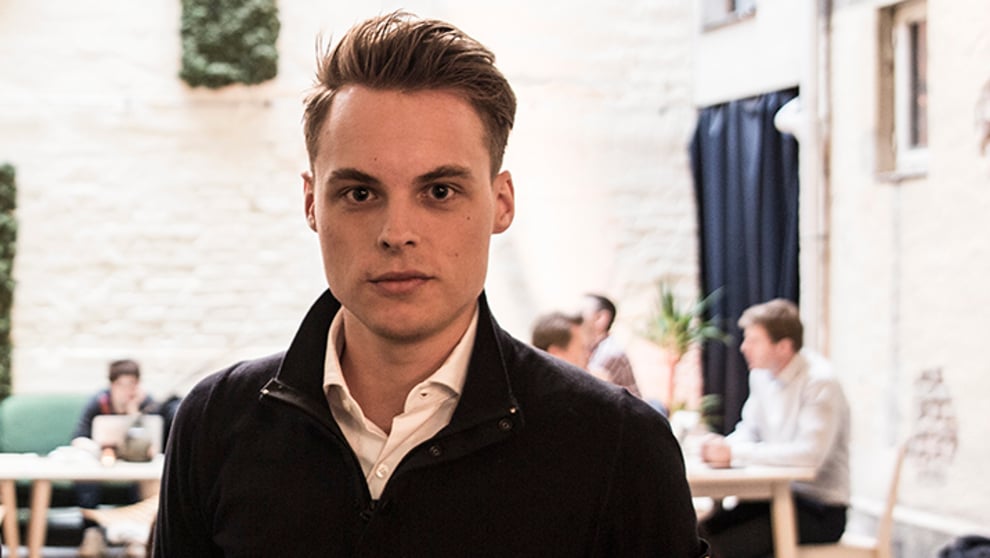 Gustav Magnar Witzøe (GMW) has an estimated $3 billion USD to his name. And a mountain of salmon. He's the third-youngest billionaire on earth. The youngest billionaires in the world are also Norwegian, like GMW.
Salmon is one of the yummiest fishes out there, and SalMar is one of the world's largest suppliers of it. Gustav Magnar Witzøe's father started the company, and a few years ago, he was lucky enough to inherit the fishing empire. He is also heavily tattooed, models professionally, and has a dog that will ride a jet-ski with him.
Seems like something out of a Wes Anderson movie, no?
Gustav Magnar Witzøe is originally from the island of Frøya, which is located outside of Trondheim, in Norway. SalMar's headquarters is located on the same island. They are responsible for the production of more than 130,000 tons of salmon annually (as of 2016), and may be how GMW is able to convince his dog to stay on the jet-ski.
Dogs love salmon!
SalMar Seems Like a Sweet Deal
Gustav Magnar Witzøe first rose into the public eye at the age of 19, when he was given a massive chunk of SalMar equity. Apparently, he realizes that taking over a specialty food company isn't easy, and he was quoted by the newspaper Dagbladet as saying:
"You can't just demand to be the boss of such a big organization… You have to be suited to it. If there are alternatives, the best man or woman must get the job. There is so much at stake: values, jobs, crucial factors."
Letting other people run a billion-dollar company is an easy way to free up time for other interests. The young billionaire has a loyal following of 64,000 people on Instagram. He also sells himself as a model via Norway's Team Models.
The money that he makes as an inked-out twenty-something pales in comparison with what he was given by his enterprising father. But his followers could help him become an even greater Norwegian personality.
SalMar is a major force in the global salmon market. The company that Gustav Magnar Witzøe's father built holds 100 licenses to farm salmon in Norwegian waters and also operates fish farms in Scotland.
SalMar's market cap is currently hovering around $6 billion dollars. Their stock has been on a break-neck rally for the past year, with a year-over-year return of more than 80% at the time of writing.
Gustav Magnar Witzøe Is Casting a Wider Net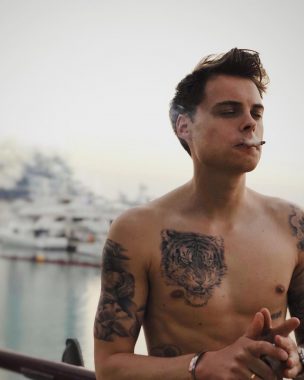 According to Business Insider, GMW is branching out from the fish farming game. Given the billionaire's presence on social media, it's unsurprising that he decided to invest in Gobi last year.
Gobi is a Norwegian social media startup gunning for Snapchat's market. He also decided to sink some money into Key Butler, which is more or less a property management service for absentee Airbnb hosts.
Norway seems to have a knack for creating young billionaires. The only billionaires that are younger than Gustav Magnar Witzøe are Katharina and Alexandra Andresen, who are 23 and 22, respectively.
They also made the billionaires list from an inheritance. The Andresen sisters received big chunks of their family's investment company, called Ferd.
Sadly, there was no salmon included for the Andresen sisters. If they don't want to dip into their billions though, it may be possible to strike a deal with GMW, and trade portfolio management for salmon.