Massive Bitcoin Price Surge Fueled by Tether Sell-Off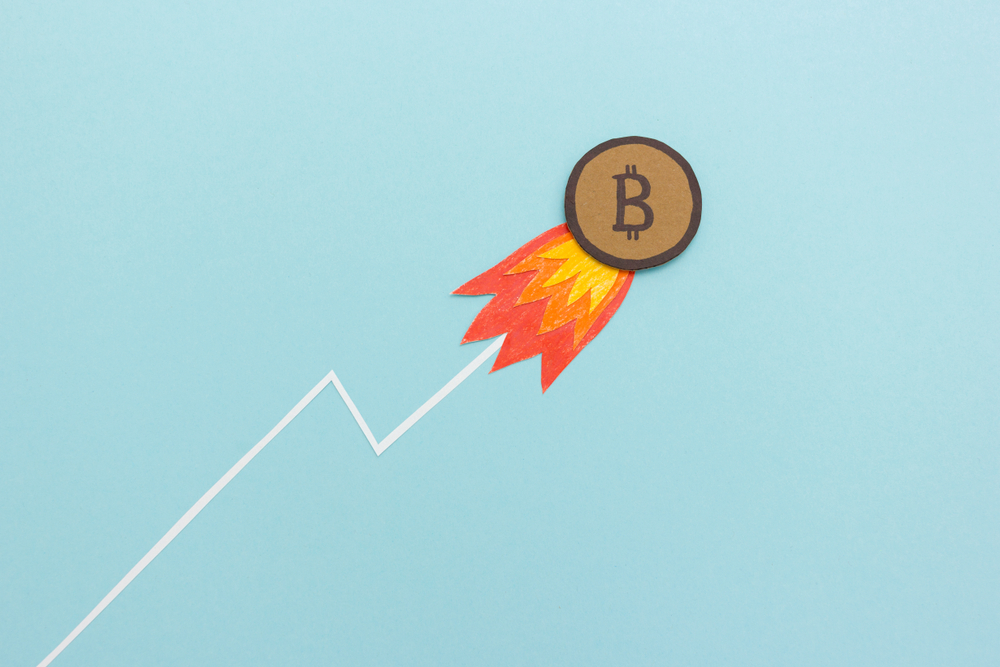 After a pretty much year-long bearish trend, the naysayers predicting Bitcoin's demise seemed to be gaining ground. Yesterday, October 14, bitcoin price saw an abrupt increase from $6,300 to $6,410 within minutes. This caused a short-lived stir among the Bitcoin community since analysts had previously predicted that bitcoin would recover.
The partying on the streets soon ended with the price falling below the $6,300 mark to around $6,220. Until just a few hours ago.
October 15 just experienced a massive Bitcoin price surge from $6,300 to $7,500 in a matter of hours. This pushed up the market cap from $116.40B to $119.86B.
What's behind the massive uptick that will have HODLers around the world waking up smiling?
The Bitcoin Price Surge Is Highest on Bitfinex
The price of Bitcoin have often been influenced by movements in stablecoin Tether (USDT). So, amid the news over the weekend of heavy Tether selloffs, it's hardly surprising that Bitfinex, the cryptocurrency exchange behind Tether LLC is leading the charge.
All exchanges that have USDT integrated, including Huobi and OKEx, are seeing Bitcoin traded at a premium price, as traders continue to spark the largest selloff of USDT so far.
How Stable Is the Most Popular Stablecoin?
Tether has suffered a lot of negative press. It's never sat well with people that the stablecoin is centralized and overseen by Bitfinex. Then there was the outright accusation in December 2017 that there weren't actually enough dollars backing Tether, throwing its 1:1 parity into question.
Insult was added to injury with Bitfinex's reluctance to open up its books. And while much of the community simply desist from buying Tether, USDT is still extremely influential on Bitcoin's price.
This latest sudden dump has so far seen the "stablecoin" drop by 6%. And it's this drop that's pushing up the premium of Bitcoin value on Tether-integrated cryptocurrency exchanges.
So the Real Price of Bitcoin Isn't North of $7,000?
No. All major fiat-to-crypto exchanges including Coinbase and Kraken are currently trading at around the $6,600 mark. Although, the fact remains that they did see the price of bitcoin surpass the $6,700 mark, which can be good news for Hodlers.
It doesn't take a cryptocurrency market analyst to see the reasons behind this price spike. Look no further than TrueUSD if you want an example of a regulated, audited stablecoin that remains steady today.
It seems glaringly obvious that large amounts of Tether are being used to purchase both Bitcoin and Ethereum (that has also saw a large uptick in price, pushing it over $216 in the past few hours, $214 at the time of writing).
So, if this is the case, is there any reason for Bitcoin fans to celebrate? Maybe so, considering the general Bitcoin price surge on all major exchanges–by more than $400 over the last 24 hours. And over the past 12 hours, Bitcoin volume has shot up from $3 billion to $4.8 billion.
But the troublesome fact remains: For all those in the industry who believe that Tether has no effect on their holdings, it's time they recognized the canary in the coal mine.
Featured image from Shutterstock.