Facebook CEO Mark Zuckerberg Summoned by UK and Canadian Parliaments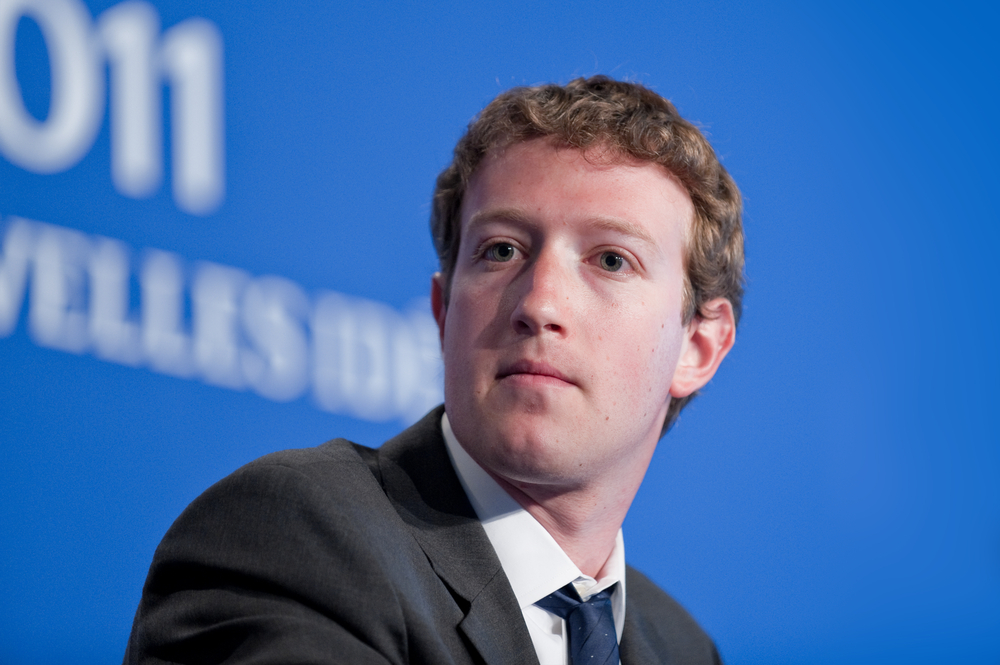 In what is being described as an "unprecedented" joint move by the UK and Canadian governments, Zuckerberg is to appear before parliamentary committee members from both countries.
Two separate parliamentary committees in the two countries have joined forces in requesting Zuckerberg to personally answer questions relating to the Cambridge Analytica scandal. Following new data breaches, both parliaments are asking for explanations regarding Facebook's policies and data management.
Both the UK and Canada are investigating the impact on democracy, privacy, and the incentives and rewards pertaining to false information published via social media, and in particular on Facebook.
A Never Before Seen International Grand Committee
The UK's House of Commons Digital, Culture, Media and Sport (DCMS) committee has announced the intention to hold a joint hearing with its Canadian counterpart to pressure Zuckerberg into speaking directly to the UK and Canada.
The hearing will be held in the UK parliament's home of Westminster, London, at the end of November. According to reports, it has been dubbed the "international grand committee on disinformation and fake news."
Zuckerberg has appeared in front of the US Congress and Senate and the EU Parliament but has so far refused to appear in front of other parliaments. He has, however, sent junior Facebook executives.
The UK parliamentary committee has invited other parliamentary committees from around the world to send representatives. Conservative party MP Damian Collins and Canadian MP Bob Zimmer have co-signed a letter to Zuckerberg. The letter reveals:
"No such joint hearing has ever been held. Given your self-declared objective to "fix" Facebook, and to prevent the platform's malign use in world affairs and democratic process, we would like to give you the chance to appear at this hearing."
The letter also notes that although they realize he cannot appear in front of all governments:
"We believe that your users in other countries need a line of accountability to your organisation – directly, via yourself. We would have thought that this responsibility is something that you would want to take up."
Declaring that both MPs plan to issue final reports on the matter by the end of December 2018, they add:
"The hearing of your evidence is now overdue, and urgent."
The UK DCMS committee called for urgent action to combat online disinformation and defend democracy a few months ago. It also suggested a charge to social media platforms to fund programs in digital literacy to better educate social media users.
Canada's Concerns
Zimmer leads the Canadian Standing Committee on Access to information, Privacy, and Ethics (SCAIPE). It is concerned about a company connected to Cambridge Analytica, AggregateIQ, which is based in British Columbia, Canada. AggregateIQ provided online advertising services to the "Vote Leave" campaign in the UK during the 2016 referendum on leaving the EU, now known as Brexit.
AggregateIQ once served as a data handler and system developer for Cambridge Analytica. The SCAIPE committee has already questioned executives from the company.
Zimmer, potentially with colleagues, will attend the hearing in the UK which according to reports will proceed with or without, the Facebook CEO's attendance. Zuckerberg has been given to November 7, 2018, to confirm his attendance. A Facebook spokesperson confirmed:
"We've received the committee's letter and will respond to Mr Collins by his deadline."
Zuckerberg has directly refused the UK DCMS committee before and the committee responded with the threat of a formal summons when he next arrived in the UK. Zuckerberg has not visited the UK since the threat was made. The joint international request to Zuckerberg is a new tactic, and the question is very much open as to whether the CEO will attend.
Facebook's latest data breach exposed 29 million user's personal information, news that hasn't helped Facebook after months of defending itself over Cambridge Analytica. On release of its Q3 earnings, it's apparent that Facebook is beginning to feel the financial effect of the negative press and critical data privacy concerns.
Featured image from Shutterstock.