David Hockney Becomes Most Expensive Living Artist With $90m Sale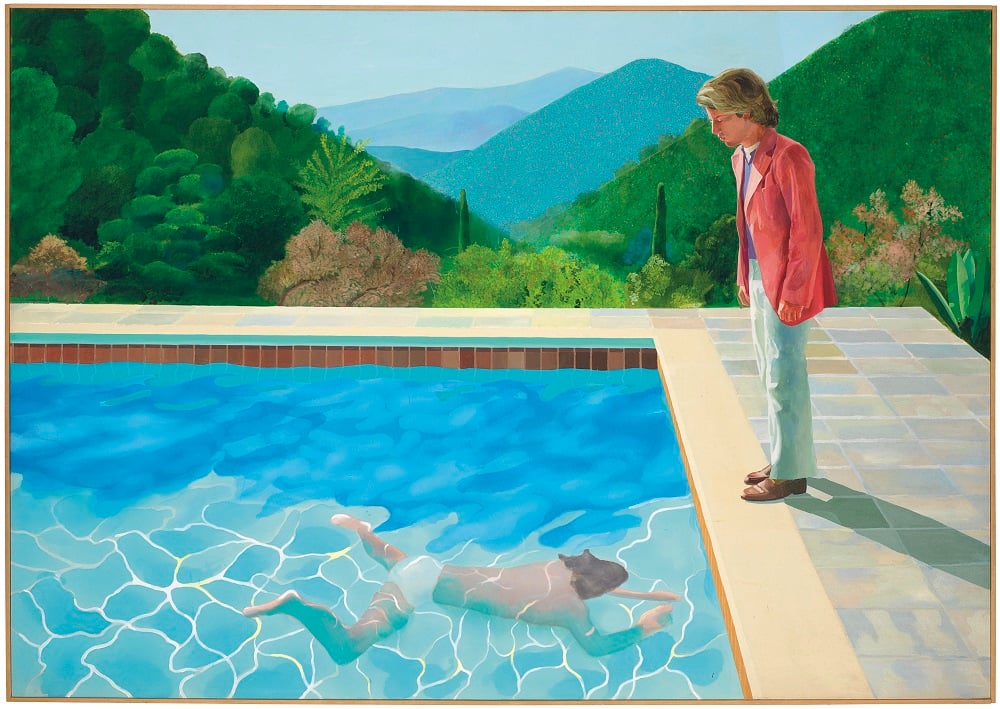 David Hockney has recently become the world's most expensive living artist with the sale of a portrait for a gargantuan price of $90 million. Although the painting was owned by billionaire Joe Lewis, Hockney is now enjoying the rightful exposure his work deserves.
Although I'm not much of an art critic or connoisseur, when something sells for $90 million, it makes you stop dead in your tracks and ask the question–what's it all about?
Record-Breaking Sale for David Hockney
David Hockney became the most expensive living artist in the world on Thursday at Christie's Auction House when his painting that is titled "Portrait of an Artist (Pool with Two Fingers)" sold for an awe-inspiring $90.3 million.
The previous highest-selling living artist in the world was Jeff Koons, whose orange balloon dog sold for $58.4 million back in 2013. Hockney's painting has smashed the former record to smithereens, although the portrait was owned by billionaire Joe Lewis who has made a tidy profit from the ground-breaking sale.
The painting was first created back in 1972 by Hockney who is now 81. It was a portrait of his former lover Peter Schlesinger who is standing next to a swimming pool looking down at another man who is submerged by water. The hilly landscape in the background was said to be inspired by the South of France.
Billionaire Joe Lewis Profits the Most
The painting was owned by billionaire Joe Lewis who is worth a reported $5 billion and is the owner of the Tavistock Group. Lewis is an avid art fan and collector who has a vast selection of classics from world-renowned artists such as Picasso and Freund. He apparently has one of the largest privately owned art collections in the world.
He also currently owns English Premier League football club Tottenham Hotspur and apparently timed the sale perfectly as the prices for Hockney's work are currently skyrocketing. Another one of David Hockney's paintings sold in recent months for $28.5 million.
The new owner of the $90 million painting at the auction is a private collector called Marc Porter.
As David Hockney is now in his early-80s, no doubt the price of his works will grow even further over the next 20 or 30 years, so this might turn out to be a nice bit of business for Porter.
Featured image from CNN.