Rob Kardashian Dumps Failing Sock Company on Mom, Blames Blac Chyna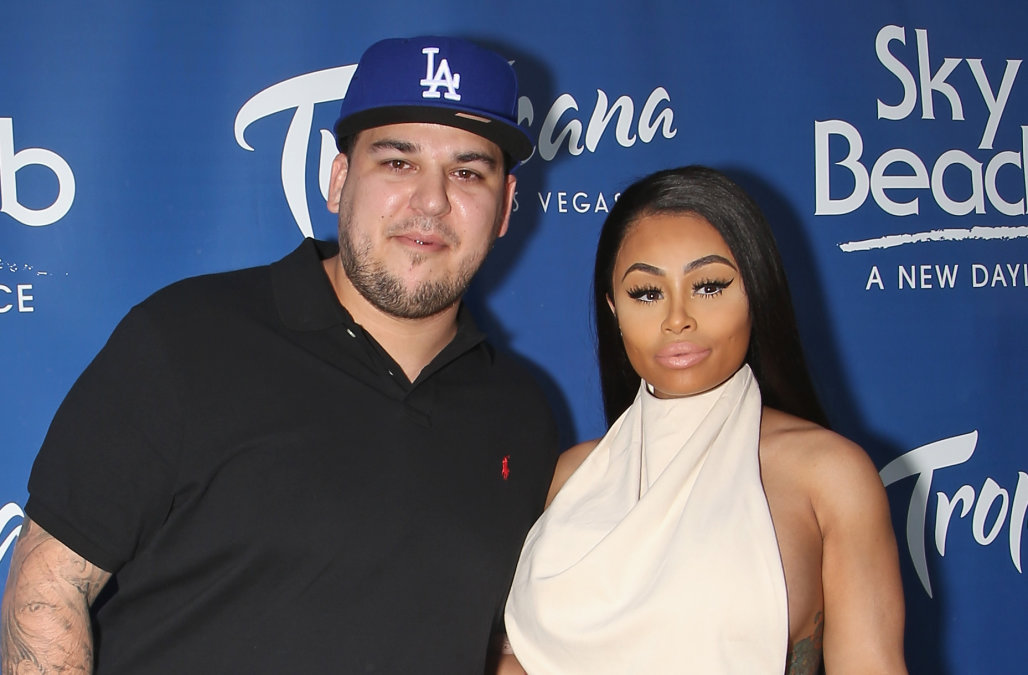 Rob Kardashian's 'Arthur George' sock brand is apparently $300,000 USD in the hole. According to a slew of reports, his mother just jumped into the fray and bought up half the company.
The reason his socks just won't sell?
A temptress named Blac Chyna. At least according to Rob.
Last year Rob Kardashian decided to post nudes of Blac Chyna on social media and earned a restraining order from her for his efforts. She has been demanding $20,000 USD a month in child support payments from Rob, which he says is part of the reason he can't move his socks.
Rob Kardashian Has to Pay 20K (a Month) for a Kid?
If a man helps make a baby, he should have to pay child support. No decent person would debate that. How that turns into a $20,000 USD monthly payment is something of a mystery.
What does Blac Chyna's spawn eat?
It's hard to imagine how Blac Chyna would need thousands of dollars, a month, to support a toddler. Even with private daycare and a trip to Whole Foods every-other-day, she would have a hard time going through a few thousand in a month.
If she was just spending it on the kid.
Is it out of line to speculate on how nearly a quarter of a million dollars is spent on a child annually? Given the circumstances, I think it is fine.
#ad Tummy Redemption? Hell Yeah, @flattummyco has my tummy game on point and I'm feelin DAMN good about it! They've got 25% off bundles right now at https://t.co/8AnguNDN6I pic.twitter.com/6GCQfzgI3Z

— Blac Chyna (@BLACCHYNA) October 18, 2018
This All Seems Excessive
The average household income in the USA is a wee bit north of $50,000 USD. That means Rob Kardashian has to pony-up FIVE TIMES the amount of money that an entire family survives on for one child.
Blac Chyna clearly has a tremendous legal team and is probably skimming that child support like a fiend.
While I have no evidence to support this, her propensity to spend thousands of dollars on athletic footwear may suggest that she isn't the best custodian of her child's money.
She is also the reason Rob Kardashian seems to feel shy on social media. This seems more like a cop-out on his part, because he's the reason he hasn't been able to use social media to pimp socks (according to him).
If he didn't post those nudes, she never would have taken out that restraining order.
Think before you post guy!
Mommy Jenner Saves the Day
According to court documents, Kris Jenner:
"infused it [Arthur George] with capital… and from her infusion gained a 50% share in the company."
That is an extremely nice way to say that Rob Kardashian made a string of terrible decisions, both personal and professional (if these people even make that kind of distinction anymore), and needed his mother to bail him out.
Now that mom is on-board, she may be able to turn the failing luxe sock brand around. She has been somewhat successful in doing a similar thing with another one of her children's companies.
Last year she took over Kylie Cosmetics, which had been founded by her daughter. She spruced up the brand with flashy Kris Jenner pics and renovated the brand identity.
All of this begs the question: is Kris Jenner the mother of a family, or a shrewd venture capitalist?
Featured image from CCNLA.