Walmart Cuts Profit Outlook After Flipkart Acquisition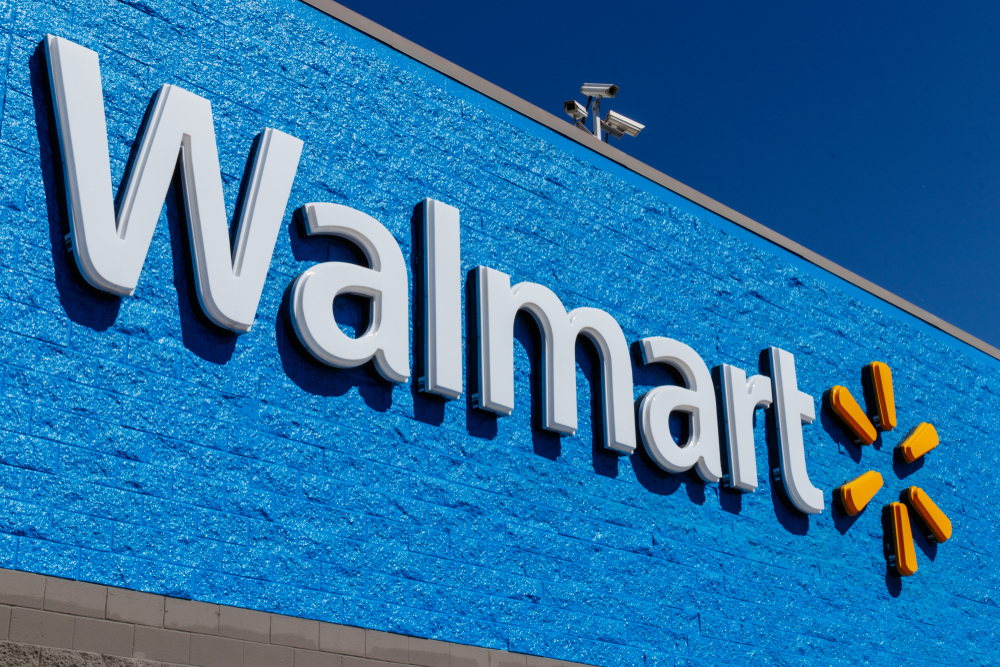 Having just added India's e-commerce retailer Flipkart to its pool of acquisitions, Walmart's strategy is being shaped to reflect more growth than profit. The world's largest retailer pruned down its profit forecast on Tuesday to reflect its $16 billion purchase of India's biggest online store.
While hosting its annual investor meeting on Tuesday, the company made known how it had lowered its profit guidance for the current fiscal year within the range of $2.65 to $2.80 per share.
This is in contrast to its prior outlook which was as high as $3.05 per share. The impact of Flipkart (which is its largest acquisition ever in Walmart's history) would take its toll on profit by 25% a share, Walmart noted.
The Bentonville-based multinational retail corporation estimates profits as high as $4.80 a share for next year which notwithstanding, is lesser than its prior forecast of up to $5.05 a share.
Ranked among the 30 largest publicly owned enterprises trading on the New York Stock Exchange, its stock rose by 3% during after-hours Wednesday as the bump suggests that the company's investors are borrowing a leaf from Amazon investors through their readiness to make do with a profit slump in exchange for growth in market share.
Locally Sourced Products
Going by the potential hike in many consumer goods due to tariffs levied by the Federal Government, Walmart chief financial officer deemed it fit to address these concerns stating Walmart's intention to reduce the impact of any potential hike in price to its consumers.
He further noted that two-thirds of products sold at Walmart stores were sourced within the US.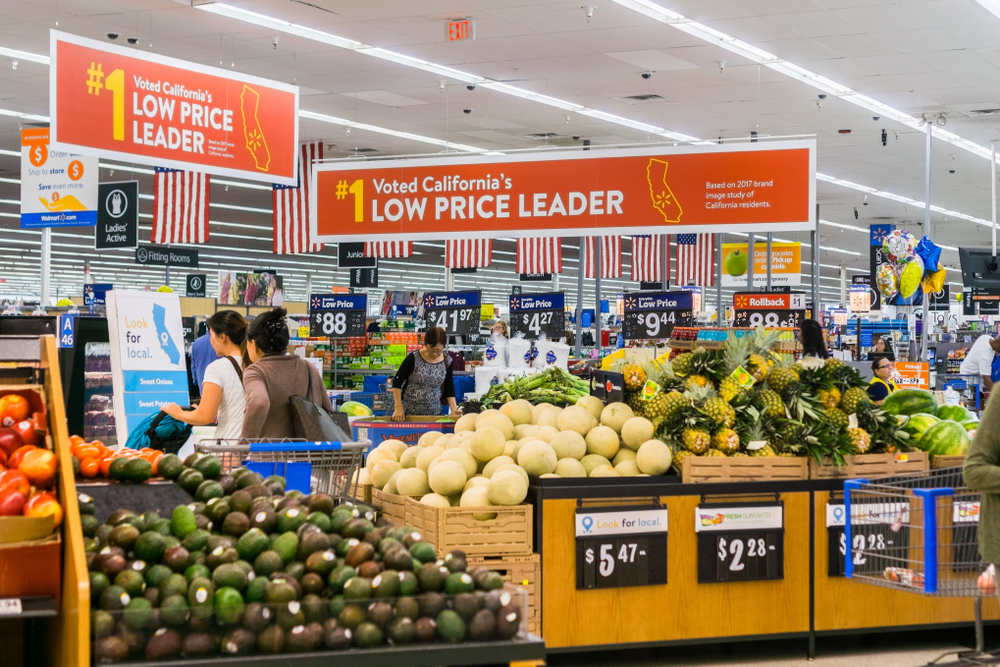 Walmart US constitutes three-fifths of the multinational sales unit and thus, the biggest unit that investors are focused on. Online sales are estimated to reach the 35% mark for the next fiscal year. The US division's comparable sales are projected to rise by 3% for the next fiscal year.
The upward projection comes on the heels of the division's release in August which recorded an unprecedented performance in online sales put at 40%. Ranked as the best quarterly comparable sales in over a decade, its sizable store fleet fared excellently well among other online rivals in August.
The company plans to raise its competitive edge against Amazon by focusing more on online investments as it said it plans to open less than 10 Walmart stores next year.
Coupled with online spending, Walmart revealed that about $11 billion of capital spending would be earmarked for store remodels, technology and customer initiatives.
Pickup locations are expected to rise to 3,100, catering to the grocery department— the company's most significant product segment, which has been the vehicle of its online and store traffic.
Anticipated pickup locations as of August were put at 1,800. The delivery of groceries is expected to reach 1,600 locations; a right step in its ambition to reach 40% of the US consumer population by the end of this year.
Walmart US's online strategy is quite multi-faceted, and apart from its emphasis on grocery, the company hopes to leverage consumers preferring the convenience and one-stop shopping with its e-commerce initiatives.
Online Acquisition
These initiatives have involved a shopping spree including this month's purchase of online lingerie retailer Bare necessities and plus-size fashion retailer Eloquii.
Walmart has also opened an e-books store and its recently revamped Jet.com is the largest US acquisition of 2016, squarely locating it as a site to target affluent urban millennials. As part of the facelift, fashionable men's clothing brand Bonobos which was acquired by Walmart is now being sold on Jet.com, even though it is still absent on Walmart.com.
From an international perspective, Flipkart:
"transforms Walmart's position in a country with more than 1.3 billion people, strong GDP growth, a growing middle class and significant runway for smartphone, internet, and e-commerce penetration."
With its sights now focused on exploiting last-mile delivery as a big differentiator for global e-commerce, Walmart in September last year, finalized agreement to purchase Cornershop, an online marketplace for crowd-sourced, on-demand delivery in Mexico and Chile.
Meanwhile, the sales index according to research firm RedSeer Consulting saw Flipkart getting the better of the market with a 51% share while Amazon had to settle for 32% of the festive October sale which began on October 9 and ended October 14.
Flipkart's performance was put down to the high demand for smartphones and fashion verticals during the festive period.
Images from Shutterstock.