"Uber" for Football Tailgating Is Making Millions Across the Nation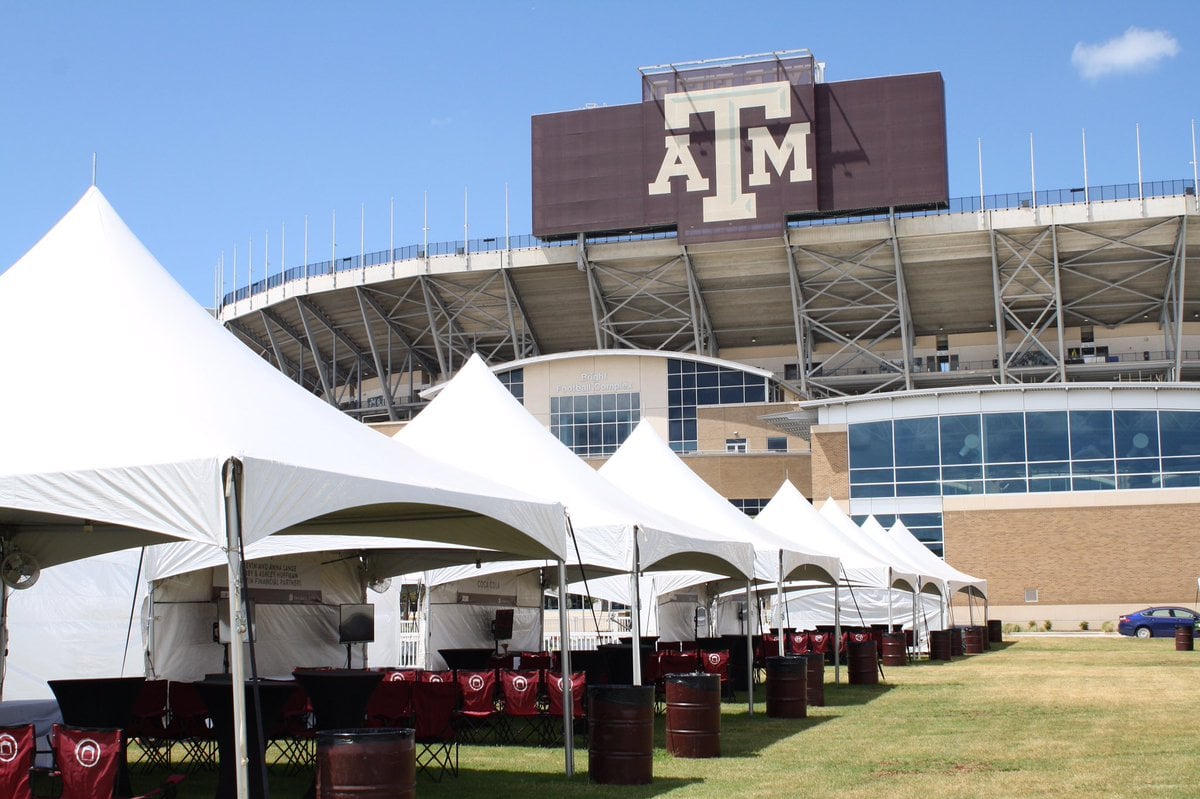 Football tailgating is practically a religion for many fans. It's a blast to hang out before a game with your friends and enjoy great food with other refreshments.
The Tailgate Guys saw an overlooked business opportunity in one collegiate campus and grew it into a nationally known business that is raking in the cash.
It's a ton of work to put on a great tailgate party.
Parker Duffey was a construction project manager in Alabama who saw a waiting market a decade ago. He and his friend took out a $30,000 USD loan to get Tailgate Guys off the ground, but according to Parker, they only needed $5,000 USD to get up and running.
Tailgating Is a Blast
Parker Duffey went to the University of Alabama, in Auburn, before taking up work in construction. His business partner Michael Otwell also found work in the building industry, as a salesman for construction supplies.
It was probably an easy transition for the two when they decided to start Tailgate Guys. Although there are some similarities between construction management and event planning, the two still had to do a lot of hard work.
Parker said about their first year making Tailgate Guys work:
"It was just two young dudes just getting after it… We bootstrapped everything 100%."
Initially, the business only served the University of Alabama, where the founders had numerous community connections to draw on. That has changed over the last 10 years, and today Tailgate Guys serve college campuses all over the USA.
Tailgate Guys Was a Great Idea
While Tailgate Guys was a great idea, it wasn't really original. Parker Duffey was inspired by a local man in Auburn that had a similar business model but on a much smaller scale.
Parker saw that a guy was basically squatting and selling out choice tailgating space at University of Alabama football games, and the idea for Tailgate Guys was born. It does seem like a simple enough business model, but the two young entrepreneurs had a brilliant addition to bring to the table.
Tailgate Guys decided to partner up with the schools and make their business a legit part of the game day. Parker mused:
"That was really our twist-partnering with the schools… It really separated us from anything anyone else was doing."
Working with the university and team added a level of credibility to their business, which squatters in empty lots just couldn't match. The idea has been a successful one, and today Tailgate Guys is represented at more than 16 colleges, and NFL venues to boot!
Tailgating Could Be the Event
Most football tickets aren't cheap, and many millennials could care less about going to the actual game.
According to Parker:
"We're part of a generation where the athletic event somewhat becomes secondary in a lot of ways… We're drawn to the community aspect of things, where the event around the event is actually the draw and with ride sharing as big as it is people aren't even driving to games anymore."
The fact that millennials may have different tailgating tastes probably isn't a problem for Tailgating Guys.
Given their connections with both college and professional sports, their business can adapt to any kind of sports party culture that emerges from a very different generation.
Featured image from PBS.