Tweets by Entrepreneur, Elon Musk, Cost at Least $40 Million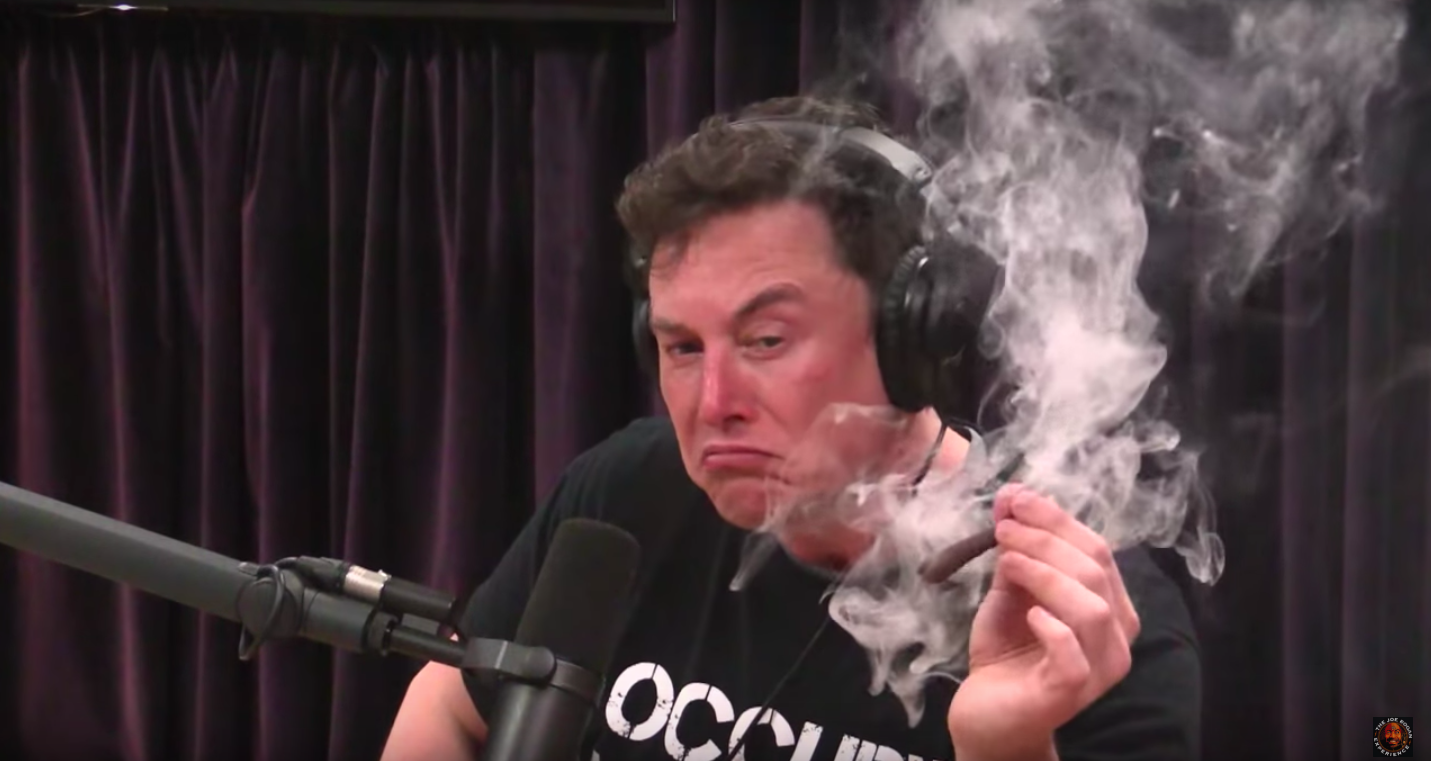 With a net worth of $21.1 billion, Elon Musk is probably not too concerned about the substantial fine recently handed down by the Securities and Exchange Commission (SEC). A few days ago the SEC broadcast a Press Conference to announce it had "charged Elon Musk, CEO and Chairman of Silicon Valley-based Tesla Inc., with securities fraud for a series of false and misleading tweets about a potential transaction to take Tesla private."
In early August 2018, Musk took to Twitter stating he had funding in place to take Tesla private, at $420 per share.
Am considering taking Tesla private at $420. Funding secured.

— Elon Musk (@elonmusk) August 7, 2018
The price quoted by Musk was significant for two reasons:
420 is a term commonly used by marijuana users as the optimum time to smoke "pot," i.e., 4:20 PM. Some Twitter users suggested that Musk may have been high on marijuana when he sent the Tweet.
More importantly for the SEC was that $420 was significantly higher than Tesla's stock price and Musk hadn't provided any evidence for the source of funding.
An investigation for Securities fraud by the SEC would typically take months or even years. Within just two days of the Press Conference, the SEC announced: "Musk and Tesla have agreed to settle the charges against them without admitting or denying the SEC's allegations." The punishment for the handful of Tweets is $40 million, split equally between Musk and Tesla, plus Musk has to relinquish the role of Chairman for at least three years. Musk takes a salary of just one dollar per annum, as did the late Steve Jobs of Apple Inc, with most of his remuneration paid as stock options. Resigning as Chairman will probably result in reduced stock options even though Musk is also the CEO and Product Architect at Tesla.
Elon Musk and the source of his wealth
Elon was born in Pretoria, South Africa in 1971 to Maye and Erol Musk. His mother is well known as a model, and his father is a pilot, electromechanical engineer, and sailor. Musk taught himself computer programming before he was a teenager and moved to Canada at the age of 17 with just $2,000 before amassing sizable student debts. His first known business deal was the sale of his computer game, Blastar, for $500 at the tender age of 12. At the age of 27, he sold his 7% stake in Zip2, which he founded with his brother Kimbal in 1995. Zip2 was acquired by Compaq/Alta Vista/CMGi in the year 1999. Elon made $22 million and Kimbal made $15 million on the deal. With the proceeds from the sale of Zip2, he co-founded X.com which became what we know today as PayPal.
Musk received $165 million for his Paypal stocks in 2002 when eBay acquired the business. Since 2002 he has gone on to build and invest in numerous companies, most notably SpaceX and Tesla. Today most of his wealth is derived from stock holdings of Tesla. He has made no secret of his annoyance at short sellers of Tesla stock. Some commentators have suggested the Tweets was his way of making investors think twice before shorting Tesla stocks.
The road to financial independence
Thus far Elon Musk has taken a tried and tested route to financial independence by building and buying income generating assets. We can't all hope to nurture businesses that become household names like Tesla and SpaceX, but great wealth can still be achieved today from setting up a low-cost website or a smartphone app. If you are serious about creating financial independence for you and your family you might be interested in a couple of articles MoneyMakers published recently: