Rupert Murdoch to Make Each of His Six Children Wealthier by $2 Billion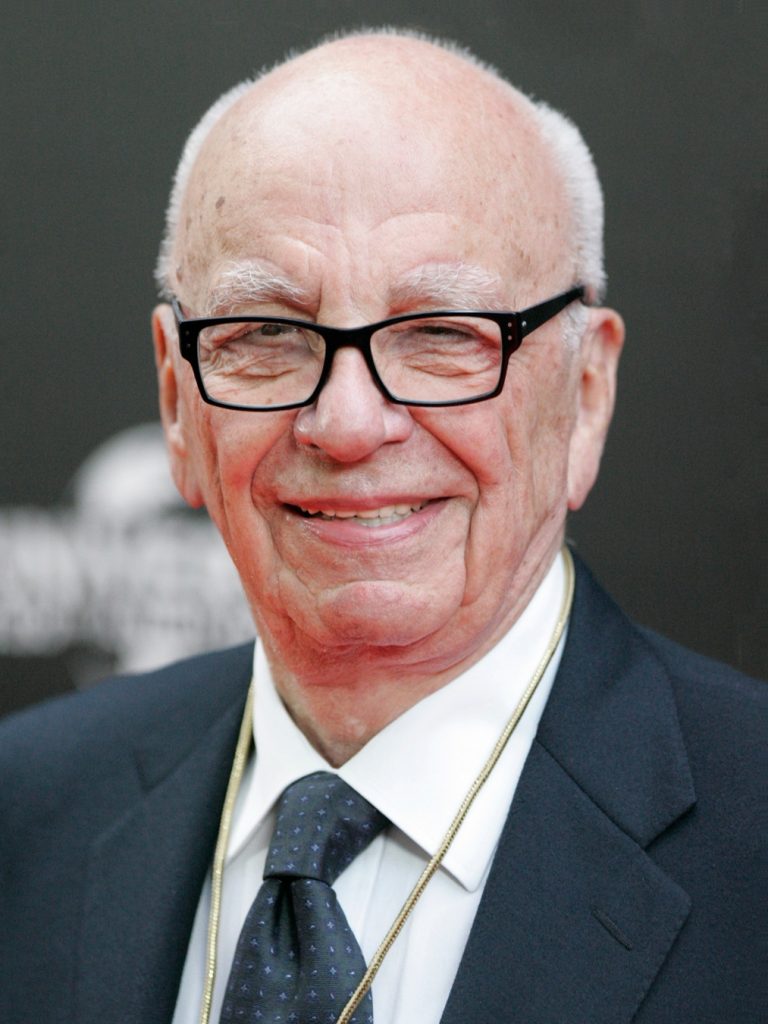 Just like the massive $71.3 billion deal by Disney to acquire 21st Century Fox grabbed eyeballs, the latest news about Rupert Murdoch's six children, each set to make a windfall gain of $2 billion from the acquisition process is making global headlines.
The deal, which is expected to close sometime by the end of this year, is pending approvals from EU and Chinese regulators. The news first reported by the Financial Times said that the payout of $2 billion to each child comes from the breakdown of his media empire, and derived from a 17% stake of the Murdoch Family Trust that it holds in 21st Century Fox, valued at $12 billion at $38 per share.
The $12 billion figure also includes the proceeds from the sale of Fox's 39% stake in Sky, Europe's biggest satellite TV provider, to Comcast for $15 billion in September this year. The deal doesn't include the Murdoch Family's stake in News Corp which owns Fox News channel and Fox Broadcast network.
Rupert Murdoch Allocates an Equal Share to His Six Children
Murdoch has six children from his three wives, of which four children, Prudence Murdoch (60), Elisabeth Murdoch (50), Lachlan Murdoch (47) and James Murdoch (45), are direct beneficiaries of the Trust. Two other children Grace Murdoch and Chloe Murdoch are minors who don't have voting rights and are managed by trustees.
Disney has given options to investors in a mix of shares or cash and there are no details about what option Rupert Murdoch will choose for each beneficiary. Murdoch still keeps control of the trust in his hand but has no financial interest.
After the closure of the deal, he will remain involved with daily affairs of the family business and work alongside with his eldest son, Lachlan, who will be appointed as the new CEO and Chairman of Fox News.
In the last fiscal year that ended in June, Rupert Murdoch made total earnings of $49.2 million from his trust, that includes $7.1 million as salary, and $23.3 million in stock awards and other benefits.
Due to the special stock awards linked to the Disney deal, his earnings surged 68% compared to previous fiscal year which was at $29.3 million. On the other hand, Lachlan Murdoch, who is Executive Co-chairman made $50.7 million compared to $20.6 million the previous fiscal, up by 146%.
The overall deal to acquire 21st Century Fox has witnessed some interesting turns of events which led to this eye-popping value. On December 2017, Disney announced its intention to acquire Fox for $52.4 billion in stock options which remained uncontested with no counter bid by another company until May 2018.
On June 13, 2018, Comcast made a counter-offer of $65 billion in an all-cash deal that initiated a bidding war. A week later, Disney revised its offer price to $71.3 billion and Comcast backed out of the process to focus entirely on acquiring controlling stake in Sky.
Featured image by Eva Rinaldi.