NFL Player Damon Harrison Moves to Detroit Lions in $46-Million Deal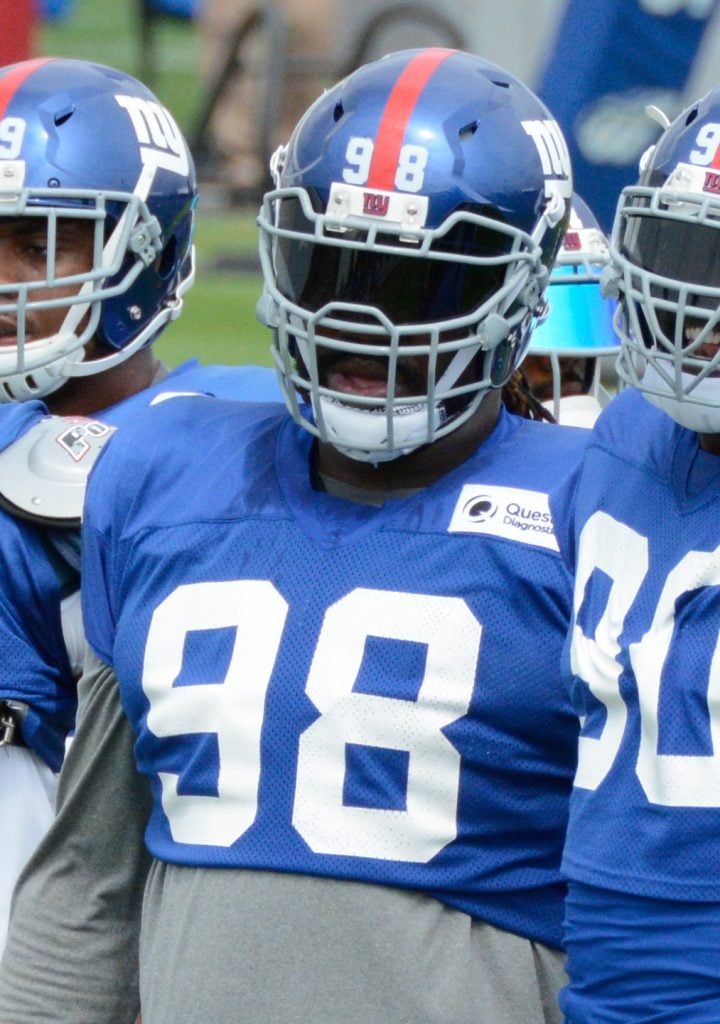 In a high-profile trade, the New York Giants has traded Damon Harrison aka "Snacks" to the Detroit Lions in a fifth-round draft pick.
The deal comes amidst rumors that any of the New York Giant's struggling defense could be available for trade. Harrison's skills haven't waned but the Giant's appear committed to a full rebuild of its defense. Detroit's defensive line ranks 30th in the NFL.
Harrison, 29, signed a five-year deal with the New York Giants just before the 2016 season worth $46.25 million. The Lions will pick up the $4.1 million Harrison is owed from this season, plus $7 million in 2019, and $9.25 million in 2020.
Originally from New Iberia, Louisiana, Harrison started playing football in his senior year at high-school and missed junior season recruiting so was overlooked by college scouts.
He was later recruited to William Penn University, Iowa, and went on to be signed by the New York Jets in 2012.  He left the Jets for the Giants and the million-dollar deal in 2016.
As of Wednesday morning, October 24, 2018, the deal with the Detroit Lions hadn't been confirmed officially. Lions coach Matt Patricia commented that despite the information circulating about the trade:
"I'm not going to comment on any situation that is not official or is not complete."
Later that day, however, Harrison tweeted his thanks and goodbye to the New York Giants:
Much love to my teammates, the amazing staffs, coaches, and all the fans. This is my second home because of you…✌🏾 pic.twitter.com/4VUAjkIHlu

— Damon Harrison Sr. (@snacks) October 24, 2018
At 6ft 2in and 355Ib, Harrison is set to strengthen the Detroit Lion's defense, a team that some believe are within striking distance of currently first-place Vikings in the NFC North.
Featured image by Tom Hanny, Wikipedia.