Billionaire George Soros Targeted in Wide Reaching Bomb Plot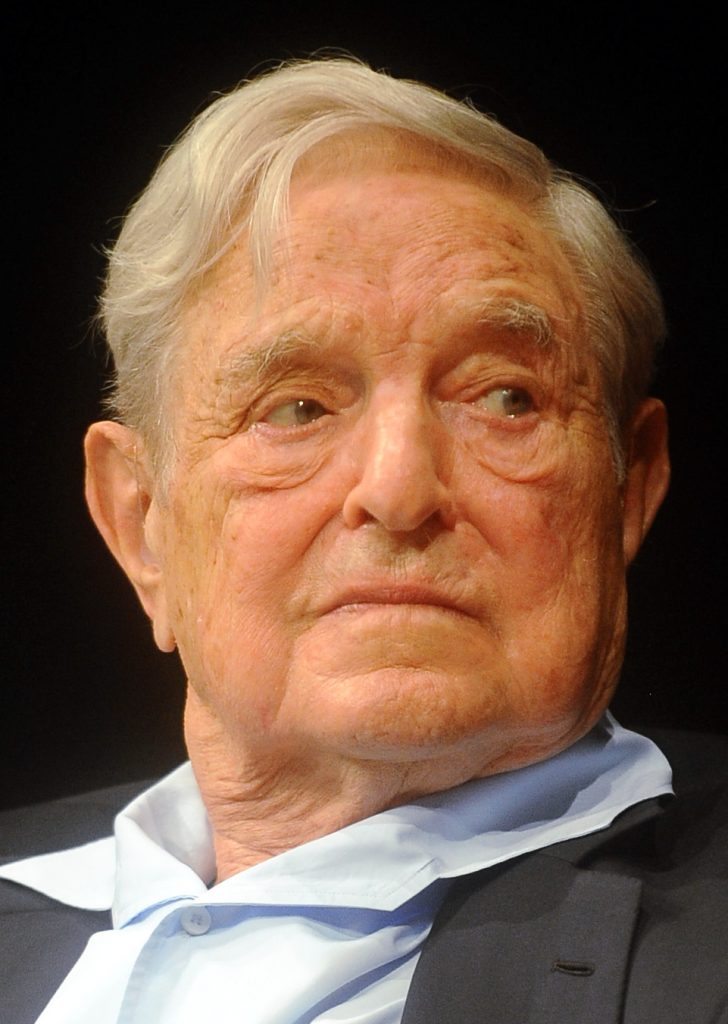 George Soros is on a growing list of important people who have apparently been victims of a mail bombing campaign. There isn't much information about who could be behind a plot that has targeted numerous politicians, including the Clintons, Barack Obama, and former CIA Director John Brennan at CNN.
It's impossible to know the purpose of this series of reprehensible acts, but the targets all seem to be opponents of the Trump administration. At first glance, this suggests a political motivation. Yet another deranged Republican extremist at large.
All the bombs that have been found so far have been homemade explosive devices, commonly called pipe bombs. While a simple device, a pipe bomb is potentially deadly.
George Soros' Politics Are Certainly in Play
Alexander Soros, who is George Soros' son, was quick to frame the wide-reaching bomb plot in highly political terms.
In an op-ed that was published in the New York Times, the younger Soros said that:
"With Donald Trump's presidential campaign, things got worse. White supremacists and antisemites like David Duke endorsed his campaign. Mr. Trump's final TV ad famously featured my father; Janet Yellen, chairwoman of the Federal Reserve; and Lloyd Blankfein, chairman of Goldman Sachs – all of them Jewish – amid dog-whistle language about 'special interests' and 'global special interests'."
What isn't being covered as much in the US media is the fact that most of the people that were targeted have been part of numerous political actions across the planet over the last few decades.
George Soros' employees have openly admitted to intervening in global politics as early as 1991 when they helped overthrow Slobodan Milosevic in Yugoslavia.
Velimir Curgus, who worked for the Soros network in Belgrade, said that:
"We were here to support the civil sector–the people who were fighting against the regime of Slobodan Milosevic the past 10 years… Most of our work was undercover."
A Rich Man's Game
Soros' enormous fortune, currently estimated to be in excess of $8 billion USD, allowed him to build an extensive network of NGO's across the planet. The activities that these groups have undertaken aren't publicly disclosed, but George Soros has talked about his involvement in working to supplant existing governments in formerly communist states.
In a 2001 article George Soros explained:
"When I got involved there was a pressing issue, which was the collapse of the Soviet empire and the transition from a closed to an open society… It was a historical opportunity, and I rushed in."
Another Historic Opportunity Closer to Home
It's no secret that George Soros is close to the Democratic party in the USA, and was openly opposed to Donald Trump's election in 2016. Curiously, the public's reactions to some of President Trump's actions in early 2017 were exaggerated when compared to similar policies that were enacted by former President Obama.
President Trump's travel ban that limited access to the US for citizens from seven countries was met with actual riots. Most people don't know those seven countries were initially selected by former President Obama, and used for enhanced visa security policy during his administration.
Former President Obama also created a presidential hit list, which extended to US citizens.
The reaction from the public and the media was extremely limited in both cases, especially when compared to the 'instant riots' that President Trump's 90-day travel ban seemed to cause.
There's no direct evidence to link George Soros to politically-motivated riots in the USA, although his organizations have worked extensively along similar lines in other nations.
For what it's worth, President Trump has come out on the side of a civil political process and decried the pipe bombs that were sent to some of his fiercest critics as:
"abhorrent, despicable."
Whether or not these acts have anything to do with the upcoming mid-term elections in the US or a much deeper motive is anyone's guess at this point.
Featured image by Wikipedia.