Startup Roundup – Top 13 VC Deals of the Week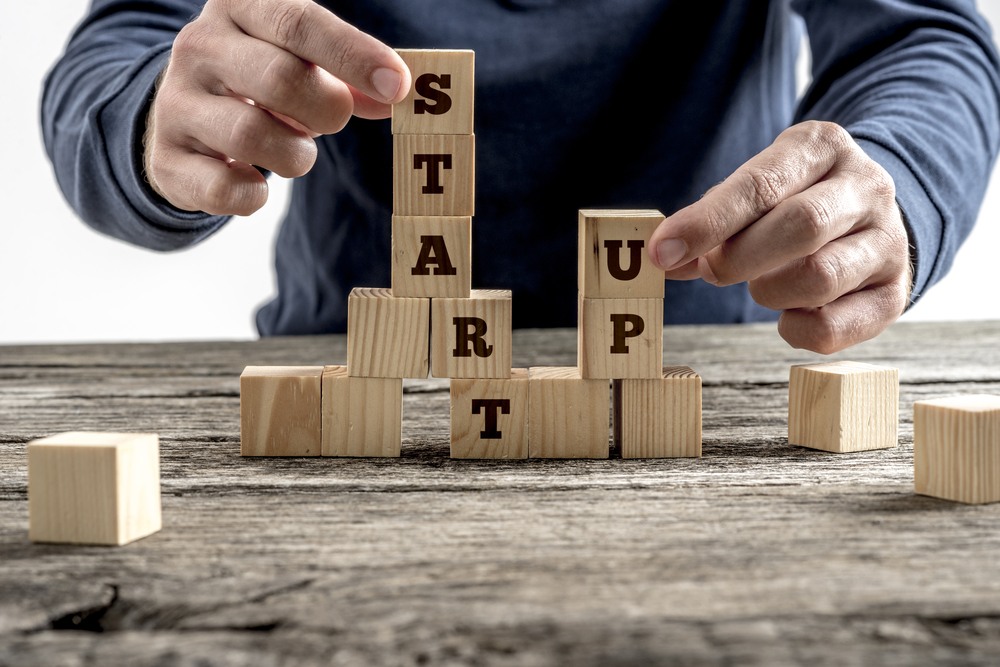 Despite stock markets around the world taking a plummet, it was a good week for startups, with plenty of funding acquired. From data storage and machine learning to vegan powder meals (sounds delicious) check out the top 13 VC deals of the week.
13. Foundry College
This online college course founded by former Harvard dean Stephen Kosslyn bagged $6 million in VC funding this week, putting in in 13th place on the funding list. Designed to bridge the skills gap and teach students the knowledge they'll need to compete in today's technology economy, the first classes will start in January 2019.
12. Goodlord
UK property tech startup Googlord raised $9.2 million in Series B funding headed up by Finch Capital. The software platform supposedly makes renting easier for both landlords and tenants, using technology to tackle current inefficiencies in the system.
11. Kitchen United
It seems that VCs still have an appetite for culinary startups with Kitchen United, the "new hub of culinary imagination and excellence," scooping up a cool $10 million in Series A funding. The virtual kitchen company using technology to uncover the best locations to set up physical kitchen centers, allowing between 10-20 entrepreneurial caterers, mobile food vendors, and restaurants to set up stores.
10. Shipwell
Online business freight shipping portal Shipwell was also in luck this week, raising $10 million in Series A funding in a VC deal led by VC firm Fifth Wall. Working with carriers of all sizes to provide them with faster shipping and improved efficiency, this logistics startup has raised more than $12.1 million to date.
9. Kahoot
While tech selloffs were happening right and left, things looked brighter for the edtech space. Kahoot focuses on educating through gamification and, backed by Microsoft Ventures, picked up an additional $15 million in funding this week. So far, the game based learning platform has raised a whopping $60 million.
8. Perceptive Automata
Autonomous vehicle startup Perceptive Automata raised $16 million in funding this week from carmakers Toyota, Hyundai, and Jazz venture Partners. In what will hopefully be more successful than Uber's self-driving car, Perceptive is focusing on teaching cars to learn "human-like intuition." Nothing creepy about that at all.
7. RedShelf
Another win for the education sector, RedShelf achieved a massive $25 million in Series C funding. As with all other areas, the future of education is set to be digital as this edtech startup is dedicated to distributing necessary course materials for higher ed online.
6. Huel
Huel may not top the list in terms of financing earned, but it certainly does in terms of originality, making powdered meal replacements for vegans and people pressed for time who want a healthy choice on the go. Picking up $26 million from Highland Europe, the UK company aims to provide environmentally sustainable and healthy meals. Well, powdered versions of them anyway.
5. Divvy
Divvy scored $30 million in Series A funding led by Andreessen Horowitz. In a bid to help young people pay less rent but earn more at the same time, Divvy allows people to purchase portions of homes and pay the company the rest in rent and meaning that you own a part of your rental too.
4. Demisto
Cybersecurity and machine learning startup Demisto came in fourth place in VC startup deals this week getting $43 million in a Series C round, headed up by Greylock Partners. ClearSky Security and Accel Partners also pitched in funds, bringing Demisto's total funds raised to date to a stunning $69 million.
3. Egnyte
The Egnyte team was smiling from ear to ear this week after picking up $75 million in funding from Goldman Sachs. This startup enterprise cloud provider already boasts an enviable client list including Nasdaq, Buzzfeed, and Red Bull, and competing with tech unicorn Dropbox. To date, Egnyte has pulled in a massive $132.5.
2. SmileDirectClub
The company behind America's pearly white smile produces DIY teeth straightening kits delivered to customers' doors. Their latest round of funding this week including Spark Capital and Kleiner Perkins saw an extra $380 million of funding raising the company's value to $3.2 billion. Seems like people will pay anything they can for the perfect smile–especially if it means shaving thousands of dollars of dentists' costs.
1. Snowflake
Topping up the VC startup funding this week is data warehousing company Snowflake, with a giant $450 million in funding, headed up by VC heavyweights Sequoia Capital. Among its exclusive client list are Office Depot and Netflix. Snowflake has now raised over $900 million and is valued at $3.5 billion.
Featured image from Shutterstock.