Australian Millionaire Allegedly Threatens to Slice Off Wealthy Neighbor's Nipple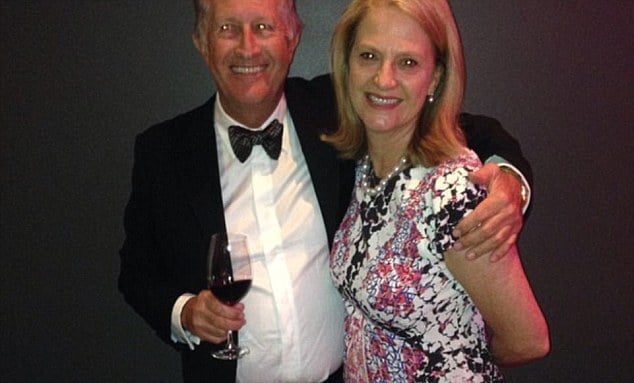 In an amusing case of agro that can only be described as "rich people problems," Australian millionaire Peter Higgins allegedly threatened to slice off the nipple of a wealthy neighbor. The nipple-slicing threat came amidst an intense ongoing feud between them in which one witness likened them to "a pair of school kids."
Australian Millionaire Pair Court Battle
Everyone loves the Aussie ethos of telling it like it is. Australia is where "a bloke is a bloke and the sheep are scared." Which roughly translates as there is no class system in Australia and the sheep always need to watch their backs.
But it seems that the only person in this story who needs to watch his back, or more precisely his front, is Peter Higgin's nemesis, the wealthy investor John Marshall.
Mortgage Choice co-founder and multi-millionaire potential nipple slicer, Peter Higgins, allegedly threatened Marshall with ear and nipple torture after the uninvited Marshall drove onto his property to watch his son take part in a polo tourney.
There was a heated argument over whether or not Marshall was allowed to park there due to the tournament taking place on the same grounds. Higgins launched an ultra-aggressive verbal attack on Marshall who in turn felt threatened and allegedly head-butted him.
Mr. Marshall told the court this week that it was an act of self-defense that escalated from the incident at the Sydney Polo Club on March 29. Mr. Higgins suffered a nosebleed in the attack, said The Sydney Morning Herald. Marshall was quoted as saying:
"He yelled at me… I'm going to have your ear cut off – or your nipple. Which one would you prefer?"
Marshall Charged with Actual Bodily Harm
The 68-year-old Marshall was charged by the Parramatta Local Court on Thursday for actual bodily harm, although the judge had a few choice words for the millionaire quarreling twosome.
The judge who chaired the case, magistrate Jennifer Giles, found Marshall not-guilty of the main assault but said she was not satisfied that the prosecution had negated self-defense.
Ms. Giles summed up the case between the Australian millionaire Higgins and the wealthy investor Marshall by concluding that:
"This hearing is merely an examination of a tiny five-minute moment in an epic and chronic feud for which the taxpayers of New South Wales (NWS) seems to provide an ongoing forum."
Featured image from habaricloudtoday.