220 Central Park South Is Immune From Faltering Manhattan Prices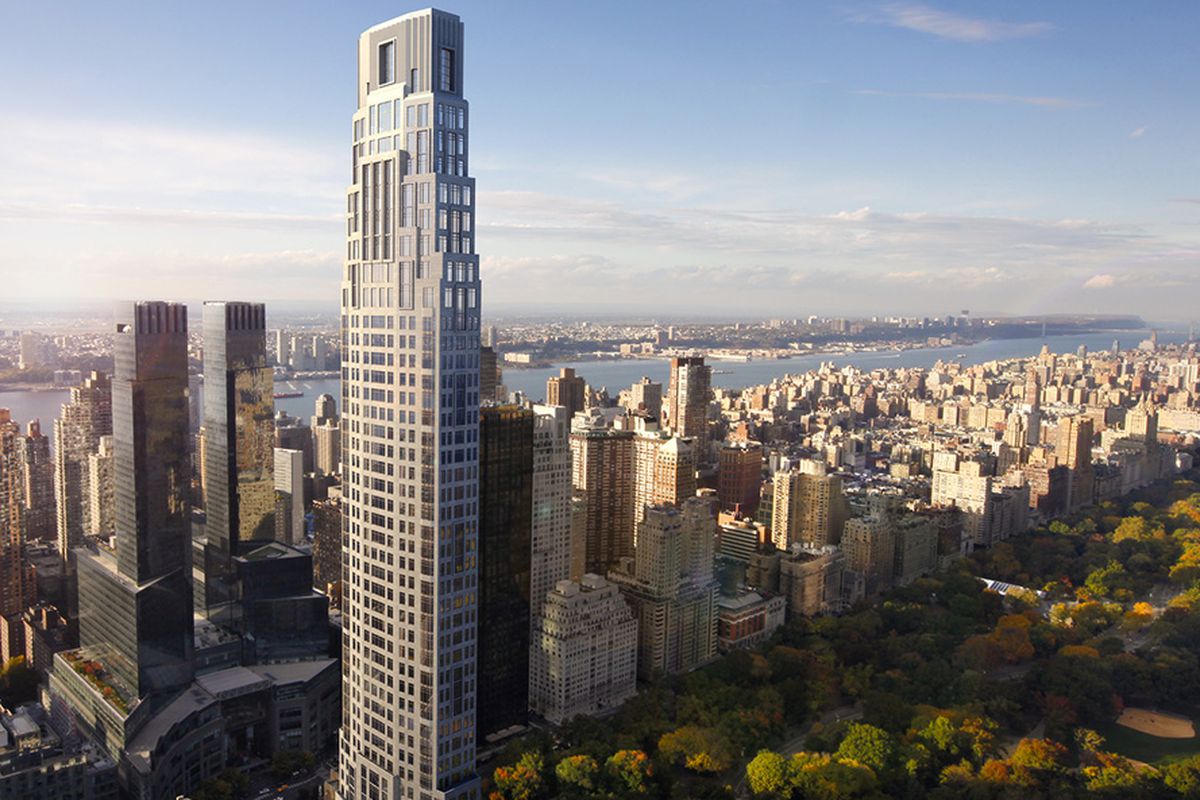 If Sting likes 220 Central Park South in Manhattan, it has to be pretty good. The massive apartment building is nearing completion, and some of the apartment buyers' names are starting to leak out.
When the project was sold back in 2015 there was a lot of secrecy surrounding the investors, but now it looks like that has all changed.
The Manhattan real estate market isn't looking great. It's hard to point to one reason why sales are off. The nascent global economic crunch may be playing a role, and the increased attention of law enforcement authorities could also be a factor.
When the apartments at 220 Central Park South were being marketed, the Manhattan real estate market was booming. September sales were down almost 40% from the same month in 2017, and the prices fell by almost 10%. That isn't great, but one "country" seems to be in a class of its own.
220 Central Park South Is Rocking It
The buyers at 220 Central Park South are an elite bunch.
People like Andrew Zaro, who is the chairman of Cavalry Portfolio Services signed on to buy in the building. His wife Ofer Yardeni, CEO of Stonehenge Management, is also there, along with hedge-fund manager Ken Griffin who is on the hook for more than $200 million USD worth of apartment space.
Despite the softness in the overall Manhattan real-estate market, according to Donna Olshan of Olshan Realty:
"This building cannot be considered a proxy for the market. It's its own country."
The building does have some amazing amenities to offer its jet-set apartment owners. 220 Central Park South was designed by Robert A.M. Stern and features an athletic club, basketball court, golf simulator, as well as a play area for the kids and private dining rooms.
Robert A.M. Stern also designed 15 Central Park West, which has attracted some of the same buyers.
Changing Market Conditions
Outside of a few bastions of strength, the high-end real estate market isn't looking so hot. The post-2008 free money party that bailed out the global financial system is in the process of unwinding. That means falling asset values, and higher interest rates.
Then, there is the graft.
Between 2008 and 2014 around 30% of the apartments in large-scale Manhattan developments were sold to foreigners, or LLC's. A foreign investor or LLC isn't inherently a dishonest entity, but many are looking for a way to stash big cash in something secure (especially the LLC crowd).
"The Census Bureau estimates that 30 percent of all apartments in the quadrant from 49th to 70th Streets between Fifth and Park are vacant at least 10 months a year."
The buyers at 220 Central Park South seem to have gotten in on a sweet deal. Given the fact that many of them are hedge-fund and investment managers, it probably shouldn't be too much of a surprise that is the case. The rest of Manhattan, on the other hand, could be in for a rough couple of years.
An Uncertain Future Is Here
The boom years were great, but now it looks like the good times have come to a halt. Places like Hong Kong, London and Manhattan are beginning to see cracks in their real estate markets, which could get worse as the US-led trade war starts to bite hard.
There's no telling where the floor is in terms of prices, but the ceiling is probably in.
Featured image from Curbed NY.